November is really a "sweet spot" for traveling in the United States. Not only is the weather cool, crisp, and beautiful in most destinations across the country — but there are plenty of other unique benefits to traveling during the "end of fall" season.
By November, most of the leaf peeping tourists have concluded their vacations, although the fall colors in many destinations are still just as vibrant and beautiful. Additionally, holiday travel hasn't quite started yet — meaning lower prices on airfare and accommodations and less crowds until Thanksgiving and Christmas!
November may be a great time to travel in the United States — but where should you travel to? In this post, we'll list some of the top places to visit in the USA in November for fabulous weather, fun events, and off-season prices. Let's dive right in!
Best Places to Visit in the USA in November
1. Savannah, Georgia
If you're looking for one of the best places to visit in the USA in November, then you can't beat Savannah, Georgia. Not only is the weather mild with a gentle breeze, but November is a dry month too. Therefore, you can comfortably go for a relaxing walk through iconic local parks like Forsyth Park and Lafayette Square. Additionally, November is the offseason, so you can score great deals on hotels and flights if you visit at any time other than Thanksgiving.
Savannah also has a whole host of things to do in Savannah and special events for you to enjoy in November like the Savannah Film Festival at the start of the month, as well as the Tybee Post Music Festival, Crafts on the River, and the Forsyth Farmer's Market on Saturdays. You can also take a ghost tour to see all the haunted locations in Savannah — Savannah is supposedly one of the most haunted cities in the United States!
Just don't leave the city without heading to Alligator Soul Restaurant. Not only is this amazing restaurant located in the basement of a former grain warehouse, but it also serves classic dishes like peanut butter pie, scallops, and wild boar that are made using nothing but organic, local ingredients. It's one of the best places to eat in Savannah!
And if you're looking for even more to do, then be sure to take an amazing day trip to Tybee Island so that you can take stunning photos with the gnarly driftwood at Driftwood Beach before figuring out where to stay in Savannah.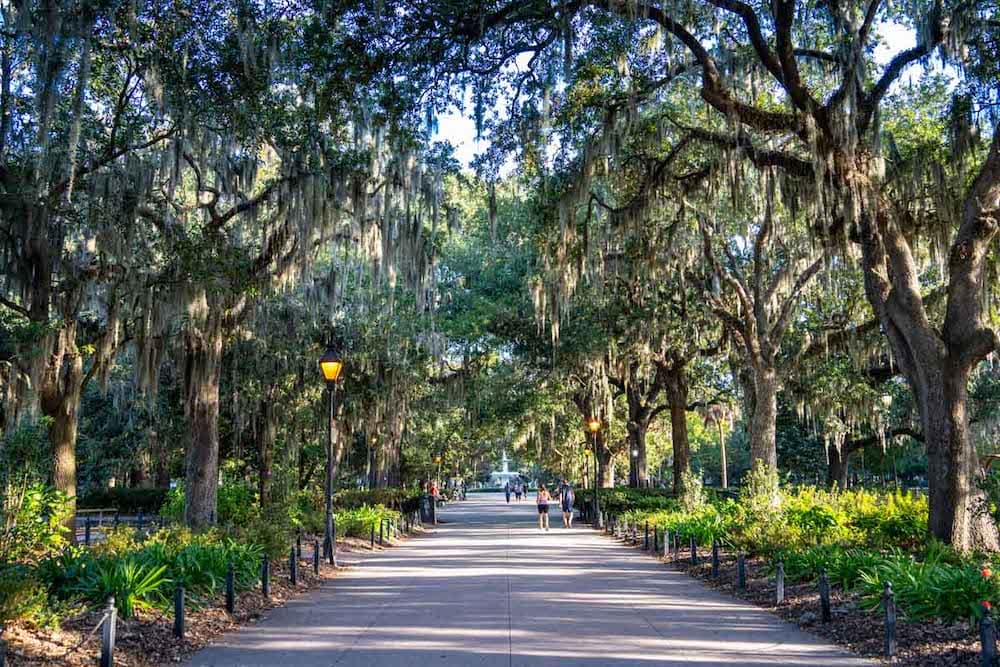 Recommended by Victoria of Southern Trippers
2. Cape May, New Jersey
The seaside town of Cape May, New Jersey transforms into a Victorian winter wonderland in November, making it one of the best places to visit in the USA in November!
Get into the holiday spirit with a trolley ride around town to see the holiday decorations with string lights, garlands, and twinkling gas lamps. Or join the Christmas Candlelight House Tour. This self-guided walking tour takes you to Cape May's beautiful historic buildings decorated for the holidays. You'll be serenaded by carolers and musicians along the way.
Visit the nearby farms and orchards for homemade pumpkin pie and fresh fall goodies straight from the source. Or take a drive to historic Smithville and peruse the boutique shops for holiday gift inspiration. You can also stop by the Cape May Winery & Vineyard to sample local wines, including holiday varietals. It's open year-round, and November is a great time to visit with fewer crowds than the summer months.
Enjoy a meal at the Washington Inn, a local favorite for fresh and delicious contemporary cuisine. It's set in a historic building from the 1800s and is said to be designed to resemble George Washington's Mount Vernon plantation house. Jersey Shore Restaurant Week runs during the first week of November. If you're visiting during this time, be sure to check out participating restaurants for a chance to sample a three-course prix fixe meal.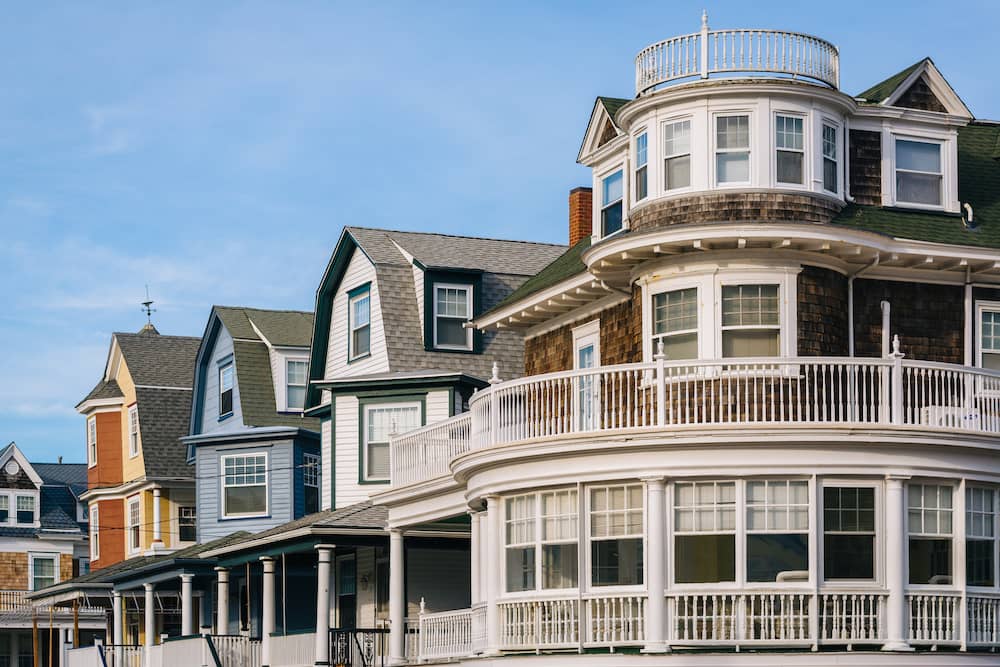 Recommended by Heather Marston of New Zealand Wanderer
3. Santa Fe, New Mexico
November is a great time to visit Santa Fe, New Mexico. With its diverse landscapes and amazing southwestern architecture — Santa Fe is a necessary stop on any New Mexico road trip or Southwest USA road trip!
One of the most popular attractions in November is the Ojo Santa Fe Hot Springs. These hot springs provide some much-needed heat during the chilly winter months. Check out the essential oil scented saunas and the saltwater pool, too. If you're looking for a relaxing escape, the hot springs are the perfect way to spend a day.
Santa Fe is also home to some of the most unique architecture in the Southwest. The city's historic district features buildings with adobe-style walls and distinctively curved roofs that give Santa Fe its signature look. In November, the weather will be chilly, but still perfect for walking around to explore the stunning architecture.
Santa Fe was established as a Spanish colony in 1610. At the center of the city is the traditional Plaza, surrounded by a historic district full of Pueblo architecture and winding streets. Notable landmarks include the Palace of the Governors, which currently houses the New Mexico History Museum.
For outdoor fun, you can take a day trip to the high desert plateau of Abiquiu. This is the land of Georgia O'Keeffe, and you can drive through some of her favorite landscapes. No matter what type of vacation you're looking for, Santa Fe is one of the best places to visit in the USA in November and has something for everyone!
Recommended by Monica of This Rare Earth
4. Oahu, Hawaii
With its beautiful beaches, spectacular landscapes, and warm climate, Oahu, Hawaii, is an excellent destination for any traveler looking to escape the colder temperatures of November. With the exception of Thanksgiving week, November is considered the off-season, making it an ideal destination for travelers looking for deals or fewer crowds.
Some top things to do on Oahu include exploring its renowned beaches. Waikiki Beach offers vibrant waters and is a perfect spot for beginner surfers. Lanikai Beach is another popular beach on the island, known for its perfect white sand and beautiful blue waters.
Snorkeling enthusiasts will find underwater wonders on most parts of the island. Hanauma Bay is a renowned snorkeling spot featuring a vibrant coral reef ecosystem. For a family-friendly experience, Kuilima Cove offers calm waters, making it an ideal choice, especially for kids, to explore the colorful marine life.
Another top activity when visiting Oahu is experiencing the island's rich cultural and historic sites, such as exploring Pearl Harbor and the Iolani Palace. These historic sites are some of the best things to do in Waikiki. Attending a top luau on Oahu is another great way to learn more about Hawaiian culture while enjoying traditional cuisine and performances.
For outdoor enthusiasts, Oahu offers a range of beautiful trails to explore, which are some of the best free things to do on Oahu. Hike the Lanikai Pillbox Trail for panoramic coastal views, explore the Makapu'u Point Lighthouse Trail with its stunning ocean vistas and potential whale sightings in the winter, and conquer the challenging Koko Crater Railway Trail for a sense of accomplishment.
A trip to Oahu is not complete without a day trip to the North Shore. Known for its legendary surf culture and breathtaking landscapes, the North Shore of Oahu offers an authentic and laid-back Hawaiian experience. The charming town of Haleiwa adds a touch of local flair with its boutique shops, art galleries, and diverse dining options.
One of the best places to eat on Oahu is Roy's Waikiki Beach, known for its fusion of culinary influences that blend Hawaiian, Asian, and Pacific Rim flavors. Be sure to grab a table here at some point during your trip for a delicious meal. And stay at The Royal Hawaiian, one of the best resorts on Oahu, for a relaxing and luxurious beachfront vacation on Waikiki Beach!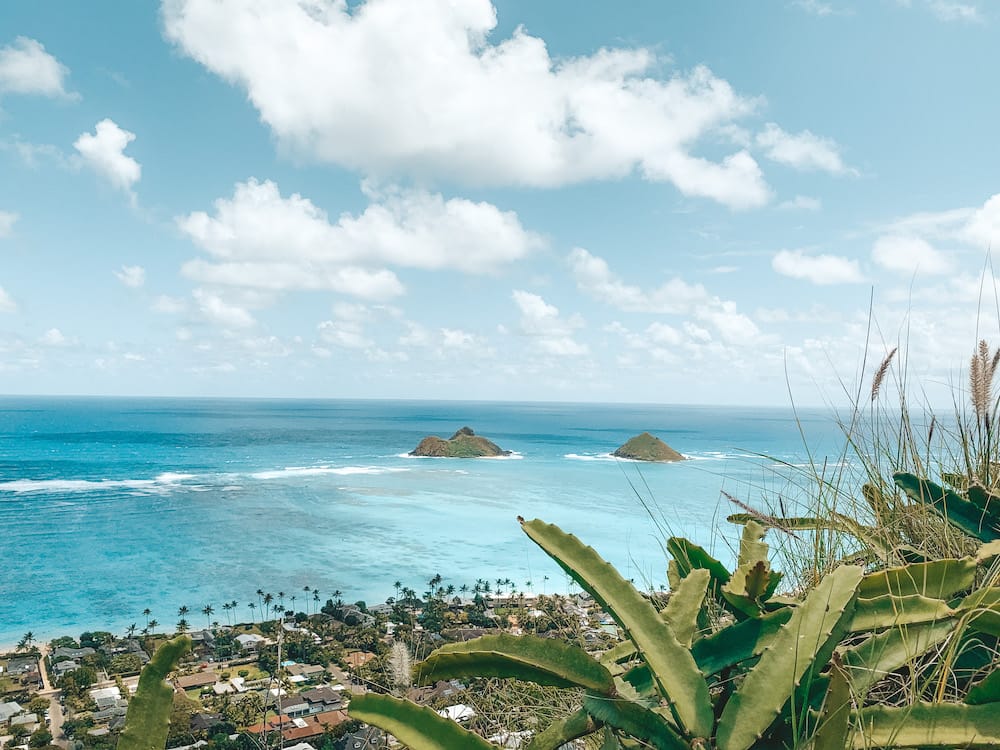 Recommended by Trysta of This Travel Dream
5. Nashville, Tennessee
Paying a visit to "Music City" is always a good idea, but there is no better time to visit Nashville, Tennessee than in November! In November, temperatures have finally cooled down in Nashville and the southern humidity has lifted, leaving the perfect weather to explore all that the city has to offer. Plus, the summer tourists are gone, meaning you'll have many of the best tourist attractions — like the best bars on Broadway Street and the best murals in Nashville — all to yourself!
There is no shortage of amazing things to do in Nashville in November. You'll want to take a dive into the city's deep country music history by paying a visit to the Country Music Hall of Fame and Museum and attending a show at the Grand Ole Opry. This radio show has been continually running every Saturday since 1925 — almost 100 years!
Additionally, you'll also want to take a walk around Centennial Park on a cool, sunny day. Here, you'll be able to see tons of beautiful fall foliage, and a replica of the Parthenon. The original might be in Athens, but the replica is almost just as cool. If you tour inside, you'll see a statue of Athena — the tallest indoor sculpture in the Western Hemisphere. You can also take a day trip to Franklin to escape the "hustle and bustle" of Nashville. This city offers small town vibes, fabulous shopping, and tons of Civil War history. It's one of the best places to visit in the USA in November for these reasons!
Finally, you can't miss the chance to explore the foodie scene in Nashville. There are tons of great places to eat in Nashville, including Biscuit Love and Milk & Honey for breakfast and The Pharmacy Burger and Puckett's Grocery & Restaurant for dinner. Oh, and you can't miss grabbing an ice cream cone from Jeni's Splendid Ice Creams for dessert!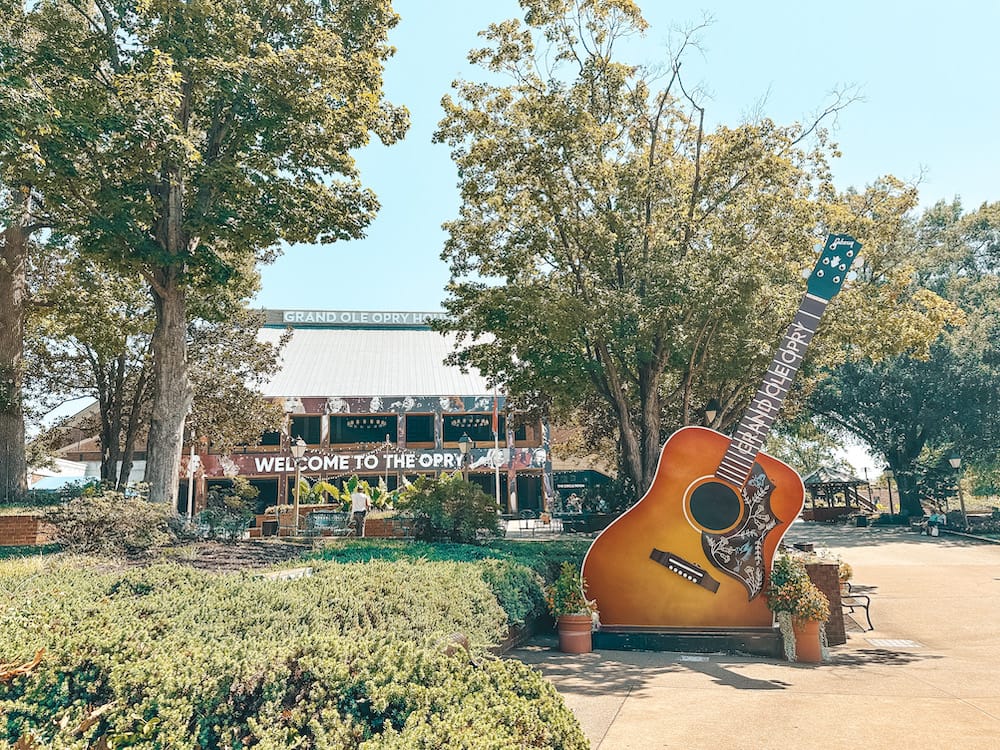 Recommended by Brittany of Travel by Brit
6. Traverse City, Michigan
If you're searching for a charming town with a Hallmark movie feel, look no further than Traverse City, Michigan — one of the best places to visit in the USA in November. Teeming with boutique shops, historical sites, hiking and biking trails, and dozens of unique restaurants, trendy breweries, and award-winning wineries — Traverse City has something for everyone.
A stroll along Front Street in downtown Traverse City will greet you with beautiful storefronts, glistening lights, and, if you're lucky, a fresh dusting of snow. A visit to the downtown area in the second half of November will reveal a bit of Christmas cheer as the town sets up its annual Christmas Tree at the corners of Front and Cass Streets.
You can't go wrong with a meal at Firefly Restaurant, Rarebird Brewpub, or Taproot Cider House, and be sure to finish your day with a specialty cocktail at either The Low Bar or Mammoth Distilling. A couple of miles outside the downtown area will take you to The Village, previously known as Traverse City State Hospital. This complex, which was once a state-run asylum, now houses restaurants, shops, art galleries, and more.
Further outside the city limits, you'll find not one, but two vineyard-filled peninsulas. Both Old Mission and Leelanau Peninsulas feature rolling hills, panoramic lake views, and some of the best wine that money can buy.
Along Old Mission, make stops at wineries like Brys Estate, with bold reds and homemade lavender products; Chateau Chantal, where you can take in some of the best views; and Mari, where you'll feel like royalty sipping wine in a quaint castle-like tasting room. Across West Grand Traverse Bay, you can stop at MAWBY for a bubbly delight; Black Star Farms for wine on a farm; and Blustone Vineyards for an elevated tasting experience. These are just six of the 50+ wineries in the Traverse City Region.
If wine-tasting is not your ideal vacation, you can still enjoy the views along the peninsulas. You can take a drive out to Mission Point Lighthouse on Old Mission Peninsula and Grand Traverse Lighthouse on Leelanau Peninsula. A visit to the village of Leland will take you to "Fishtown," a national historic site and one of the only operating commercial fishing villages in Michigan. If the weather is pleasant, you can take a walk along the TART Trail or head out to Sleeping Bear Dunes National Lakeshore.
Recommended by Ashlea of Road Most Traveled
7. New York City, New York
When planning a trip in November, visiting New York City should be at the top of your list. New York is a great destination any time of year. However, there are certain aspects of visiting in November that are worth knowing about (and reasons why New York City is one of the best places to visit in the USA in November!).
First of all, the fall season in New York is really beautiful and festive! Seeing bright oranges and gold mixed with skyscrapers has a unique appeal. Additionally, November has fewer crowds (aside from the Thanksgiving Day Parade), making your time in Manhattan more enjoyable.
If you're lucky enough to visit New York for Thanksgiving, then you have to check out the Thanksgiving Parade. This is a parade that marches through midtown Manhattan and displays colorful floats, marching bands, live music, and performers.
If you're visiting at the end of November, you can start to see the New York Christmas season start to come to life without all of the busy crowds. You'll find twinkling lights being featured all over the city and all the festive snacks and drinks popping up in the local bakeries. Magnolia Bakery is well worth the visit for some festive treats.
November can be a wetter month than others, so if you experience a rainy day in NYC, you can always pop into one of the many amazing museums, like the MET, cozy up at a Serendipity 3 for hot chocolate, or visit one of the indoor observation decks. You can also head to one of these West Village cocktail bars for a an innovative drink!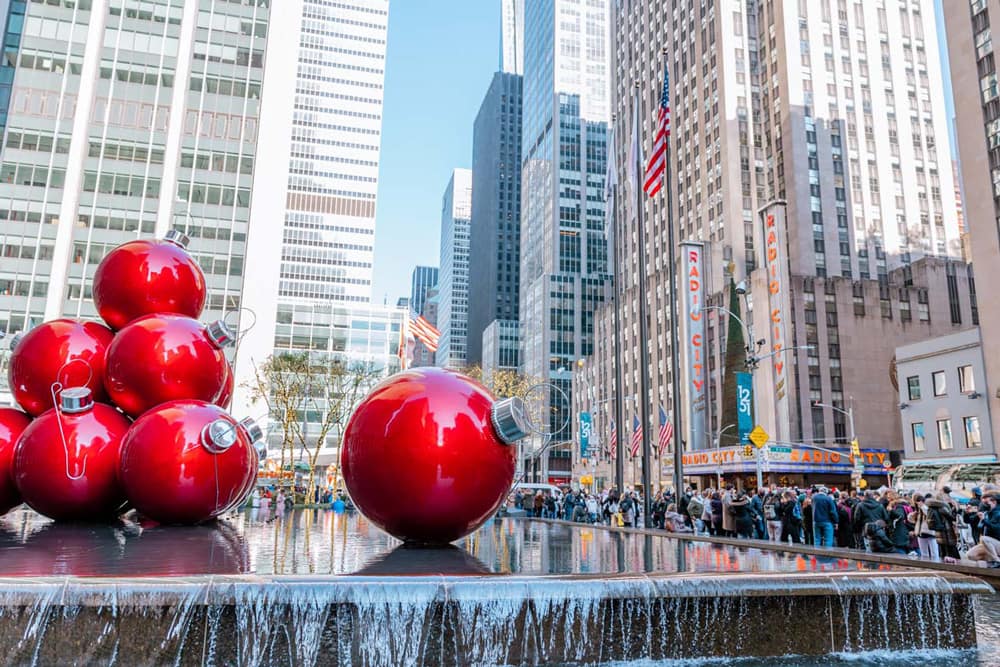 Recommended by Sam of Find Love and Travel
8. New Orleans, Louisiana
There's arguably no bad time to visit the dynamic culture capital of the South — New Orleans. The legendary nightlife, rich history and architecture, and vibrant food scene can be enjoyed year-round. However, November is one of the best months to visit to enjoy cooler temperatures, lower tourist numbers, and to get the best possible New Orleans experience.
There's so much to see and do, but getting your bearings of the city on a walking tour is a must. There are plenty of options, from exploring the French Quarter and Garden District, to the less conventional ghost and voodoo tours. Depending on time of the month, you may spot the first hints of festive cheer, with houses and businesses donning their best Christmas decor.
If you visit in the first week of November, you'll be able to catch the Bayou Bacchanal. Expect a carnival style atmosphere, with Canal Street shut down for the annual celebration of Caribbean culture in New Orleans.
Of course, a true NOLA experience isn't complete without some seriously good food. Louisiana is known for its distinctive Creole cuisine, and New Orleans has several unique must-try dishes. Tuck into hearty gumbo, po-boys, and beignets, all washed down with a cocktail at the iconic carousel bar at Hotel Monteleone. But if you eat just one thing, make it the famous Bananas Fosters at pink-hued New Orleans institution, Brennans.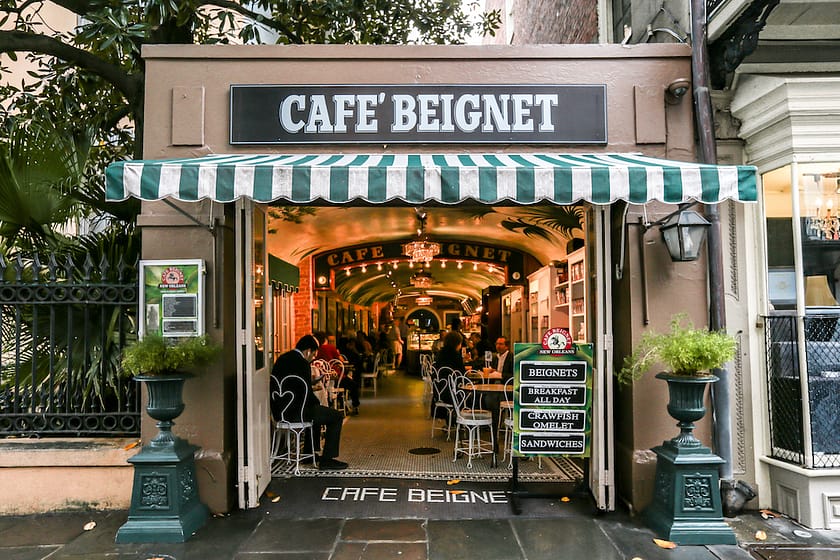 Recommended by Anoushka of Anoushka's Adventures
9. Sedona, Arizona
Sedona, Arizona is one of the best places to visit in the USA in November, with moderate temperatures that are perfect for exploring the outdoors and much lower crowds than the busy springtime — and thus, lower prices!
Sedona is known for its stunning red rock formations and mesas, which stand in stark contrast to its green Ponderosa pine tree forests. One of the best ways to take in Sedona's epic landscape, especially if you only have one day in Sedona, is by exploring any of the scenic hiking trails in Sedona.
For example, the Birthing Cave Trail is an easy hike that winds through a forest along the desert floor to a massive cave with incredible vistas of the area's famed red rock cliffs. Alternatively, the Devil's Bridge Trail is a more challenging hike that leads you to a natural rock bridge with sweeping views of the pine trees and the surrounding mesas. Other popular hikes include Soldier Pass Trail, Cathedral Rock, and West Fork Trail.
If you're not into hiking, there's still several ways to enjoy Sedona's scenery, such as joining one of the iconic pink Jeep tours, which whiz down desert dusty roads, or even an ATVing tour, where you'll be the one in the driver's seat zooming across the landscape.
To fuel up after your adventures, Sedona is home to some seriously good Mexican food, including Tamaliza. While this shop may not look like much on the outside, it dishes up incredible homemade tamales and other treats that are hard to get outside of Mexico, like tepache — a delicious, fermented pineapple juice.
Recommended by Jess of Uprooted Traveler
10. Winston-Salem, North Carolina
Many travelers head to southern states to escape November's frigid temperatures, but if you take a sweater or light jacket, you'll be prepared to enjoy the many things to do in Winston-Salem, North Carolina. Anchor your stay by booking an accommodation in the heart of downtown, where you can walk to local attractions and restaurants.
While in town, have a gourmet meal at Six Hundredº or snack on made-to-order donuts at Dough-Joe's. Art lovers will enjoy perusing the galleries, touring the home, and wandering the gardens of Reynolda House or visiting one of the downtown galleries. And although it's not the height of the growing season, the Paul J. Ciener Botanical Garden is beautiful all year round. While you're there, head next door to Körner's Folly. The labyrinth of oddly shaped and eccentrically decorated rooms is a must-see.
Start your holiday shopping early by visiting unique boutiques or heading to the annual Piedmont Craftsman's Fair the weekend before Thanksgiving. If you're in the holiday spirit, head to Tanglewood Park, where you can drive through the annual Festival of Lights. These early holiday events and activities are part of the reason that travelers agree that Winston-Salem is one of the best places to visit in the USA in November!
Outdoor lovers will also enjoy booking a segway tour with Triad Eco Adventures to get fresh air and dive into the area's history. No matter what type of travel interests you, you'll find something to love about Winston-Salem.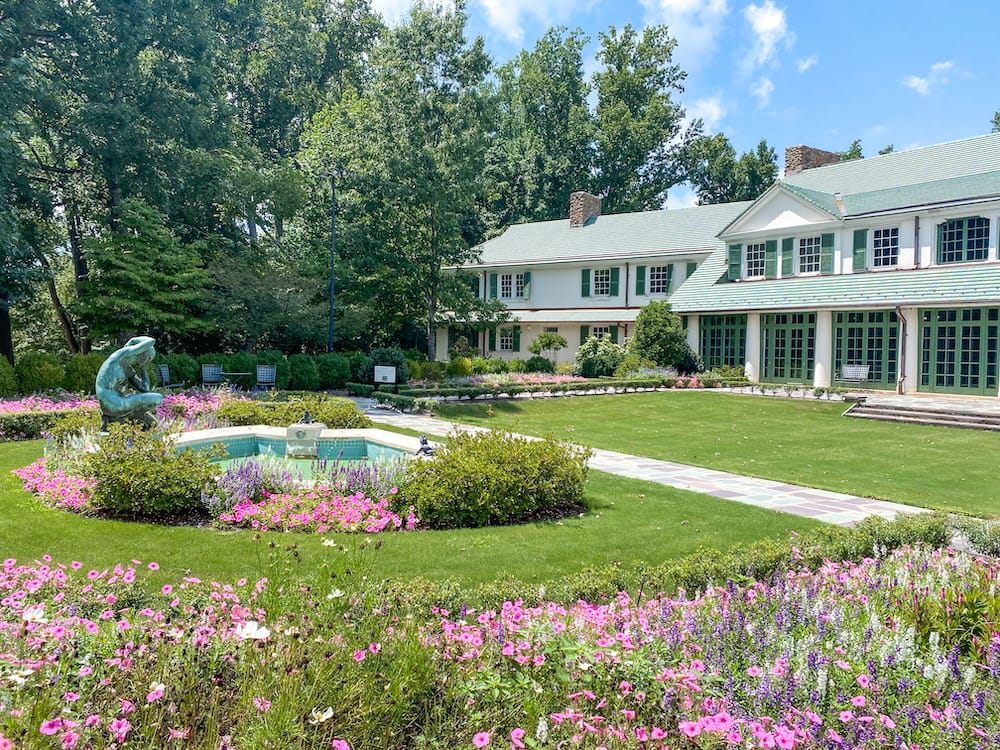 Recommended by Jennifer of Hill City Bride
11. Plymouth, Massachusetts
There isn't a better place to celebrate Thanksgiving than in the city where the holiday started, right? Well, if you agree, you should plan to visit Plymouth, Massachusetts, this November!
Plymouth was the location where the Pilgrims arrived in America on the Mayflower in 1620, making it "America's Hometown" and a city that is rich with history. There are tons of awesome things to do in Plymouth, including visiting the Plimoth Patuxet Museums to learn more about how the Pilgrims settled and survived in their new home and Plymouth Rock, where the Pilgrims supposedly landed on the Mayflower.
There are also plenty of great places to eat in Plymouth, including Mamma Mia's right on the Plymouth waterfront and Plymouth Bay Winery, a great spot to sample a few local wines!
Plymouth is one of the best day trips from Boston, so while you're visiting this small town, be sure to head into Boston for a day of exploring. Some of the best things to do in Boston include walking the Freedom Trail, exploring the Beacon Hill neighborhood, and eating lobster rolls, clam chowder, and other New England specialties!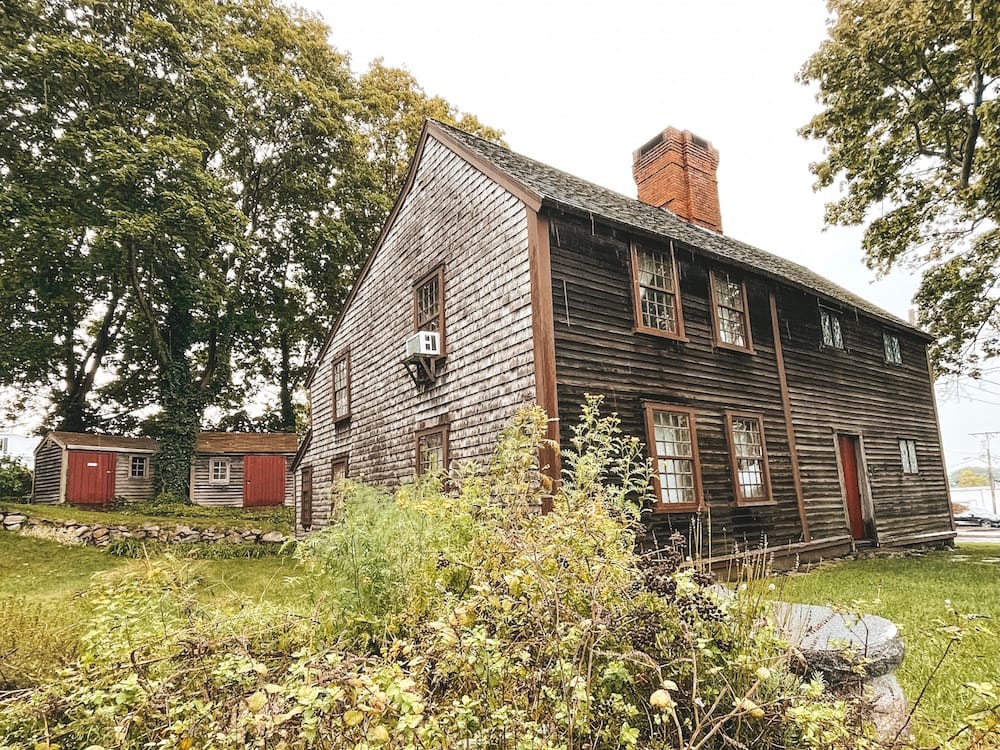 Recommended by Brittany of Travel by Brit
12. Miami, Florida
Miami is one of the best places to visit in the USA in November. You can expect great weather that is sunny and warm, but not overly hot. November marks the end of hurricane season, and heavy storms in November are rare.
As November is low season in Miami, travelers will find lighter crowds, and less expensive rates on hotels. Often, beachfront hotels can be pricey in high season, so November is a great time to take advantage of more reasonable rates.
Miami is best known for the beach. South Beach in particular draws many visitors who are looking to enjoy the bright blue water. Visitors can rent daybeds, chairs, and umbrellas along the beach. After a day on the beach, walk along Ocean Drive and Collins Avenue to explore and people watch. Then, grab dinner nearby, although Ocean Drive tends to be a tourist trap, so it's best to get away from this street when looking for somewhere to eat!
Miami is best known for Cuban cuisine, and you can find plenty throughout the city! For the best empanadas, go to Versailles Restaurant. For delicious sit-down Cuban meals, check out Havana Vieja, Havana 1957, or Puerto Sagua. One of the most common Cuban meals enjoyed by travelers is Ropa Vieja, which is shredded beef, often served with bell peppers, tomatoes, plus rice and black beans.
Additionally, many popular cruise lines like Virgin Voyages, Norwegian Cruise Line, and Celebrity depart from the Port of Miami, making the area a popular stopover for cruise sailors.
Recommended by Eleanor of Elevate Your Escapes
13. Napa Valley, California
Visiting Napa Valley in November provides many exceptional moments to experience wine country at its best. While Napa Valley is enchanting year-round, November brings unique charms that make it especially enticing, making it one of the best places to visit in the USA in November!
In November, the valley embraces a much more intimate atmosphere. It's the off-season, meaning there are fewer crowds, more leisurely wine tastings, and more affordable prices. This is your opportunity to have unhurried conversations with winemakers, delve into the nuances of wine production, and savor the serene beauty of the vineyards without the hustle and bustle.
The vineyards themselves add to the allure of the season with a vibrant display of shades of yellow, orange, and red fall colors. November also provides plenty of seasonal events. The Napa Valley Film Festival is a highlight, featuring film premiers from small Indies to potential Oscar nominees. Many hotels and restaurants around town will host delicious Thanksgiving meals. Plus, if you're in Napa Valley at the end of the month, make sure to catch the Festival of Lights with carriage rides, caroling, and the annual lighting of the tree.
When it comes to activities, besides the essential wine tastings, consider a hot air balloon ride at sunrise for a breathtaking, bird's-eye view of the valley. Take advantage of the mild weather by hiking through the gorgeous scenery or wandering through the quaint towns. And don't miss dining at The Boon Fly Cafe, popular for its elevated comfort food and mouthwateringly good donuts!
Recommended by Janelle Axton of Make the Trip Matter
14. Charleston, South Carolina
November is the perfect time for a fun, history-filled weekend getaway in Charleston, South Carolina. This is an exciting time in the city, with all kinds of festivals and events in full swing! And it's one of the best stops on a southeast USA road trip if you want to visit other popular spots in this region, like Savannah and Asheville.
The Harvest Festival at Johns Island County Park is hugely popular for its live music, pumpkin decorating, kids' crafts, souvenir shopping, and great Southern food. The Donut Fest is another great one for those with a sweet tooth. If you have a thing for books, you'll love the Charleston Literary Festival which features books from an impressive array of authors from diverse backgrounds including Pulitzer, Booker, and Nobel prize winners.
What also makes November the perfect time to visit Charleston is the weather. Temperatures are moderate, with highs hovering around 68°F. The storm season is officially over, and the skies are clear, which makes November the perfect time to be out and about.
While you're in Charleston, be sure to explore the French Quarter that's chock full of beautiful churches and historic buildings. Visit the colorful houses of Rainbow Row and relax at the Pineapple Fountain and picturesque waterfront promenade for some gorgeous photo opportunities! If you're interested in learning more about Charleston's history, head to the Old Slave Mart Museum, Fort Sumter National Monument, or one of the many plantations that surround the city, like Boone Hall Plantation — one of the best day trips from Charleston.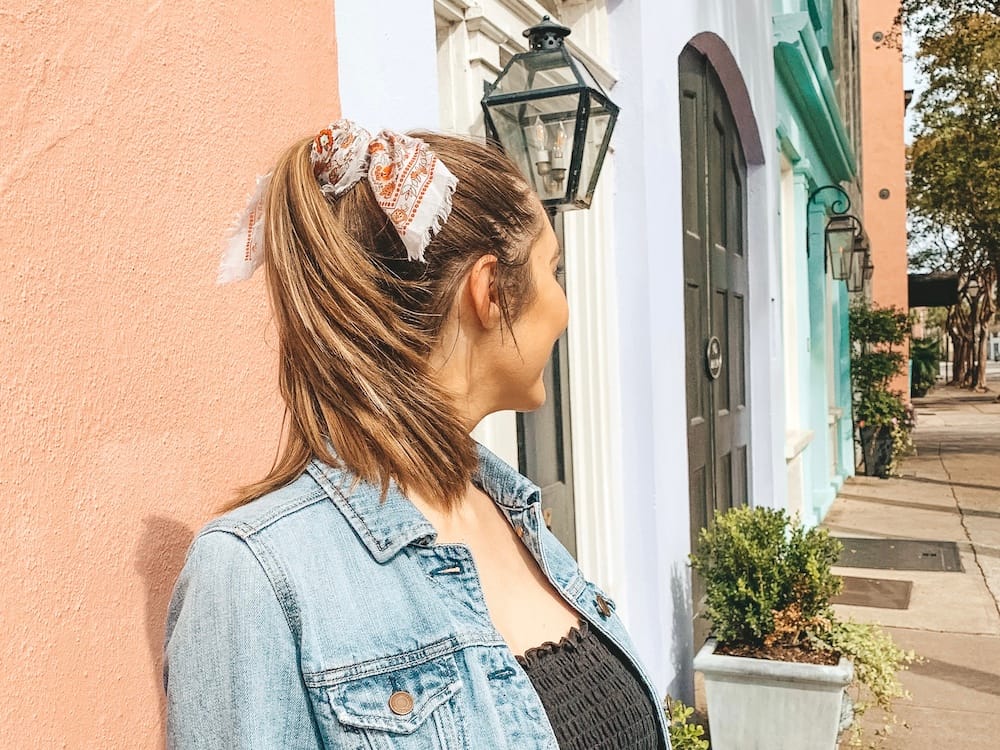 Recommended by Soumya of Stories by Soumya
15. San Diego, California
There really isn't a bad time to visit San Diego, but November is truly a wonderful time to visit. With only two days of rain and average high temperatures hovering around 70°F — you are pretty much guaranteed great weather for your vacation!
San Diego is filled with fun things to do to fill a fun week or weekend in San Diego. Take advantage of the great weather and spend a day at the San Diego Zoo or walk around Balboa Park. There are dozens of museums and free attractions here, including the Botanical Building, that a super fun to explore. If you're into history, you should also tour the USS Midway Museum to learn more about San Diego's naval military history.
Of course, you can't visit San Diego without heading to the beach! Though the temperatures in November might be a bit too chilly to lay out on the sand or splash around in the waves, you can still walk the beaches in popular locations near San Diego, like Coronado Island and La Jolla, and enjoy the boutique shopping and local dining nearby.
San Diego is also filled with some excellent places to eat. Head to Better Buzz for coffee and breakfast, Little Italy for dozens of Italian restaurants for a nice dinner, and Wolfie's Carousel Bar for a fun nightcap!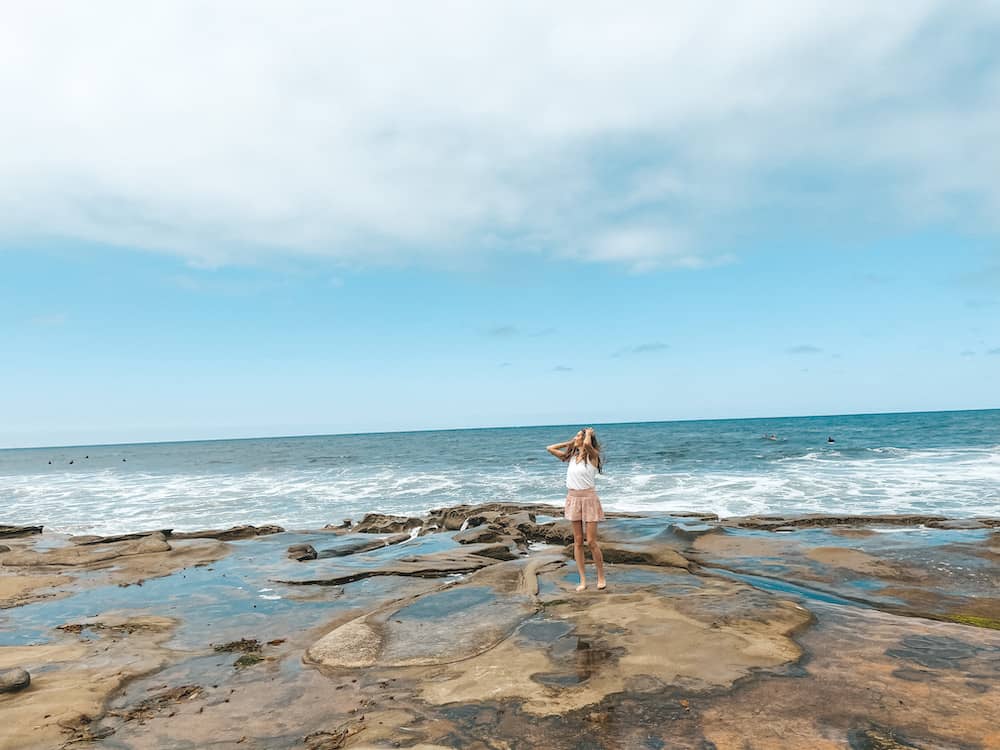 Recommended by Brittany of Travel by Brit
16. Zion National Park, Utah
If you're looking for one of the best places to visit in the USA in November, look no further than Zion National Park. Zion offers visitors so much potential to explore in November. First and foremost, the scorching summer heat has subsided, making outdoor activities like hiking and biking much more enjoyable. The crisp autumn air brings relief, allowing visitors to comfortably explore the park's diverse landscapes without worrying about overheating.
November also showcases Zion's stunning fall foliage, with the vibrant colors creating a breathtaking contrast against the towering red rock formations. The canyons come alive with a tapestry of oranges, yellows, and reds, providing ample opportunities for photography and appreciating nature's artistry. Some of the best ways to enjoy Zion's gorgeous colors are on the hiking trails, including popular hikes like the most challenging Angel's Landing and The Narrows, and easier, family-friendly hikes, like Pa'rus Trail.
Crowd levels diminish significantly in November, allowing for a more serene and immersive experience. With fewer visitors, you can relish the serenity of Zion's majestic canyons and trails without the hustle and bustle of peak tourist season. Zion National Park in November offers a magical blend of comfortable weather, stunning fall foliage, and reduced crowds. It is an excellent time for an unforgettable adventure in one of America's most captivating natural wonders.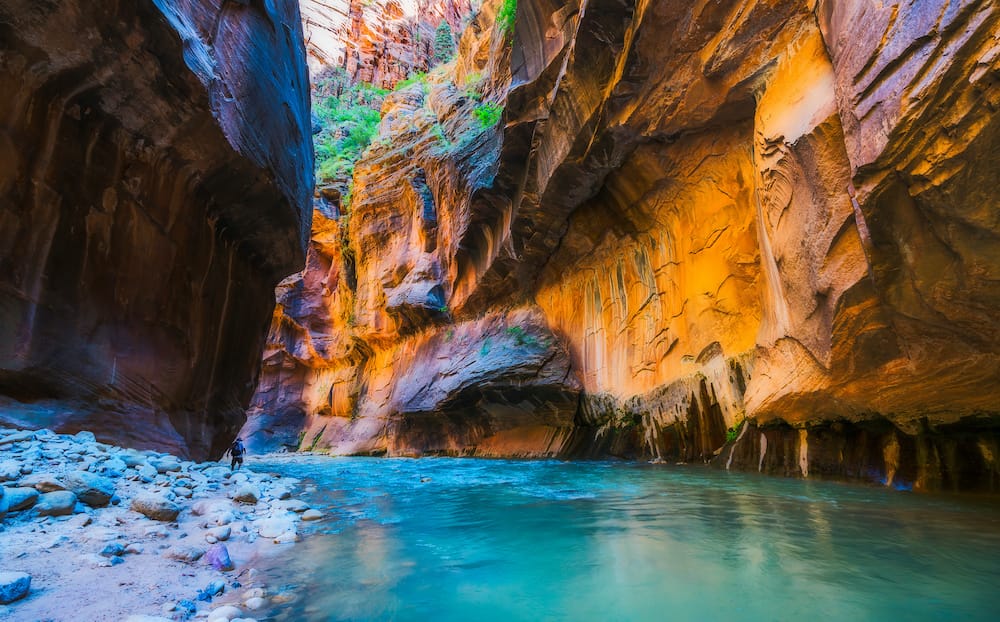 Recommended by Alec of Explore with Alec
17. Chicago, Illinois
As one of the best weekend getaways in Illinois, Chicago is a surprisingly fun place to visit in November with a unique blend of fun experiences and seasonal magic. November is the off-peak season in Chicago, so accommodations are much more affordable than summer. The month also offers a variety of exciting cultural events.
Ice skating at the McCormick Tribune Ice Rink in Millennium Park, a Chicago tradition, usually opens in mid-November. Skating with the downtown skyline and the iconic Cloud Gate in the backdrop will surely be a memorable experience. The Christkindlmarket in Daley Plaza also starts mid-November and runs through Christmas Eve. With festive decorations and lights, it has a very cozy and lively atmosphere. You will find various handcrafted items such as ornaments, toys, and home decorations.
Taking place on Thanksgiving morning, the Chicago Thanksgiving Parade is one of the city's signature events, with floats, bands, and balloons marching down State Street. The parade always draws large crowds of spectators every year.
When it starts to feel chilly, head to one of the excellent museums in the city. The Art Institute of Chicago, the Museum of Science and Industry, and the Field Museum are among the best in the world. Chicago also has an outstanding food scene, and November is a great time to explore indoor eateries. Some of the most popular local restaurants are Giordano's, The Purple Pig, and Girl & The Goat.
Recommended by Sophie of Delightful Travel Notes
18. Las Vegas, Nevada
Las Vegas is a great year-round destination, but "Sin City" is definitely one of the best places to visit in the USA in November. November is the end of the high season in Las Vegas, so while you'll still run into crowds, they won't be as massive as they are during peak seasons.
During the summer months, Vegas temperatures are scorching hot, but in November, they start to cool down with highs around 70ºF. Keep in mind that Vegas is in the desert, so a warm, sunny day can turn freezing cold after dark. Make sure to keep an eye on the temperatures during your visit and pack a warm jacket and shoes for the evening.
With cooler (but still warm) weather, November is also a great time to participate in some of the outdoor activities near Las Vegas. Take a day trip to Red Rock Canyon for some hiking before returning to the city for dinner and a night out.
When planning your Las Vegas itinerary, keep an eye on an event calendar for the dates you'll be visiting. Vegas is known for its extravagant shows, ranging from the captivating acrobatic shows by Cirque du Soleil to musical residencies spanning all genres.
Las Vegas is even a great place to celebrate Thanksgiving! Check out Bacchanal Buffet's special Thanksgiving buffet for all the classic dishes. Vegas is also home to some of the best shopping in the USA — there aren't many better places for Black Friday shopping!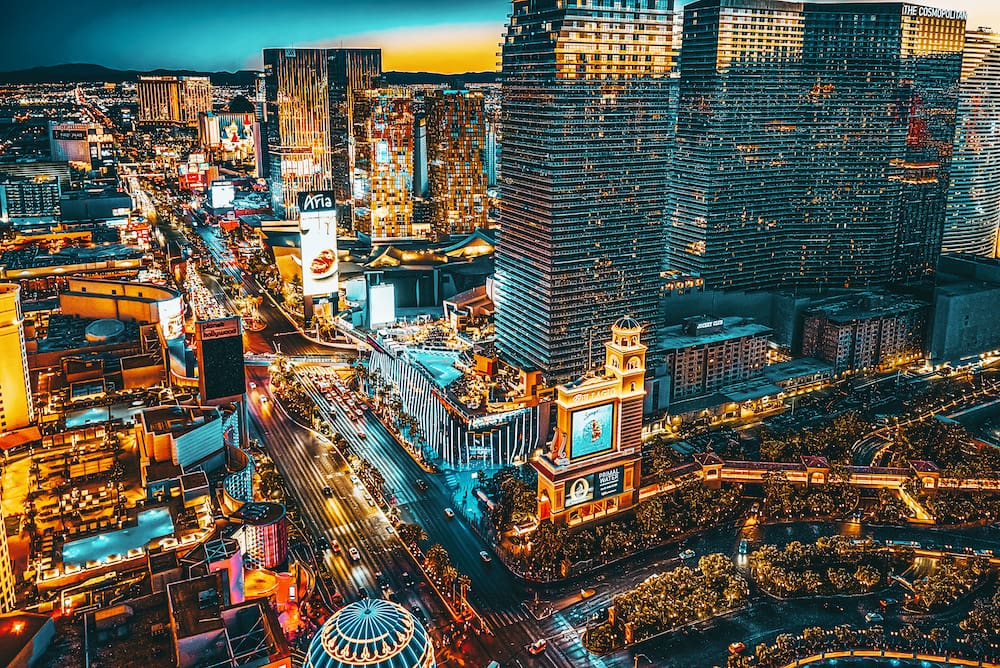 Recommended by Sydney of A World in Reach
19. Florida Keys, Florida
The Florida Keys are an excellent place to visit all year. This popular tourist destination and natural wonder is made up of a series of islands located at the southern point of Florida. The major islands that guests visit include Key Largo, Islamorada, Marathon, and Key West.
The islands are all connected by a series of bridges, including the famous Seven Mile Bridge that offers scenic views of the Atlantic Ocean to the east and the Gulf of Mexico to the west. Seven Mile Bridge is in Marathon, which is a great place to consider staying as it is only an hour from Key West and 35 minutes from Islamorada, the hotels are more affordable than Key West, and there are tons of fun things to do in Marathon too.
The Florida Keys are a great place to visit in November as there is still warm weather but fewer crowds and lots of exciting events, including The Key West Film Festival. The water temperature remains warm enough in November that visitors can enjoy the clearer waters for snorkeling and scuba marine adventures. Visitors from around the world come to enjoy the beautiful beaches, tropical climate, extensive coral reef system, water activities, and fantastic food scene.
November is the perfect time to enjoy the clear skies and perfect temperature to watch the sunset over the water from a nearby patio or restaurant, and you won't need reservations as there are fewer tourists during the off-season. Be sure to enjoy the Floridian Caribbean fusion food offerings from Blue Haven in Key West as you enjoy the outdoor seating, live music, and fabulous food.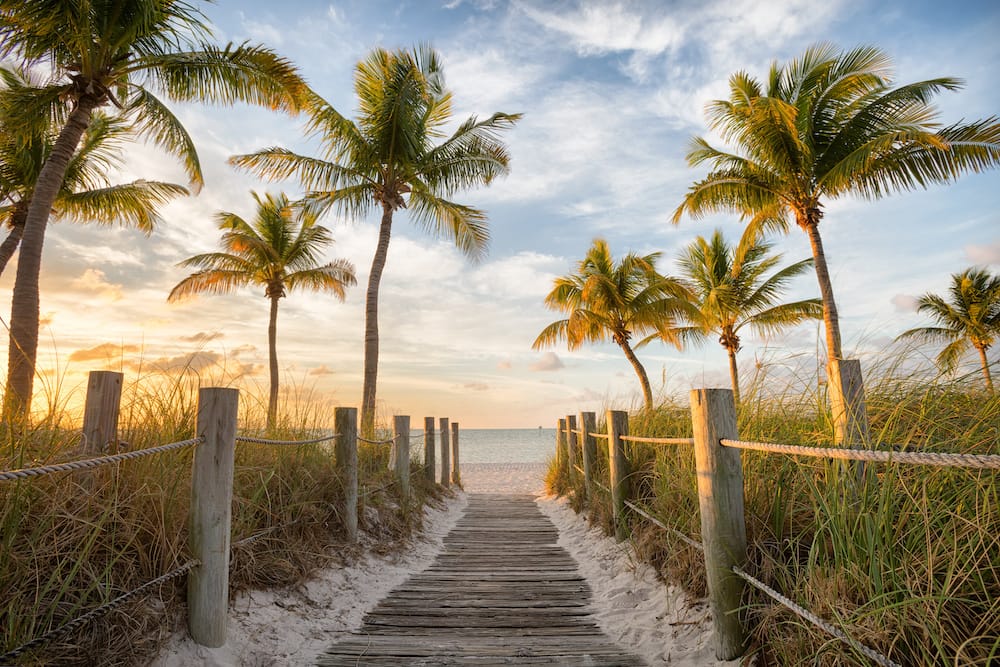 Recommended by Hannah and Adam of Getting Stamped
20. Grand Canyon National Park, Arizona
The Grand Canyon is one of the best places to visit in the USA in November. After all, you'll avoid the intense heat of the summer and won't have to contend with the insane crowds that peak season brings.
And while the Grand Canyon is never empty, the park is much quieter in the winter, even if the North Rim is closed. However, you can still enjoy the South Rim and do fun hikes, like the Bright Angel Trail, without getting super sweaty. Just use extra caution since this hike can become slippery when there is snow and ice on the ground in the Grand Canyon in winter.
If you're searching for a slightly easier trail, then give the Rim Trail a try. It goes all along the edge of the Grand Canyon, from the South Kaibab Trailhead to Hermits Rest.
Next, hop in your car and go for a scenic drive to iconic Grand Canyon viewpoints like Yavapai Point and Mather Point before grabbing a meal at the luxurious El Tovar Dining Room. Just be sure to dress up and make reservations at this fine dining restaurant at least six months in advance. The Southwestern fare is delicious and pays homage to four local tribes!
Recommended by Meg of Fox in the Forest
21. Washington D.C., Maryland
People flock to the nation's capital to see the cherry blossoms, but the smart tourists skip the spring crowds to watch the "City of Trees" dress up in its fall finery in November!
Bike, walk, or scooter around the Tidal Basin to see the Yoshino and Kwanzan trees turn orange, red, and yellow. This two-mile loop will lead past Jefferson Memorial, the Franklin Delano Roosevelt Memorial, and the Martin Luther King Jr. Memorial. Then, head over to the National Mall to see the U.S. Park Police Horse Stables and Welcome Center.
Washington D.C.'s walking tour companies typically still offer a few neighborhood walks in November, so get off the Mall to explore Cleveland Park, Georgetown, or Capitol Hill. These historic neighborhoods boast century-old trees on narrow streets lined with Federal townhouses or Victorian mansions. Additionally, visit the Botanic Gardens next to the U.S. Capitol grounds to see the autumn flowers in full bloom. Art lovers will enjoy a nature walk at the National Gallery of Art Sculpture Garden on 7th Street NW.
Depending on the length of time you're visiting Washington D.C. in the fall, consider a day trip to the Shenandoah National Park for a leaf-peeping expedition. It is a two-hour drive to Front Royal, Virginia, to enter the northern end of this U.S. National Park. Or you can pull on your hiking boots and admire the changing colors of the trees at nearby Rock Creek Park!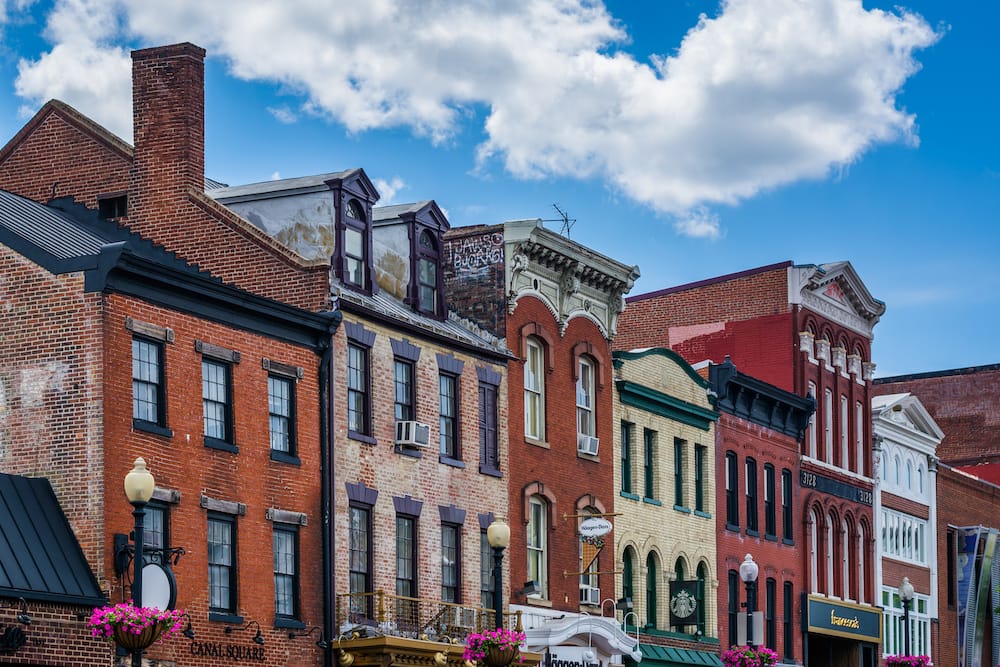 Recommended by Terri of Female Solo Trek
Best Places to Visit in the USA in November FAQs
What day is best to travel in November?
There really isn't a bad day to travel in November aside from Thanksgiving, which falls on the fourth Thursday in November. Thanksgiving (and the days before and after) are some of the busiest travel days in the United States, so it's best to book your November vacation before Thanksgiving for fewer crowds and cheaper prices! 
Where is the warmest place in the US in November?
There are still plenty of warm places to visit in the United States in November, including southern states, like Georgia, New Orleans, and Florida, and states on the West Coast, like Arizona, Nevada, and Southern California. And Hawaii is always a great idea for a warm-weather vacation at any time of the year, including November!
Where is the best place for vacation in November?
Some of the best places to visit in the USA in November include late fall foliage destinations, like Arizona, warm-weather destinations, like Florida or Hawaii, or places that are already getting in the holiday spirit, like New York City and Chicago!
Say Goodbye to the Fall Season with These Best Places to Visit in the USA in November
November is a great time to travel almost anywhere in the United States if you want to take advantage of low-season prices and smaller crowds in popular destinations — just be sure to book your trip before Thanksgiving!
Which of these best places to visit in the USA in November is on your bucket list? Whether you're interested in planning a warm-weather getaway or an early holiday vacation, you're sure to find the perfect spot to visit this November from this list!

Disclosure: Some of the links in this guide to the best places to visit in the USA in November in the fall are affiliate links, meaning, at no additional cost to you, I earn a commission if you click through and make a purchase. This helps me keep the content on my website free, like this guide to the best places to visit in the USA in November.
Save The Best Places to Visit in the USA in November for Future Travel Planning
Read More
Looking for more helpful month-by-month guides for traveling the United States? Check out these other related guides from Travel by Brit: