At the beginning of 2020, I planned a trip to Scotland with my husband in October to celebrate our first anniversary. We had booked our hotels, planned our itinerary, and were checking every day for flight deals until the coronavirus came to town.
Covid-19 disrupted many of our travel plans, and for a good reason! Although I was disappointed that we could no longer visit Scotland for our anniversary trip, I realized that this was my golden opportunity to explore parts of the USA that I had never had the chance to travel to.
When it was time to book our trip, we started searching for destinations that travel restrictions would allow us to visit. And somehow, we came across the idea of a southeast road trip to Savannah, GA; Charleston, SC; and Asheville, NC.
I'll be honest. This southeast road trip was never on my travel radar until we had to make alternate plans due to Covid. But let me tell you—I am so glad that we decided to take this trip! I fell in with Savannah, Charleston, and Asheville during our southeast road trip. Honestly, in a weird way, I am grateful Covid disrupted our international travel plans. If not, we never would have taken this fantastic road trip!
Why You Should Go On a Southeast Road Trip
There are so many things to love about a southeast road trip to Savannah, Charleston, and Asheville.
Both Savannah and Charleston are drenched in history, southern charm, and so much to do and see. Although both cities are similar, they are different enough to pair on the same southeast road trip.
Charleston is a larger, spread-out city with tons of activities and fantastic day trips to experience in the surrounding area.
Savannah is a quaint, hospitable city with lots of local charm and an amazing foodie scene. You don't even need a car to enjoy all that Savannah has to offer—you can easily walk from one end of the Historic District to the other.
And then there is Asheville—the quirky town in the Blue Ridge Mountains known for its fantastic breweries, gorgeous views, and of course, the Biltmore Estate!
Pairing these three cities together on a southeast road trip is perfect because you get to experience a little bit of everything that this area of the country has to offer. One day, you can relax on a warm, sunny beach on the coast of South Carolina, and the next, you'll be enjoying the crisp mountain air during a hike in the mountains of North Carolina. It offers great diversity!
Recommended Southeast Road Trip Itinerary
Savannah, Georgia
Three Days
Fly into the Savannah Hilton Head Airport to kick off your southeast road trip in Georgia!
I absolutely fell in love with Savannah's mossy oaks and southern charm. It's the perfect place to spend the first three days of your southeast road trip because you won't need to rent a car. Everything in Historic Savannah (and on this list!) is less than a 30-minute walk away.
Top Things to See and Do in Savannah
Explore Savannah's 22 squares—including Savannah's largest park, Forsyth Park.
Get spooked on a haunted ghost tour—but before you visit, check out my blog post about the six most haunted places in Savannah!
Walk down Savannah's Waterfront on River Street—and consider a dinner riverboat cruise on the Savannah River.
Visit City Market—and check out the Prohibition Museum and the Georgia Tasting Room for a $3 wine tasting when you're there!
Tour the Cathedral Basilica of St. John the Baptist—this magnificent church was built in the 1700s and is one of Savannah's most recognizable landmarks.
Go shopping—The Paris Market, Savannah Bee Company, and E. Shavers Booksellers are all fun places I would recommend stopping by!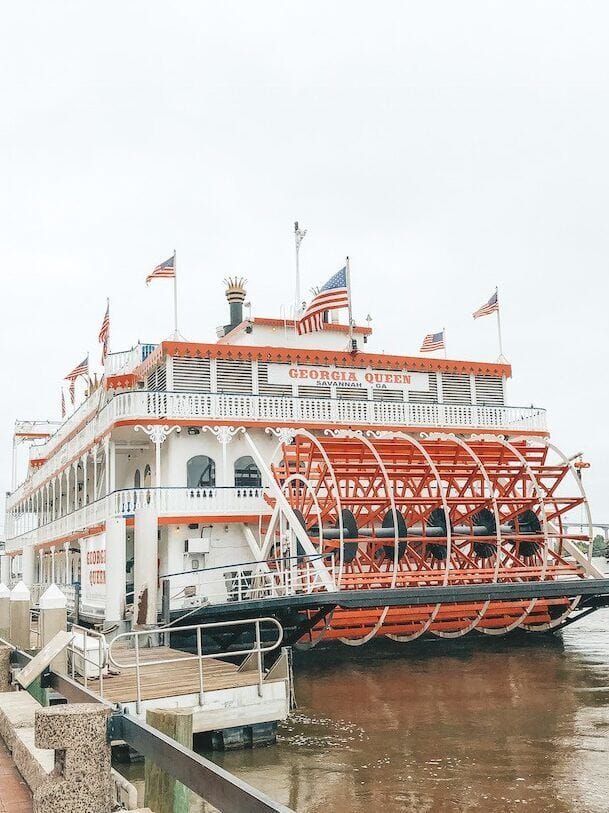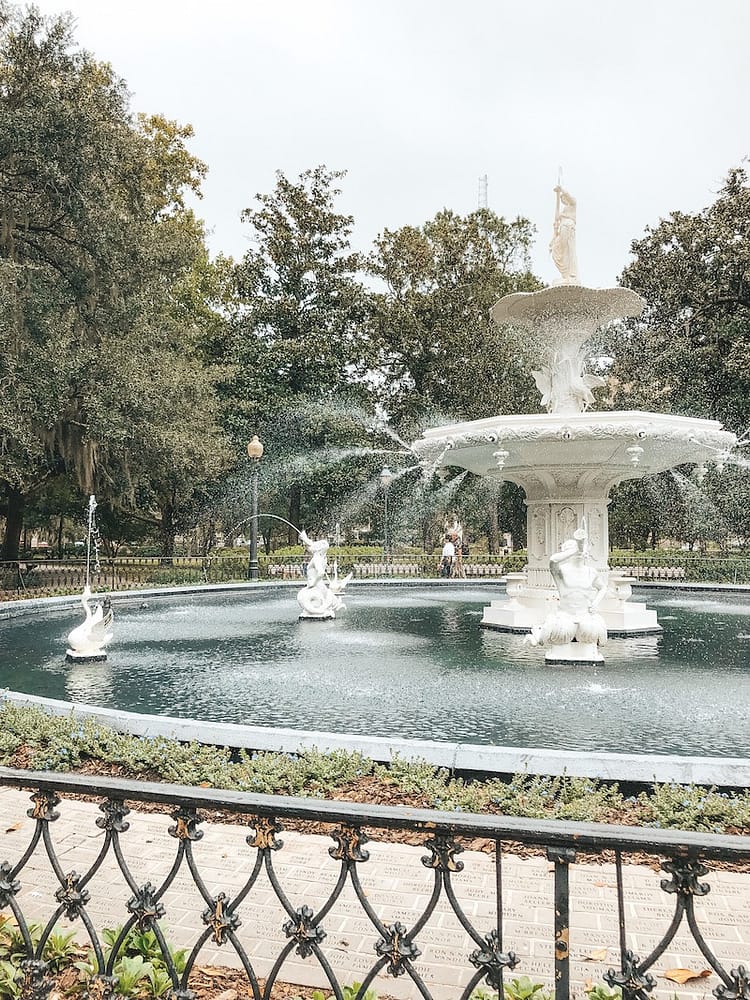 Top Places to Eat in Savannah
Enjoy brunch at Mirabelle Savannah or Collins Quarter
Indulge in an upscale, southern dinner at The Olde Pink House
Stop by Huey's for some fresh-baked beignets. Mmm!
Grab a unique (but delicious!) dinner & drinks at Treylor Park.
Stop for coffee and a macaron at The Paris Market Café
Savor a scoop of ice cream at Leopold's Ice Cream—a Savannah staple for over 100 years!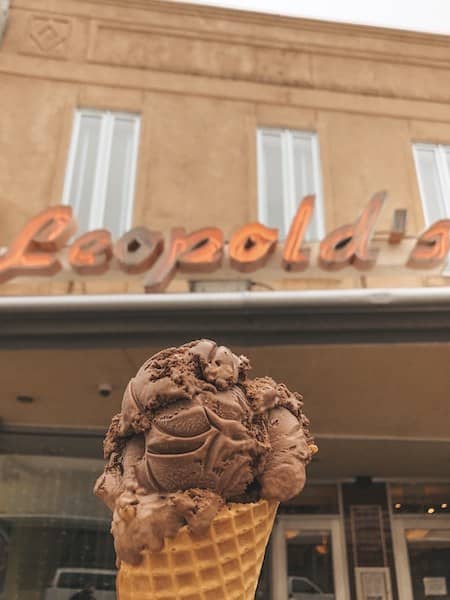 Where to Stay in Savannah
The DeSoto Savannah is located in the center of Historic Savannah. You'll love the chandeliers in the lobby, the rooftop pool, and the amazing views from the upper room levels!
The Hamilton-Turner Inn is a quaint and cozy bed & breakfast in Historic Savannah that inspired Walt Disney's haunted mansion.
The Marshall House has been repeatedly ranked one of the most haunted hotels in the United States—stay here for a spooky experience!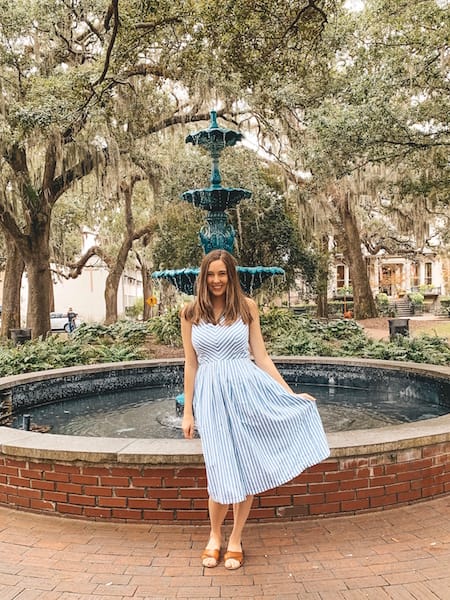 Read More on Savannah
Charleston, South Carolina
Three Days
Rent a car in Savannah and take the US-17 North and I-95 North to Charleston to continue your southeast road trip – 107 miles.
Charleston is filled to the brim with exciting history and memorable things to do. Even though Downtown Charleston is walkable, you'll want to keep your car to take advantage of the nearby day trips from Charleston during your southeast road trip.
Top Things to See and Do in Charleston
Snap a picture at the Pineapple Fountain in Waterfront Park and historic Rainbow Row. 
Relax on the beach at Kiawah Island, Folly Beach, or Sullivan's Island. 
Visit Boone Hall Plantation to take in the beautiful scenery and architecture while learning more about Charleston's history. Exploring Charleson's historical sites is one of the top items that should be on your USA Bucket List!
Step onboard the USS Yorktown Aircraft Carrier, USS Laffey Destroyer, and USS Clamagore Submarine at Patriot's Point. 
See where the Civil War began at Fort Sumter National Monument. 
Discover how tea is made at North America's only tea garden—the Charleston Tea Plantation—and stop to see Angel Oak Tree on your way! 
Stroll through City Market to shop for a souvenir—this historic market has been in operation since the 1700s!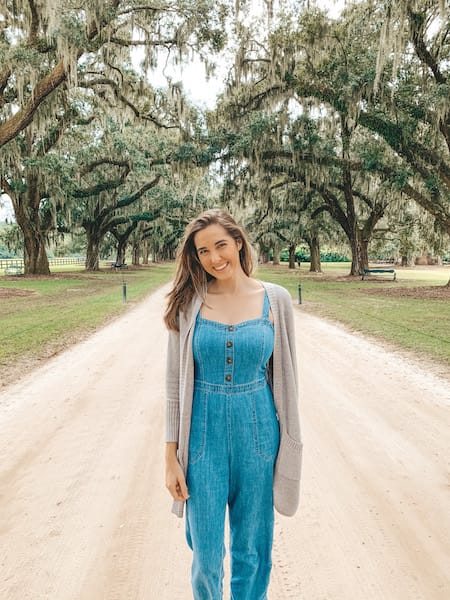 Top Places to Eat in Charleston
Enjoy brunch at Poogan's Porch (the best chicken and waffles ever!) or Miller's All Day
Make a reservation at Husk to enjoy the gorgeous ambiance and delicious southern food in a historic home!
Enjoy a cocktail, coffee, or dessert at Carmella's—an Italian-inspired dessert bar.
Check out Prohibition for a speakeasy-style restaurant with a great menu & unique cocktails.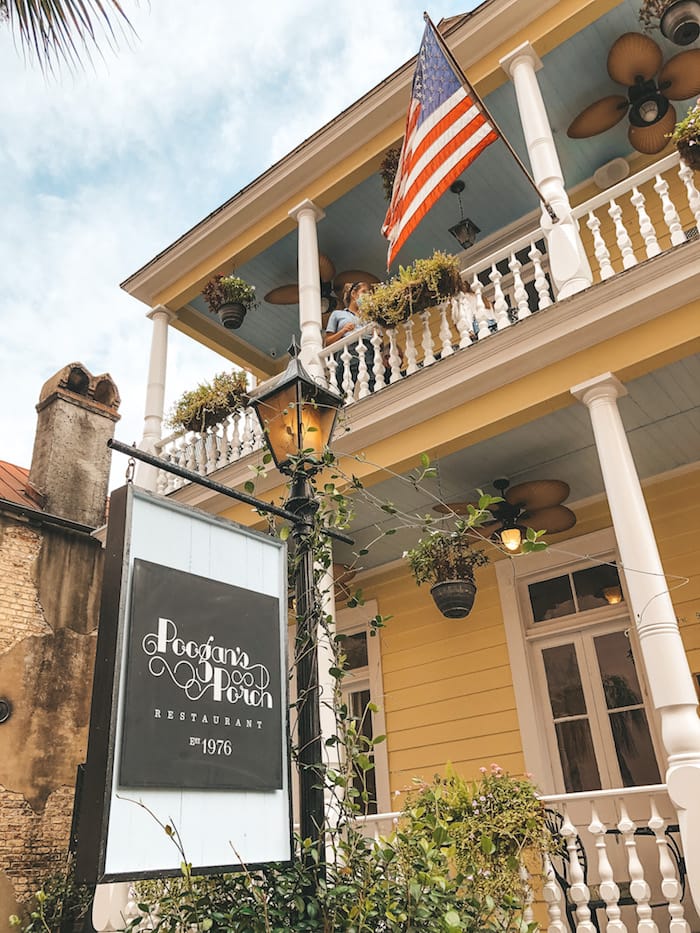 Where to Stay in Charleston
The Mills House is a bright pink hotel located in the heart of Charleston that is just as gorgeous on the outside as it is on the inside.
The Vendue is an artsy, upscale Downtown Charleston hotel with an amazing rooftop bar!
Private Marshfront Studio—We loved staying in this Airbnb during our trip to Charleston. Airbnb's are a great option if you have a car so that you won't have to pay expensive hotel parking fees.
Read More on Charleston
Asheville, North Carolina
Three Days
Take the I-26 West from Charleston to Asheville to continue your southeast road trip – 267 miles.
Get ready to trade in the small-town southern charm of Savannah and Charleston for Asheville—an eclectic tucked deep within the Blue Ridge Mountains.
You might know Ashville for the Blue Ridge Parkway, Biltmore Estate, and the brewery scene in Downtown Asheville, but even more to do in Asheville than what meets the eye! It's the perfect stop to complete your southeast road trip.
Top Things to See and Do in Asheville
Spend a day at the Biltmore Estate—a stunning 250-room French Renaissance château nestled in the Blue Ridge Mountains.
Take a beer tour through Downtown Asheville, known as Beer City USA, for having the highest number of breweries per capita in the United States.
Enjoy hiking through one of Asheville's many spectacular hiking trails. Catawba Falls Trail, Craggy Pinnacle Trail, and Mount Pisgah Trail are just a few popular hikes in the area.
Take a scenic drive through the Blue Ridge Mountains for incredible views.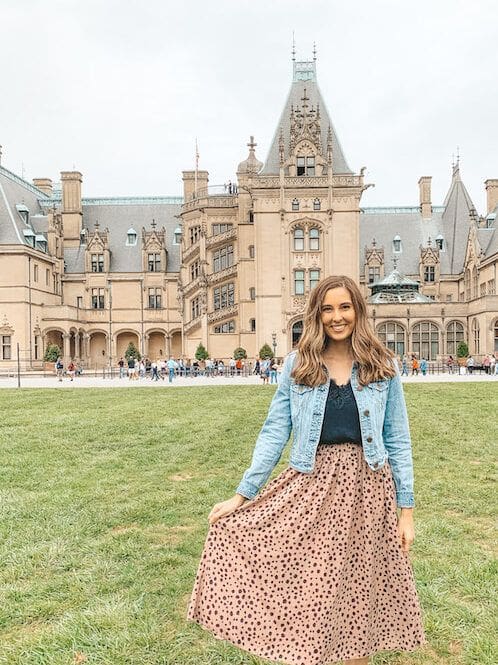 Top Places to Eat in Asheville
Put some "South in Your Mouth" at Biscuit Head, a local favorite for brunch.
Order some homemade doughnuts and handcrafted coffee at Vortex Doughnuts. Their caramel syrup is made in-house, and it's amazing!
Stop at Rocky's Hot Chicken to enjoy a Cheerwine slushie (a North Carolina staple!) and the best Nashville hot chicken you'll find outside Nashville!
Try some delicious, vinegary Carolina BBQ at Buxton Hall BBQ.
Grab a sweet treat at French Broad Chocolate.
Visit Wicked Weed Funkatorium, New Belgian Brewing Company, or Green Man Brewery for a beer.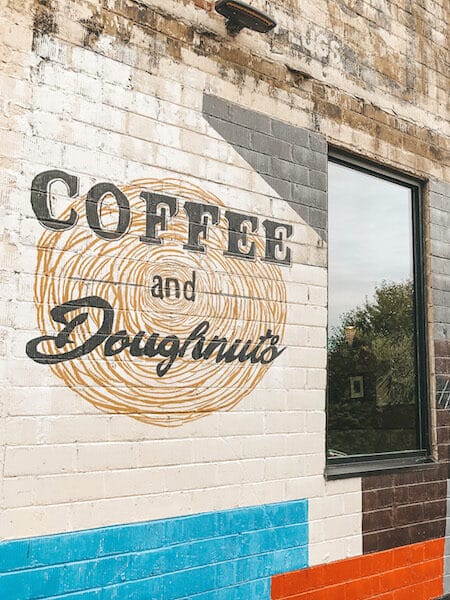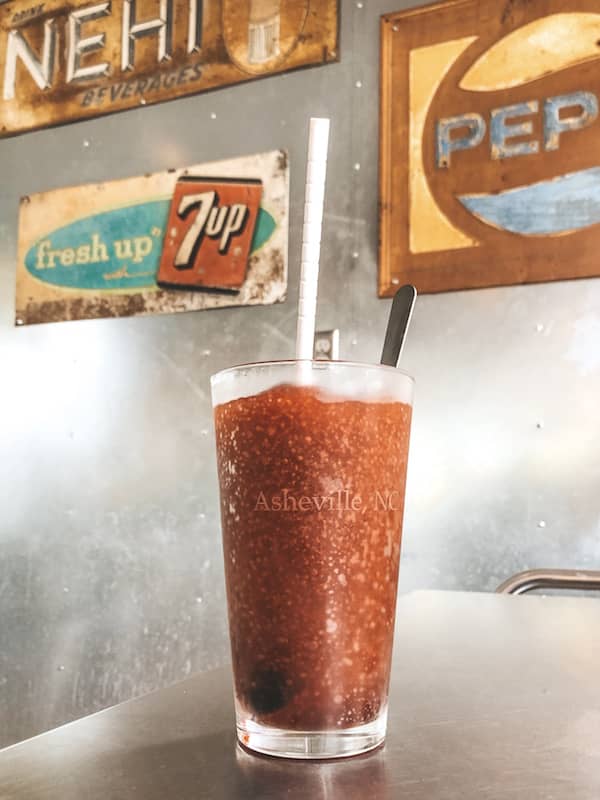 Where to Stay in Asheville
The Inn on Biltmore Estate is a luxury hotel on Biltmore Estate with an on-site spa, heated pool, and fine-dining restaurants.
Courtyard Asheville Biltmore Village is a modern, comfortable, clean, budget-friendly stay located about a mile from the Biltmore Estate.
Elegant Weaverville Guest Suite—This Airbnb is super affordable, clean, and in a great location just north of Asheville. We loved staying here because it was tucked away in the mountains and offered easy access to hiking in the area!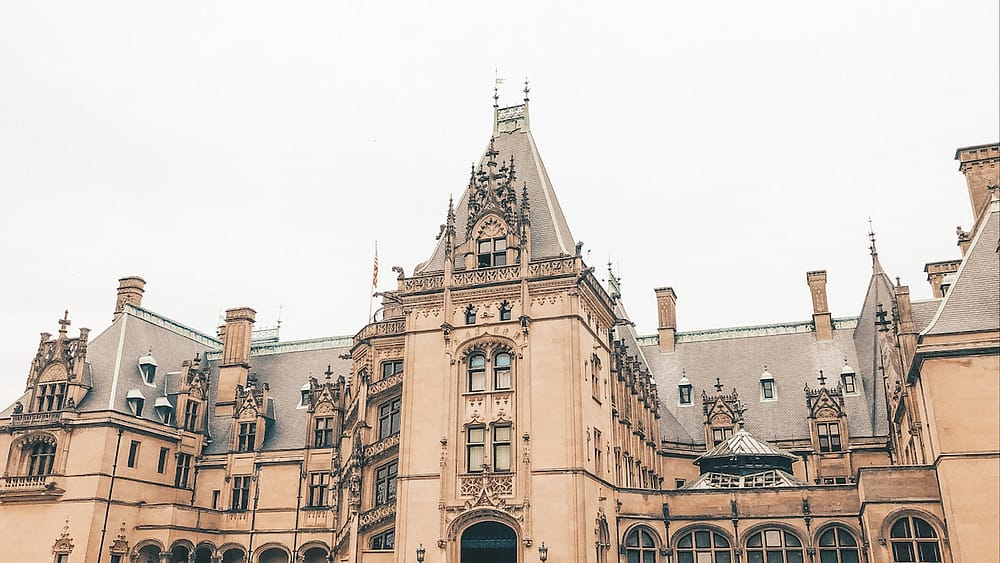 Read More on Asheville
Let's Hit the Road!
And there you have it! I hope this post helps you plan an unforgettable nine-day southeast road trip through Charleston, Savannah, and Asheville! This area of the country truly exceeded my expectations, and I know you'll have an amazing time!
Have you visited any of the stops on the southeast road trip? If so, what would you add to this list? Let me know in the comments below!
Disclosure: Some of the links in this post are affiliate links, meaning, at no additional cost to you, I earn a commission if you click through and make a purchase. This helps me keep the content on my website free so I can post more content like this post on the best southeast road trip in the USA! 🙂
Pin this Post about the "Best Southeast Roadtrip" for Later!