Hello, summer vacation — we have been waiting all year for you! June is one of the most popular months to travel in the United States because the weather is warming up, the kids are out of school, and there are plenty of summer events and activities to enjoy.
Best Places to Visit in the USA in June
If you are looking for some inspiration about where to plan your vacation to this summer, look no further than this list of the best places to visit in the USA in June.
1. Pictured Rocks National Lakeshore, Michigan
Pictured Rocks National Lakeshore, located in Munising, MI, is a beautiful place to visit in June – from waterfalls to wildflowers to sandstone cliffs; this park has it all.
A cruise is the best way to view the Pictured Rocks National Lakeshore. The park's authorized concessionaire provides narrated hour-long, non-stop boat cruise. June tours will offer a high probability of viewing waterfalls that flow over the cliffs and into the Lake!
Other ways to view the park include taking a guided kayak tour or hiking along the Chapel-Mosquito Loop. Most stop destinations include Munising Falls, just a short walk from the visitor center parking lot, and Miners Castle, the most photographed view in Pictured Rocks National Lakeshore.
Enjoy a pasty at Miners Pasty Kitchen. It is an Upper Peninsula tradition and a local favorite! With a wide variety of flavors, there is something for everyone – traditional (beef/pork), breakfast, specialty seasonal flavors, and even a Vegan option. Outdoor seating is available.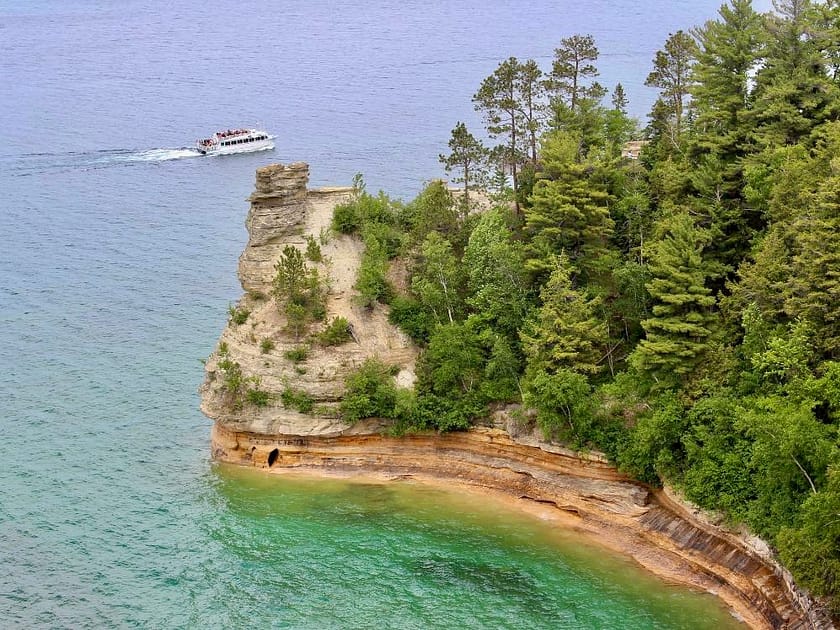 Contributed by Teresa from An Acre in the City
2. Glacier National Park
One of the best destinations to visit in June is Glacier National Park in Montana. As this is still early in the summer, you will avoid the crowds that come in July and August. In addition, the prices of accommodations will be slightly cheaper. The weather in June is also very pleasant, with daytime temperatures around 65°F, making it ideal for exploring the great outdoors with this Glacier National Park itinerary.
One of the highlights of the park is Two Medicine Lake, which offers stunning views of the mountains and crystal-clear waters. Visitors can take a boat tour of the lake, which is a fantastic way to see the surrounding scenery. Those who want a little more freedom to explore the water can rent a kayak or canoe and see the lake at their own pace. Hiking is another popular activity, and there are plenty of trails to choose from, ranging from easy walks to more challenging hikes.
While dining options inside Glacier National Park are limited, you can visit the town of East Glacier nearby to eat. Check out the Summit Mountain Lodge and Steakhouse for a filling meal.
Contributed by Andy from Explore with Finesse
3. Cape Cod, Massachusetts
Cape Cod is one of the best places to visit in the USA in June. The weather is generally warm and sunny at this time of year, and it's just before the peak tourist season on the Cape, so you can often find less-crowded beaches, shorter lines at restaurants and attractions, and more availability at hotels and summer rentals.
The Cape Cod National Seashore is a beautiful area for a range of activities, whether it's beachcombing, walking the dunes, or exploring the forests. There are several hiking trails, bike paths, and paddling locations that let you explore the natural beauty of the area as well.
Cape Cod also has a rich history, and there are several historic sites that are worth visiting, such as the Pilgrim Monument and Provincetown Museum, the Cape Cod Museum of Natural History, and the Cape Cod Maritime Museum. There are plenty of fantastic events and fun festivals in June, such as the Cape Cod Pirate Festival, the Father's Day Car Show, and the Provincetown Portuguese Festival.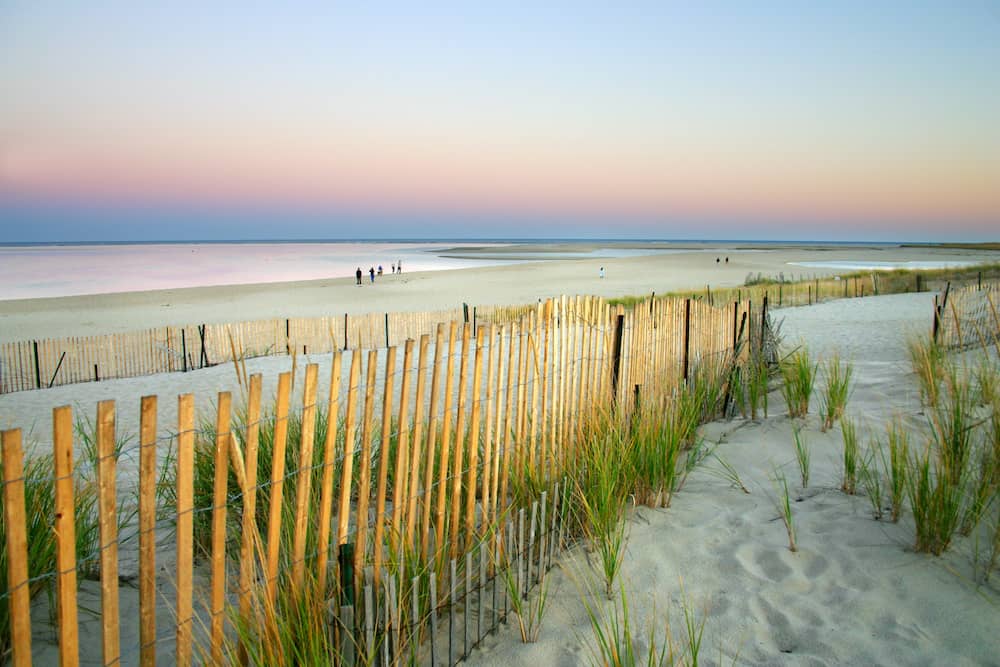 Contributed by Tammi from Wander Healthy
4. Sedona, Arizona
Sedona, Arizona, is one of the best places to visit in the USA in June. The weather can be hot during the day, but as the sun starts to set, the weather cools off, and it is beautiful in Sedona. One of the best things to do in June is watching a Sedona sunset from one of the many viewpoints or even just right in town. Of course, you have got to check out one of the famous hiking trails while you're in Sedona such as Bell Rock, Devil's Bridge, or Soldier Pass. If you're not into hiking, a fun way to still see the incredible scenery is to go on a Sedona Pink Jeep tour.
Besides checking out the gorgeous hiking and 4×4 trails, the actual town of Sedona is worth spending a day in. There are a ton of fun shops and nice places to eat. One of the best restaurants that has a gorgeous view is The Hudson. Call in advance to make a reservation to sit on the patio during sunset, you won't regret it!
Contributed by Jessica from Unearth the Voyage
5. Kansas City, Missouri
Kansas City, Missouri, is one of the most underrated cities in the United States, and it is also one of the best places to visit in the USA in June. By June, the weather has finally warmed up in the Midwest, and you can enjoy many of the city's best outdoor attractions, like parks, wineries, and breweries!
While you are in Kansas City, you have to visit one of the city's world-class museums — either the National World War I Museum or the Nelson Atkins Museum of Art. You can also go looking for the city's hundreds of fountains and dozens of murals. They make for the perfect photo!
Country Club Plaza is a gorgeous outdoor shopping mall that is the perfect place to walk around on a warm summer day. You can also visit one of the best places to eat in Kansas City, Gram & Dun, while you are at Country Club Plaza, and shop for local goods at the Made in KC Marketplace.
Don't leave Kansas City without exploring the KC Wine Road, a trail of wineries surrounding the city. If you are into beer, head to Boulevard Brewing Company, one of the most popular breweries in the Midwest, or enjoy some locally crafted tequila at Mean Mule Distilling Co.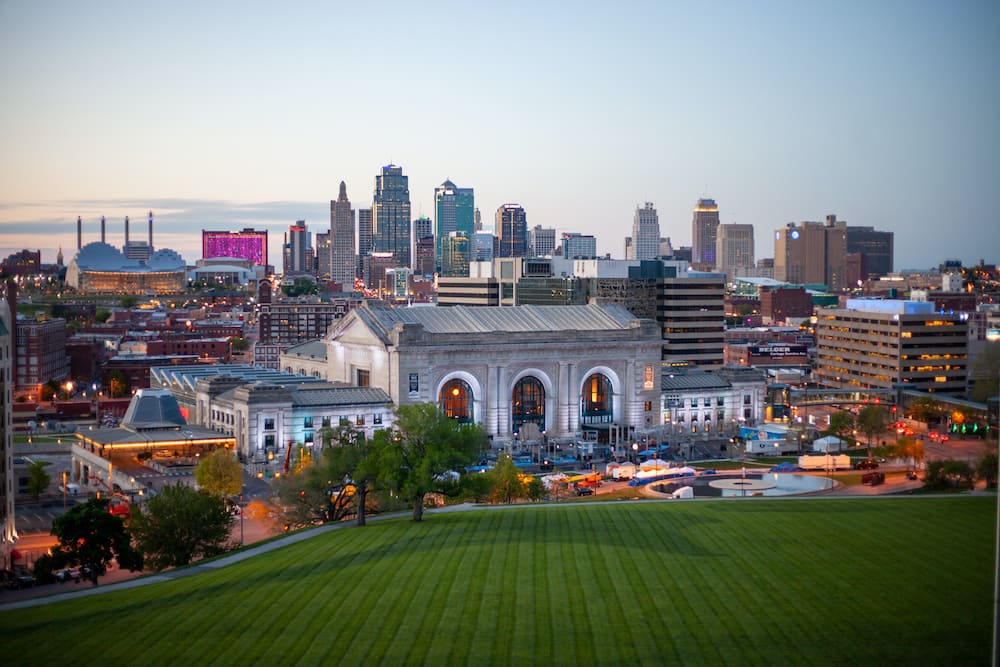 Contributed by Brittany from Travel by Brit
6. Lake Tahoe, California
June in Lake Tahoe means that this alpine lake in the Sierra Nevada Mountains is starting to heat up, and with the sunny days come lots of summer fun. Whether you just want to catch some rays or do some stand-up paddle boarding on the crystal-clear water, Lake Tahoe has plenty of stunning shorelines for a day at the beach.
For adventurous types, the lake is surrounded by trails that snake along the edge of the lake, while some climb up to the neighboring peaks, where you can enjoy the gorgeous views of the valley. The lake is surrounded by must-see attractions ranging from the majestic Emerald Bay to the underwater rock gardens at Sand Harbor.
After a long flight into Reno, the airport closest to Lake Tahoe, grab a seat at the Dog & Bear Tavern on the west shore for some amazing burrata and the best pizza around the lake. Kick off your summer with an adventure to this picturesque mountain lake for a perfect family or couples' getaway that will be full of adventure and some quality time in the great outdoors.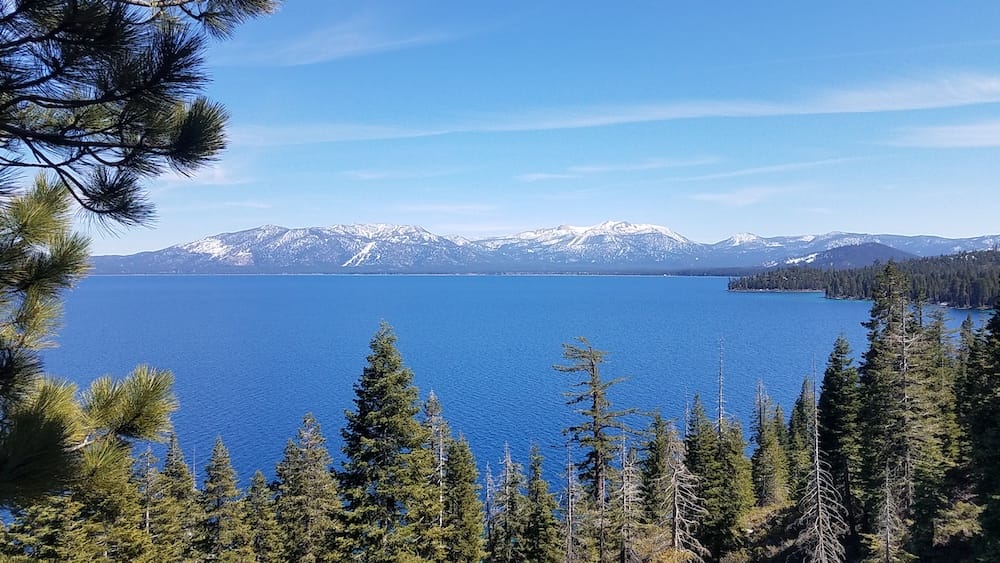 Contributed by Gabriel from Chef Travel Guide
7. Siesta Key, Florida
If you're looking for a fun destination to vacation in the summer, look no further than Siesta Key, Florida. Located on the Gulf Coast, the vibrant emerald-green water and bright white sand draw you into this fun, beachy location.
This picturesque beach town on the coast of Florida has a certain charm to it. Early mornings in Siesta Key Village in summer mean fresh donuts at Meaney's Mini Donuts & Coffee. Afternoons are for a leisurely bike ride, or a break from enjoying the waves by walking into town to grab an ice cream cone. At night, you can expect live music at one of the restaurants or bars in town.
Siesta Key Beach is one of the best beaches in Florida for families — or any age range, for that matter! It's a phenomenal spot to go in June because, despite the warm weather, the sand on Siesta Key Beach actually doesn't get hot! The sand here is made of 99% quartz, resisting the heat.
For an adults-only or girls' getaway, consider taking advantage of the Siesta Key Breeze Trolley, which runs free in the summer from 10 AM – 10 PM, except weekends until midnight. Grab some food and drink at Daiquiri Deck and hit the beach! The trolley can easily be your way home without worrying about other arrangements.
The locals have done an amazing job of keeping the island 'local' which means you won't find high rises or large hotel chains on the island. It's part of the island's appeal!
Contributed by Nikki of She Saves She Travels
8. Seattle, Washington
Summers in the Pacific Northwest are truly magical, and the same can be said for Seattle, Washington. Seattle is one of the best places to visit in the USA in June because of the warmer weather and minimal rain. However, June is still less busy than July and August, so you will be able to enjoy many of the best sites in Seattle without the crowds.
During your trip to Seattle, spend some time exploring Pike Place Market. You can explore the fabulous eateries, like Ellenos and Beecher's Mac and Cheese, on your own, or book a guided food tour of Pike Place Market to see (and taste!) the best in the market.
If you like coffee, head to the Starbucks Reserve Roastery to enjoy a specialty coffee or delicious mixed drink. The Old Fashioned made with Starbucks Cold Brew was phenomenal! You also can't miss the chance to take a day trip from Seattle to Bainbridge Island. There are tons of fantastic things to do on Bainbridge Island, from boutique shopping, museum hopping, and dining at fabulous restaurants.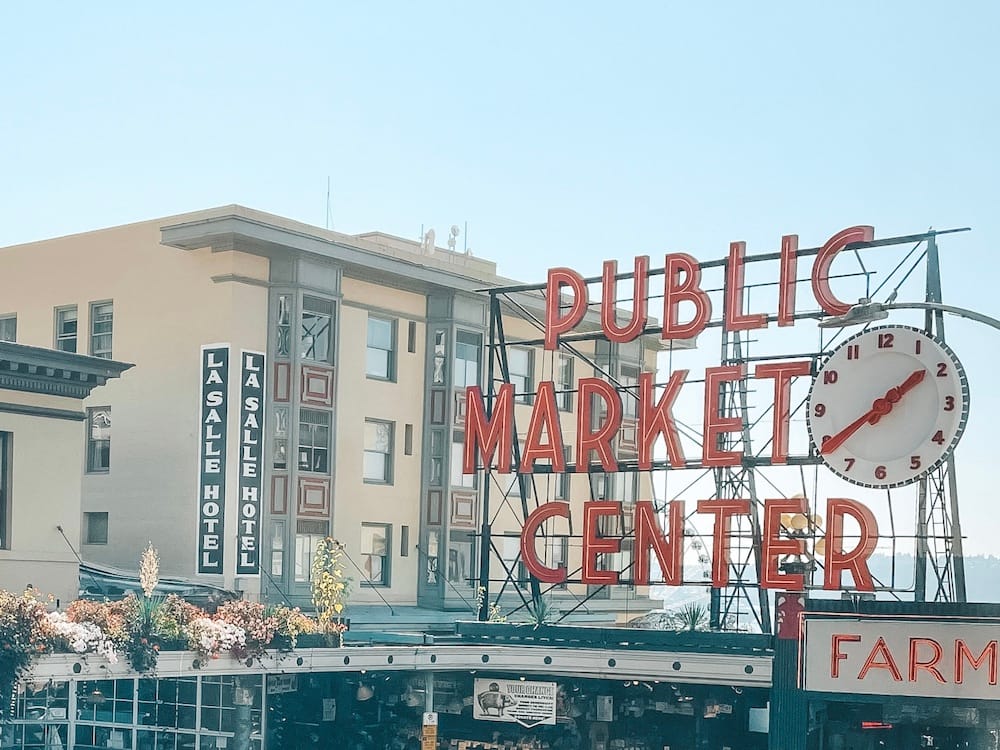 Contributed by Brittany of Travel by Brit
9. Chicago, Illinois
One of the best places to visit in the USA in June is the lively city of Chicago. While winter is usually freezing and early spring is still cold, the weather in June brings warm, balmy weather.
In fact, the weather in June is warm enough to sip some cocktails at one of the many cool rooftop bars — one of the coolest things to do in Chicago — or attend some of the many events happening, such as the Strawberry Festival or the Navy Pier Pride Fest. You can also experience the city's culinary scene by trying some authentic Chicago-style pizza or a Chicago-style hot dog, or make reservations at these Chicago Black owned restaurants.
Especially at the beginning of the month, the crowds are manageable as it's still low season in Chicago, which also means prices for hotels are usually cheaper. June is also the perfect month to enjoy a boat cruise on the Chicago River or simply take a stroll along the Chicago Riverwalk and soak up the warm sun rays!
Contributed by Lina from World of Lina
10. Shenandoah National Park
Shenandoah National Park is a stunner in June thanks to mountain vistas, wide-open landscapes, and rolling green hills. Across the park, hiking trails are lined with such wildflowers as mountain laurels, buttercups, wild azaleas, and pink lady slippers.
Begin with a scenic drive along the park's 105-mile Skyline Drive, which snakes from north to south across the length of the park. More than 75 overlooks nudge visitors to stop for big views. Signal Knob Overlook (milepost 5.5) and Bacon Hollow Overlook (milepost 69) are gorgeous.
While in the park, make time for one or more of a dozen waterfalls. Hiking trails for all levels lead to popular Skyline Drive waterfalls, including Dark Hollow Falls, Rose River Falls, and Jones Run Falls. More than 500 miles of hiking trails crisscross this national park.
There are two park visitor centers on Skyline Drive, including Dickey Ridge Visitor Center and Harry S. Byrd, Sr. Visitor Center. Kids can complete activities in a free Junior Ranger booklet to earn a badge and get sworn in as an official Junior Ranger.
For lunch or dinner, request a table on the outdoor terrace at the Spottswood Dining Room at the park's Big Meadows Lodge. No visit to Shenandoah National Park is complete without a slice of the park's signature mile-high blackberry ice cream pie. Delicious.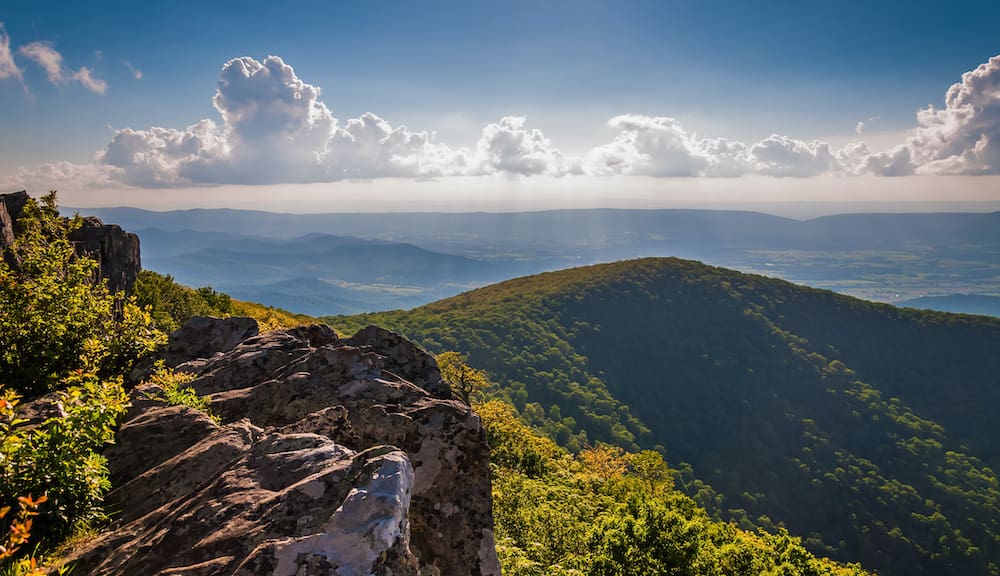 Contributed by Erin of Go Hike Virginia
11. Acadia National Park
Set deep into New England, Acadia is the only national park in the Northeast. Here, rugged cliffs come hand in hand with scenic mountaintop hikes and wildlife sightings on a boat.
Being located primarily on Mount Desert Island, the park offers every sort of water sports, from boating to kayaking to tide-pooling and fishing. Those who prefer to stay dry can delight in biking and horseback riding in the ethereal evergreen forest of the Northern Atlantic coast. In contrast, the more adventurous will enjoy climbing the rough pink granite. Don't forget to take the opportunity to kick back and look at the horizon. June is among the best months to spot whales in Maine waters.
Finally, it wouldn't be a trip to Maine if there weren't some seafood involved. Go to Bar Harbor and try Rose Eden Lobster for the best lobster you'll ever eat!
Contributed by Iphi from Travel Choreography
12. Telluride, Colorado
When it comes to the best places to visit in the USA in June, one destination that should definitely be on your radar is Telluride, Colorado. Not only is this small mountain town one of the most picturesque places in the country, but it also offers plenty of things to do and see during the early summer months.
One of the best things about visiting Telluride in June is the festivals and events that take place during this time. The Telluride Bluegrass Festival is one of the biggest events of the year and takes place in mid-June. The festival attracts some of the best bluegrass musicians from around the world, and the atmosphere is always electric.
Other events to look out for in June include the Telluride Balloon Festival, which features dozens of colorful hot air balloons floating above the town, and the Telluride Wine Festival, where you can sample some of the best wines from around the world.
When it comes to things to do in Telluride, there are plenty of options. If you're an avid hiker, you can't miss the Bridal Veil Falls trail, which leads to the highest waterfall in Colorado. Or you can also take a scenic gondola ride to Mountain Village for some amazing views.
For foodies, a visit to Brown Dog Pizza is a must. This local institution serves up some of the best pizza you'll ever have, and the atmosphere is always lively and fun.
Contributed by Nicoll from Living Tiny With A Wolf
13. Newport, Rhode Island
If you're looking for one of the best places to visit in the USA in June, you certainly can't go wrong with Newport, Rhode Island! With balmy weather, lower crowds than in the peak of summer, and lower prices on accommodations, June is a wonderful time to visit Newport.
One of the best things to do in Newport, RI on a nice sunny day is a stroll along the famous Cliff Walk, which offers beautiful water views and a peek at some of the Gilded Age mansions for which the city is known.
Of course, you also must tour some of these over-the-top mansions, with their gorgeous gardens and lavish interiors. While The Breakers is on every first-timer's Newport itinerary, there are many more homes you can visit. Some of the homes now house museums.
Go sailing, or enjoy a boat cruise, to enjoy views of the coastline from the water! Bowen's Wharf, the waterfront area, is very picturesque, and you'll find little shops to browse. There are also several great places to eat in Newport, RI, but try Firth Element on Thames Street for a menu that truly shines in every category.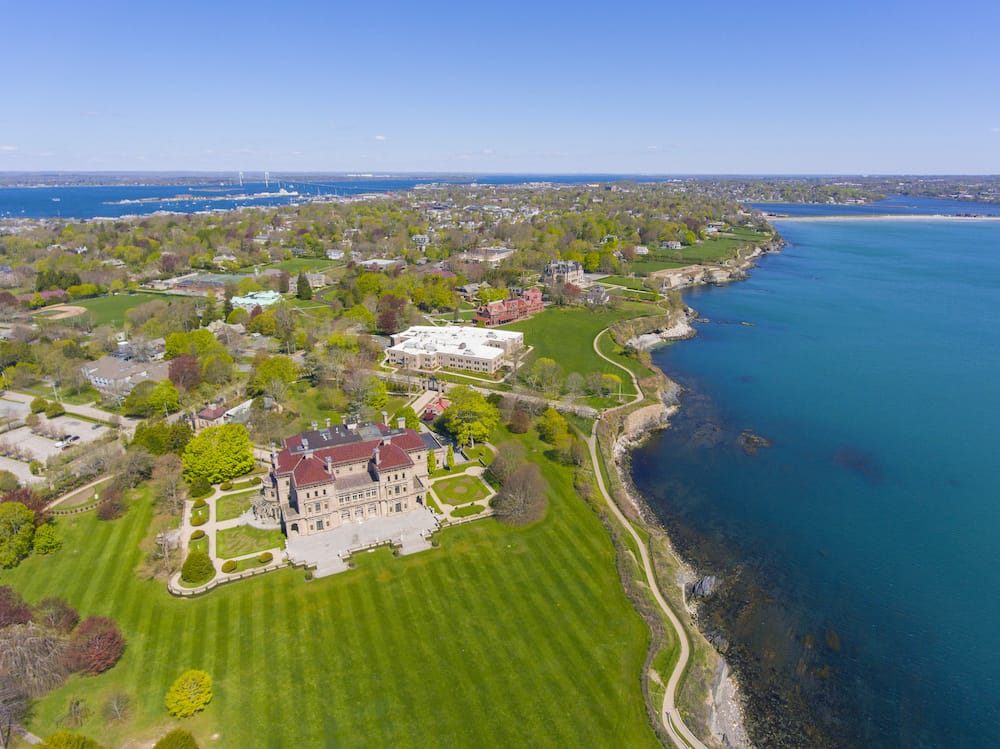 Contributed by Dhara from It's Not About the Miles
14. San Francisco, California
San Francisco is the perfect city to visit in June, especially if you're looking for a destination with plenty to do but without scorchingly hot summer temperatures.
A visit to San Francisco isn't complete without checking the city's top attractions off your San Francisco bucket list. Walking or biking across the Golden Gate Bridge is the perfect summertime activity. Don't miss the resident sea lions at Pier 39, and make sure to book a tour to Alcatraz to learn about the former prison's rich history.
San Francisco is a foodie's paradise — you can find amazing restaurants featuring all kinds of cuisines. Check out Chinatown for the best Chinese food in the U.S. — Dim Sum Bistro is a great place to grab a cheap lunch. The city is also known for its clam chowder in a sourdough bread bowl — Boudin is a popular place to try this SF favorite.
At the end of June, San Francisco holds its world-renowned Pride Festival, the largest in the country. There are several other large festivals held in the city in June, like the San Francisco Jazz Festival and the North Beach Festival.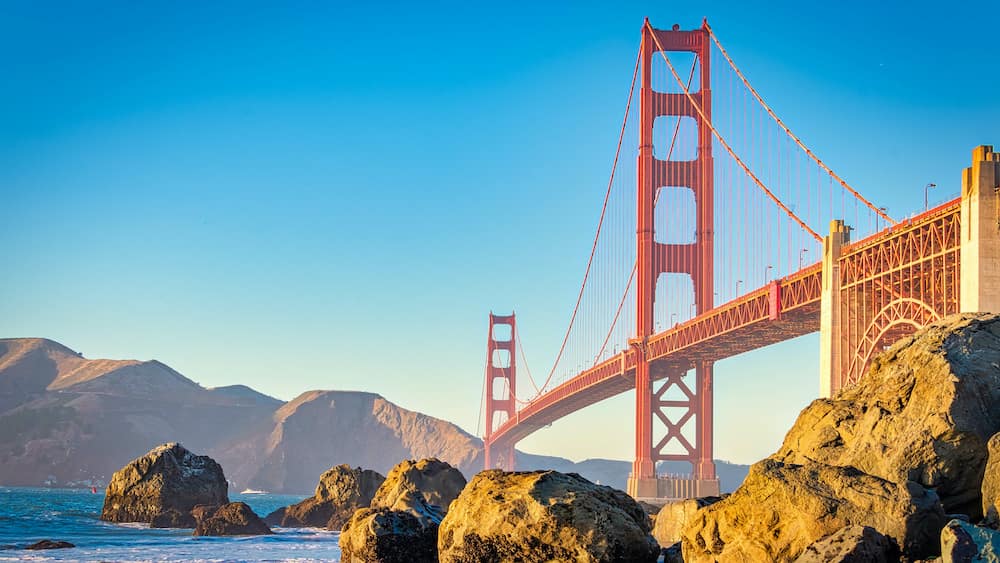 Contributed by Sydney from A World in Reach
15. Blue Ridge Parkway
The Blue Ridge Parkway is 469 miles worth of road that runs through Virginia and North Carolina and is another ideal location to visit in June as the weather begins to get warmer.
Some of the best stops on the Blue Ridge Parkway include Grand Father Mountain, the Biltmore Estate in Asheville, Shenandoah National Park, and even the Great Smoky National Park, which are best visited in June as there will be fewer tourists than if you were to visit in July or August.
Alongside that, there are seemingly endless hiking opportunities, panoramic views of the surrounding mountains, outdoor activities, such as camping, and gorgeous summer flowers that bloom all around.
Be sure to enjoy the countless overlooks and little towns nearby! A highly recommended place to eat is the Tupelo Honey Southern Kitchen and Bar, which serves traditional Southern food located in Asheville.
Contributed by Samantha from Roam NC
16. Cannon Beach, Oregon
If you're looking for a relaxing summer getaway, Cannon Beach, Oregon is an excellent option, with a beautiful beach, epic hiking trails, and a quaint coastal town to explore. But even if you have just one day in Cannon Beach, you'll find plenty of fun things to do in June!
Summer is the perfect time to enjoy the town's beach, known for its iconic sea stack, Haystack Rock, which towers 235 feet above the ocean floor. There are plenty of things to do on the beach, from exploring the tidepools to having a bonfire on the sand as the sun goes down. June is a particularly awesome time to visit because of the annual sandcastle contest.
There are plenty of other things to do in Cannon Beach to enjoy its spectacular scenery, like hiking on any of its stunning coastal trails in Ecola State Park. Alternatively, if you're feeling like something even more adventurous, Oswald West State Park is considered one of the best places to surf on the coast — if you're hearty enough to brave the icy waters!
While you're in town, a stop at Public Coast Brewing is a must, thanks to their creative beers (think peanut butter and jelly stout and fruit punch sours) and coastal comfort food.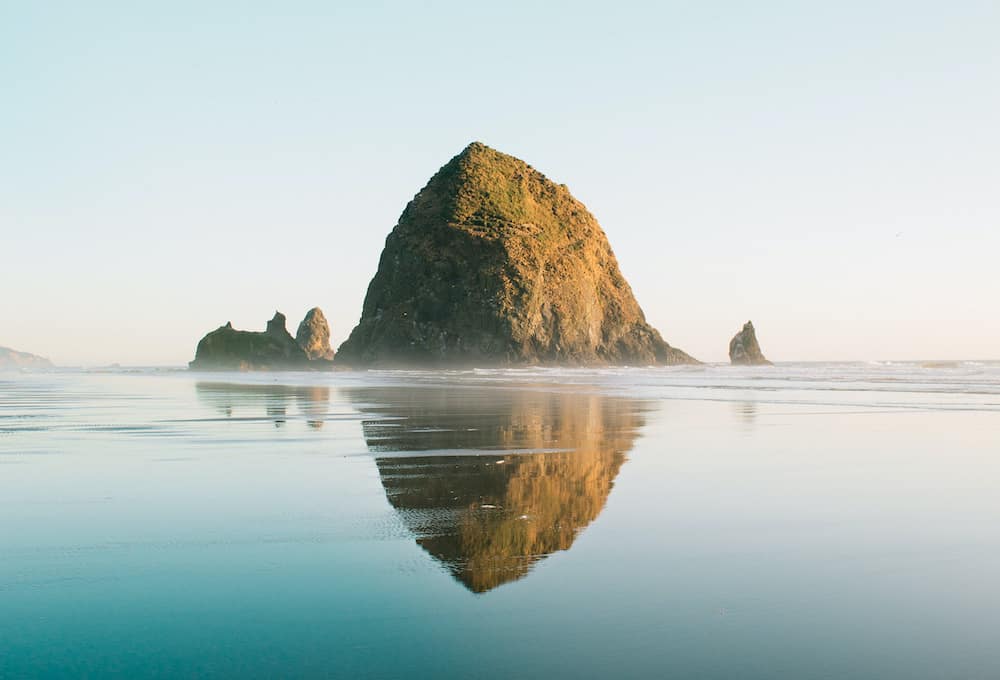 Contributed by Jessica from Uprooted Traveler
17. Yellowstone National Park
Undoubtedly, one of the best places to visit in the USA in June is Yellowstone National Park, which expands across three different states. Within the 2.2 million acres, there are plenty of activities to enjoy and attractions to see.
Yellowstone National Park is extremely popular and sees visitors every single day, but in the summer, especially in June, is when this area really thrives.
Firstly, although this park is visited all year round, June is less popular than July and August, which makes this the ideal month to visit as you can still experience the warm weather. Also, visiting just after the spring and at the beginning of summer means that you will find lush, green hiking trails and wildlife that you simply wouldn't see in the colder months of the year.
With two days in Yellowstone, you will be able to see the major attractions, including Grand Prismatic Springs, Old Faithful, the "Grand Canyon" of Yellowstone, and more! While exploring the trails in Yellowstone, be sure to stop by the Old Faithful Lodge, as they have the most delicious, refreshing ice cream that is perfect for a summer's day.
Contributed by Sam from Find Love and Travel
18. Valdez, Alaska
Valdez, Alaska's pristine beauty is best experienced in the summer, specifically during the month of June! The exceptionally long daylight hours allow more time for outdoor adventures plus June is also one of the warmest months in Valdez.
With majestic mountains, glaciers, and exquisite blue waters, there's no shortage of incredible landscapes to explore. Valdez is like a scene straight out of a postcard! There are countless things to do in Valdez, Alaska in the summer from casual photography and scenic walks to epic kayaking and hiking.
In June, the well-known Horsetail Falls and Bridal Veil Falls are at their best due to all the freshly melted snow. These impressive falls are an absolute must-see. Another popular activity is taking a glacier cruise where you may even have the chance to spot some whales!
June is the peak season for wildlife viewing in Valdez, which means there's a good chance of spotting bears, sea lions, seals, moose, and eagles. It is also a world-renowned fishing destination, so visitors can try their hand at fishing for salmon and halibut via one of several local charters.
While in Valdez, AK, be sure to catch a meal at The Potato, a popular local eatery that serves up delicious homemade curly fries and scrumptious lunches.
Contributed by Heather from This Noshstalgic Life
19. Outer Banks, North Carolina
One of the best places to visit in the USA in June is the breathtaking Outer Banks, North Carolina. From historic towns to white sand beaches, the Outer Banks truly has something for every trip.
In June, the ocean temperature stays between the low and mid-70s making the weather refreshing, but not too warm. Enjoy kayaking, sailing, fishing, surfing, and swimming in the miles of the coastline. If you prefer to stay on land, go biking or horseback riding and enjoy the natural beauty of the area. History-loving travelers should visit the Wright Brothers Memorial in Kill Devil Hill where the first flight was taken.
There are plenty of things to do in Corolla, toward the north of the island. You'll find a wildlife refuge, the famous horses of the Outer Banks, and the historic Whalehead Club. Since you're visiting in June, you'll miss the crowds of July and August and save money on hotels!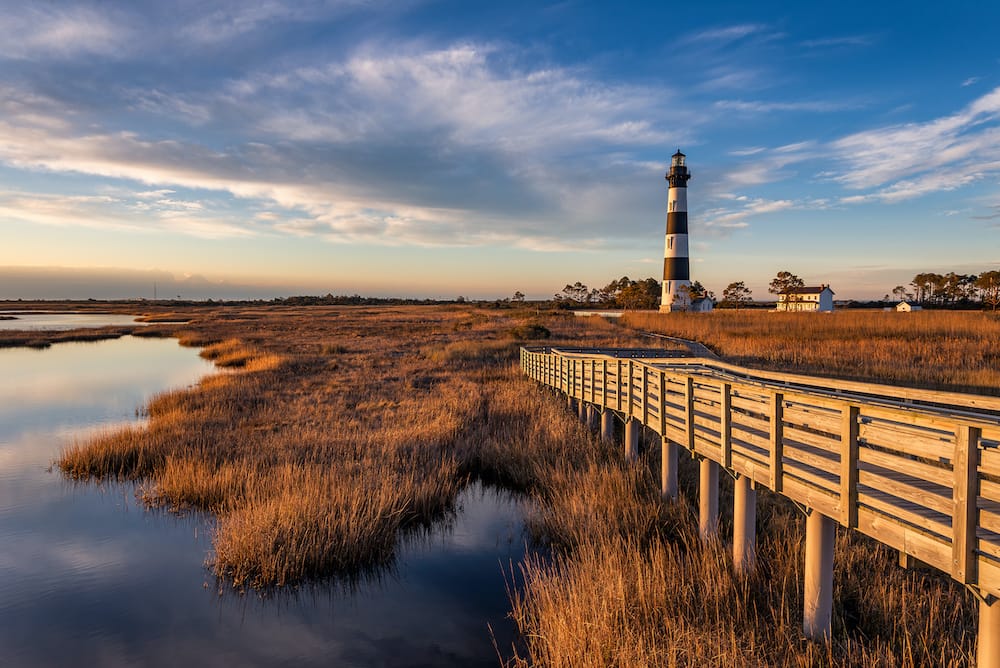 Contributed by Pamela from The Directionally Challenged Traveler
20. Breckenridge, Colorado
Although most recognized as a winter wonderland, Breckenridge is also one of the best destinations in the USA to visit in June. With warmer temperatures and melting snow, adventure lovers will love checking out the epic summer scene.
During your June visit, you can expect temperatures to be in the 50's or 60's. With this said, you'll definitely need to pack in layers, but it does make for some excellent exploring weather!
Start your vacation by hitting the trails. Some of the best Breckenridge hikes include Mayflower Gulch, McCullough Gulch, and the B&B to Reiling Dredge trail. All these hikes are moderate but lead to amazing views! It is important to note that there will likely still be snow on the trails in June. Be sure to check trail conditions before leaving.
Other Breckenridge June activities include exploring the historic Main Street, visiting the famous city troll, or touring the Country Boy Mine. If visiting towards the end of June, you can also check out the summer activities at Epic Discovery. This mountain park is home to mountain bike trails, a ropes course, an alpine slide and coaster, and other fun adventures.
Once you have worked up an appetite, head to the Blue River Bistro for a delicious meal and some live music! No matter how you spend your time in Breckenridge, it will surely be a summer vacation to remember for years to come!
Contributed by Jordan from The Homebody Tourist
21. Martha's Vineyard, Massachusetts
Martha's Vineyard is one of the best places to visit in the USA in June with so many wonderful things to do and gorgeous sites to see. It is one of the best day trips from Boston, and June is an excellent time to visit before the summer tourists arrive in July and August.
While you are in Martha's Vineyard, take a ride on their oldest operating platform carousel called Flying Horses Carousel. It is a historic landmark and a fun attraction for all ages.
Martha's Vineyard is also home to lighthouses, museums, and summer festivals. You can visit one of the five remaining lighthouses on Martha's Vineyard, such as Edgartown Lighthouse, or check out the island's first festival of the season called Vineyard Artisan Festival.
Make sure to visit either Detente or Martha's Vineyard Chowder Company for the island's best chowder. If you visit during the first week of June, you will be lucky enough to enjoy restaurant week at many of the island's top eateries and restaurants.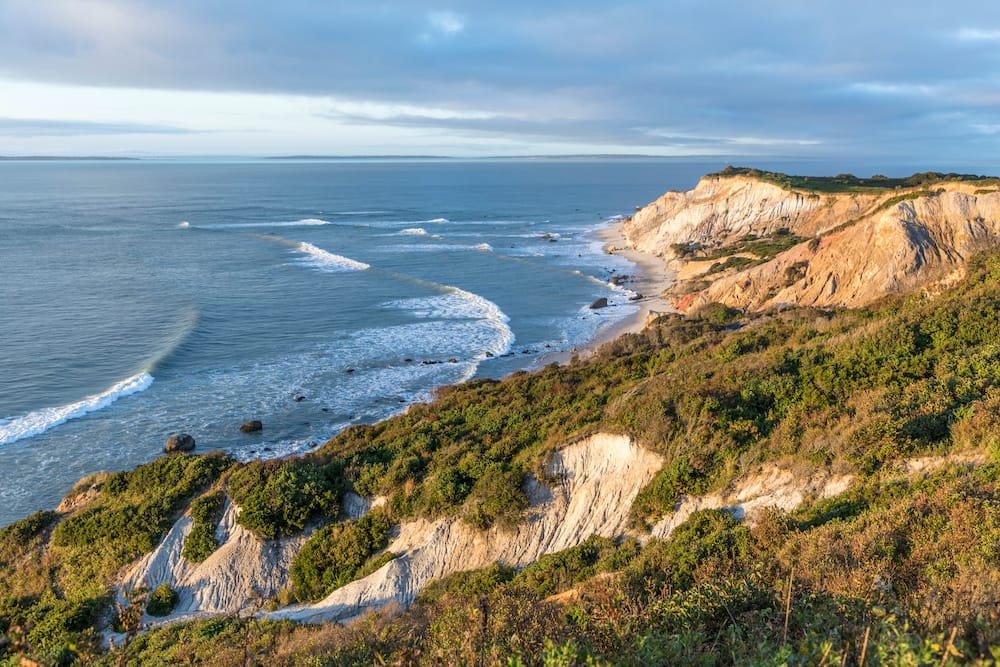 Contributed by Lenore from The Nitty Gritty Travel OT
22. Crater Lake National Park
Crater Lake National Park in Oregon includes the caldera of Crater Lake, a remnant of a destroyed volcano, and the surrounding hills and forests. It's also the deepest lake in the United States — 1,949 feet deep at its deepest point.
The rim of the caldera is at an elevation of 7,000 to 8,000 feet. As a result, the winter here is very long, cold, and snowy due to the elevation above sea level. At this altitude, snow can remain almost all year round. The tourist season lasts from July to September.
So why is June a good time to visit the park? It's late spring, and prices are much lower than in July. Plus, there aren't as many tourists here yet. It can still be chilly, and worth packing a warm jacket, hat, and gloves, but the days are sunny. Before visiting in June, check the official website to see how much snow is still in the park and the condition of the roads to be well-prepared for a visit.
June is a great time to visit because you can still enjoy the snow in the park, but the temperatures are already very spring-like and pleasant. Therefore, you'll be happy to build a snowman or go for a snowshoe hike. In June you can go to the Rim Village. From here, you'll have a spectacular view of the lake. Also, visit historical exhibits or relax in the Great Hall at the park's historic Crater Lake Lodge.
One of the best things you can do in Crater Lake National Park in June is a hike (or bike) along Rim Drive. It's also the best place to hike without snowshoes. The Rim Drive is open to hikers, bikers, and pets on leashes. And the views are breathtaking. This trail is long, and the entire loop is 33 miles, but you can also walk a few miles, and it's a nice and easy walk. You can tailor the route to your fitness level, weather conditions, and available time. The best place to eat is Crater Lake Lodge Dining Room and Rim Village Café.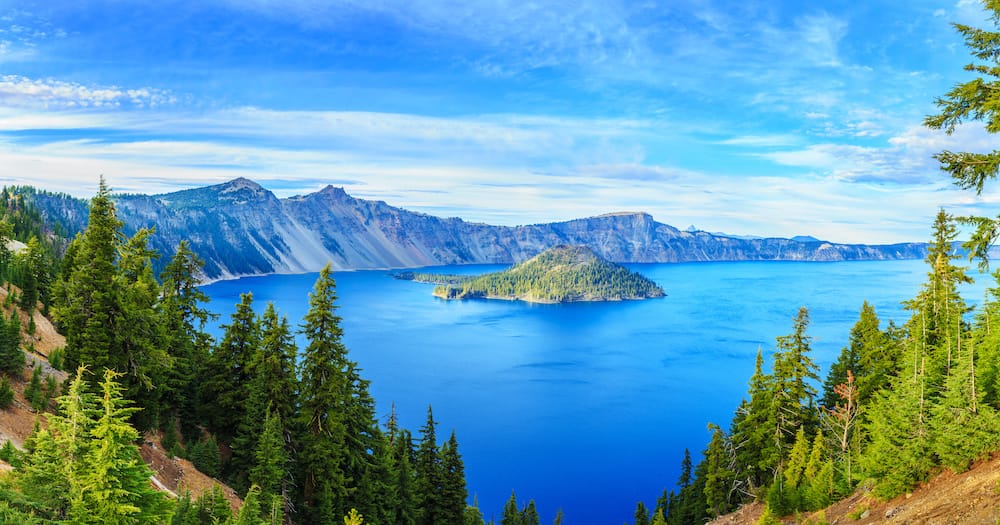 Contributed by Agnes from The Van Escape
23. Milwaukee, Wisconsin
Milwaukee, Wisconsin is one of the best destinations in the US to visit in June. You'll be able to enjoy all of the city's amazing outdoor attractions, great weather, and fun festivals!
If you love music, you will want to attend SummerFest. This incredible music festival — one of the largest in the world – is held over three weekends at the end of June and the beginning of July. Hundreds of bands perform during SummerFest, so there is something for all music lovers!
Be sure to explore Milwaukee's top attractions during your stay. Milwaukee has many great museums, from fine art at the Milwaukee Art Museum to the world's only Harley-Davidson Museum. And enjoy a lovely summer day with a stroll along the Milwaukee RiverWalk or a visit to the Mitchell Park Domes botanical garden.
Milwaukee is famous for its brewing history, so enjoy a brew and some local favorites such as bratwurst, fried cheese curds, or a giant soft pretzel at Mader's. Its old-world décor is representative of Milwaukee's Germanic heritage.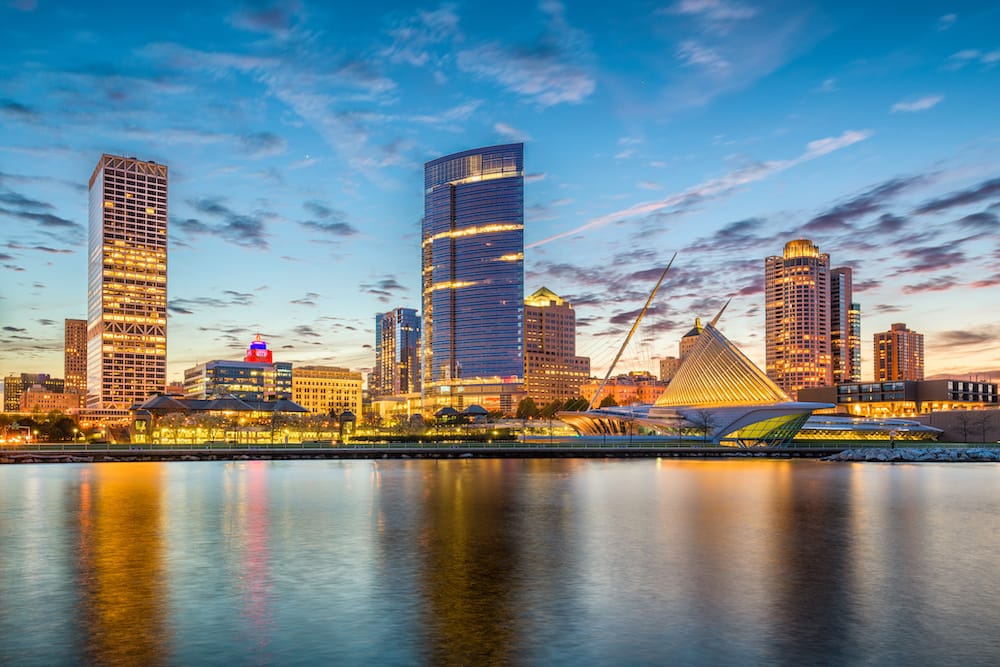 Contributed by Lisa from Waves and Cobblestones
24. Cloudcroft, New Mexico
Cloudcroft, New Mexico, is a beautiful mountain town located in the Lincoln National Forest. It's a great place to visit in June because the weather is mild, and the trees and flowers are in full bloom. The town is known for its stunning views of the surrounding mountains and forests, making it the perfect destination for nature lovers.
One of the best things to do in Cloudcroft in June is to explore the nearby hiking trails. The Lincoln National Forest hosts some of the closest (and most beautiful) campsites to White Sands National Park, with stunning views of the dunes in the distance. A "secret" (yet well-known locally) trail on the road to Cloudcroft starts at The Tunnel and leads to an incredible swimming hole with a small waterfall — the perfect place to spend an afternoon in June.
If you're looking for a great place to eat in Cloudcroft, be sure to check out Mad Jack's Mountaintop Barbecue — it's a local treasure, with good vibes and even better food.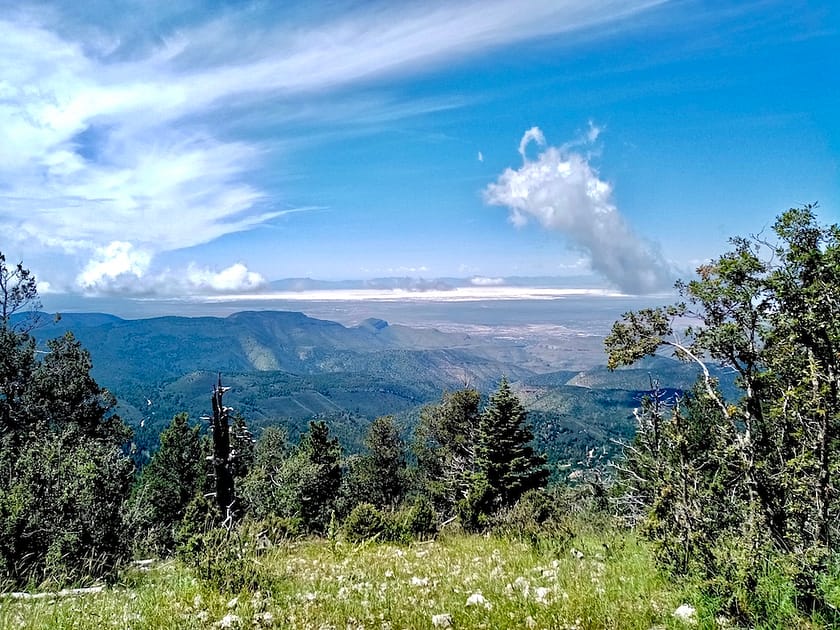 Contributed by Diana from Avagu Press
25. Chincoteague, Virginia
Chincoteague, Virginia, is famous as the home of "Misty of Chincoteague," a beloved children's novel written by Marguerite Henry. Book a room at Miss Molly's Inn where Henry wrote the beloved children's novel about siblings Paul and Maureen and their wild pony. Imagine traveling back in time to a beach town that started the firemen's Pony Swim and Auction in 1924. These days, the "Pony Penning" is held on the last consecutive Wednesday and Thursday in July.
Henry's fans are still returning to see the town to take their photo of Misty's statue. Book a walking tour from a local resident to learn about Chincoteague's history. Walk the "imaginary red carpet" in front of the Island Theatre which hosted the opening night of Misty of Chincoteague movie in 1961. Ralph Beebe led Misty down Main Street.
June is the ideal time to visit Chincoteague. Be sure to attend the opening night of the carnival at the end of June each year. Enjoy crab cakes, "pony fries," and carnival rides. Book a table for Bill's Prime Steak and Seafood Restaurant and leave time to see the wild ponies at the National Assateague Refuge and Beach.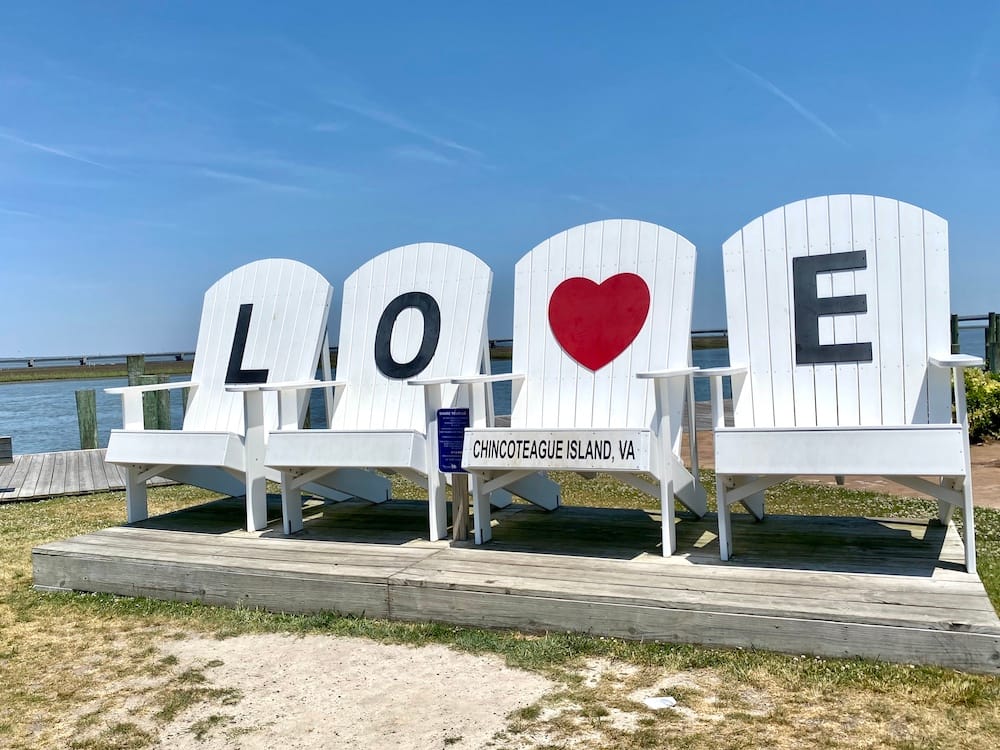 Contributed by Terri from Female Solo Trek
FAQs: Best Places to Visit in the USA in June
Is June a good month to vacation?
Yes, June is a great month to vacation in the USA! Though some destinations will be busier in June than if you were traveling in the offseason, you should still be able to beat some of the late summer crowds that flood popular destinations in July and August.
Is June a good time for Florida?
Though temperatures will start to heat up as the summer begins, June is still a great month to visit Florida. Just prepare for some humidity, and plan to spend plenty of time in the ocean or by the pool to stay cool during your vacation.
Is it cheaper to travel in June or July?
It is much cheaper to travel in June (especially early June) as opposed to July in the United States. July is one of the most expensive months to travel in the U.S. due to summer vacation schedules and kids being out of school.
Plan Your Summer Vacation to These Best Places to Visit in the USA in June
There are so many incredible places to visit in the USA in June — from national parks and mountain towns to sandy beaches and vibrant cities. Which of these best places to visit in the USA in June would you choose for your summer vacation and why?
Save the Best Places to Visit in the USA in June for Vacation Planning
Read More
Did you love this post about the best places to visit in the USA in June? If so, check out these other month-by-month guides for travel inspiration throughout the United States!