Does your ideal weekend trip include an effortless blend of laid-back relaxation and city sightseeing? If so, you'll love spending a weekend in San Diego!
Regardless of what you like to do on vacation, I'm confident that every visitor can find something fun to do in San Diego! Located in Southern California, this vibrant city offers pristine beaches, beautiful parks, exciting museums, great dining and nightlife, and so much more.
I've spent plenty of weekends in San Diego since this city is the perfect weekend trip from my home in Phoenix, Arizona. That said, I've had plenty of time to narrow down my favorite things to do in the city. So, without further ado, here's how I would spend the perfect three-day weekend in San Diego!
Saturday: Coronado Island & Downtown San Diego
Breakfast Republic or Fig Tree Café
To kick off your weekend in San Diego, make reservations for a sit-down breakfast at one of my two favorite breakfast locations—Breakfast Republic or Fig Tree Café!
Breakfast Republic is a breakfast chain primarily based in San Diego that serves tasty dishes, like benedicts, omelets, scrambles, pancakes, french toast, and more in a hip, upbeat setting. They also serve breakfast cocktails, mimosas, bloody marys, and other fun breakfast drinks! Since they have seven locations in the San Diego area, you can choose the location closest to your hotel.
Fig Tree Café is another breakfast chain with three locations across San Diego. They specialize in omelets, pancakes, and french toast (their stuffed french toast is soooo good) and also have mimosa flights and custom coffee drinks. Although they have a location in Downtown San Diego, I'd recommend visiting their site at Liberty Station or Pacific Beach to enjoy the patio seating with lush greenery draping over the canopies!
Little Italy Mercato Farmer's Market
After breakfast, head to Little Italy, located in Downtown San Diego, for the Little Italy Mercato Farmer's Market. This farmers' market occurs from 8 AM – 2 PM year-round on Saturday mornings. With over 175 vendors and farmers, you will find everything you could ever want in a farmer's market.
From colorful fruits and flowers, fresh cheeses and baked goods, locally-made jams and hummus, and even kombucha on tap, there is something to satisfy everyone!
This one is by far one of my favorite farmers' markets. The quality of the goods sold and the market's sheer size is hard to beat. Plus, fresh fruit from California is just on another level. Pick up some strawberries to snack on during the rest of the day, if you can!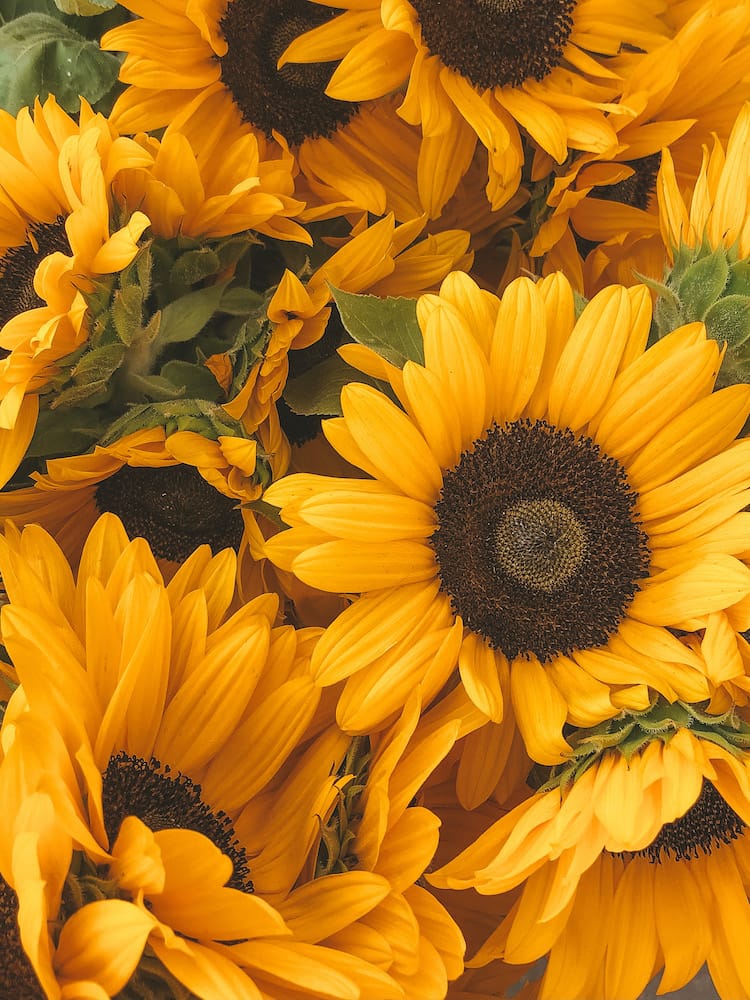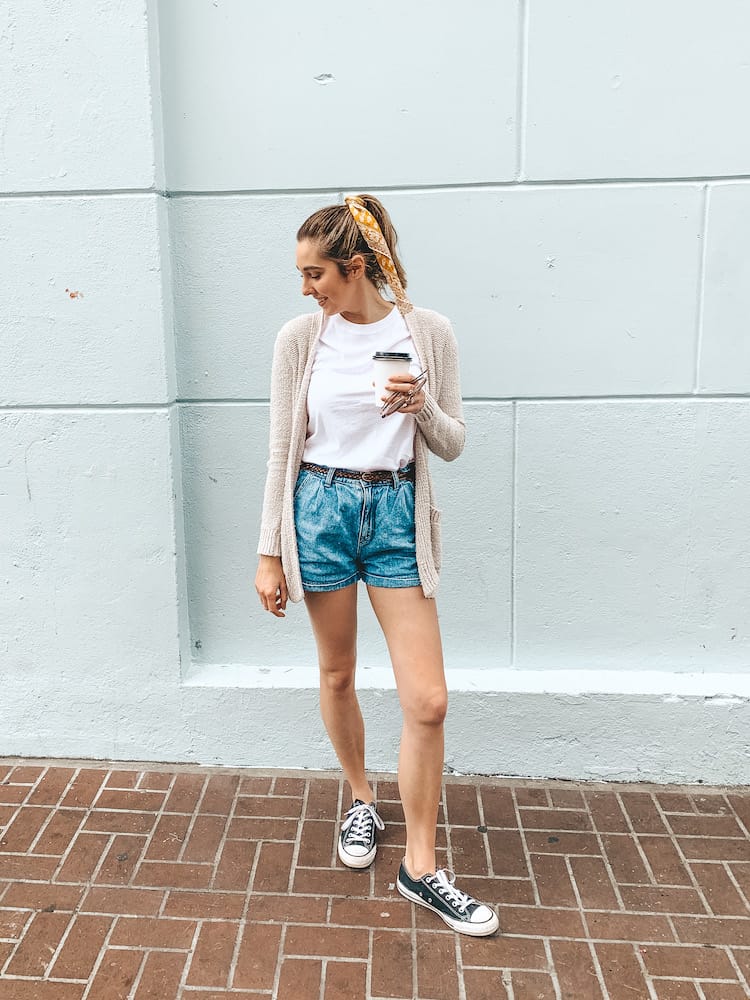 Coronado Central Beach
From Little Italy, hop in the car and drive across the Coronado Bridge to arrive a Coronado Island, just a short 15-minute drive away. Here, you'll find Coronado Central Beach, one of the cleanest and most beautiful beaches in San Diego!
Personally, Coronado Central Beach is my favorite beach in San Diego, and I prefer it to the "upbeat" (and often dirty) environment at Mission Beach and Pacific Beach. Coronado Central Beach is rarely busy, especially if you arrive by the early afternoon, and it's a great place to relax with a book for a few hours, or try paddleboarding, boogie boarding, or surfing in the waves. You can also rent a beach cruiser and bike along the beach, one of my favorite things to do on Coronado Island!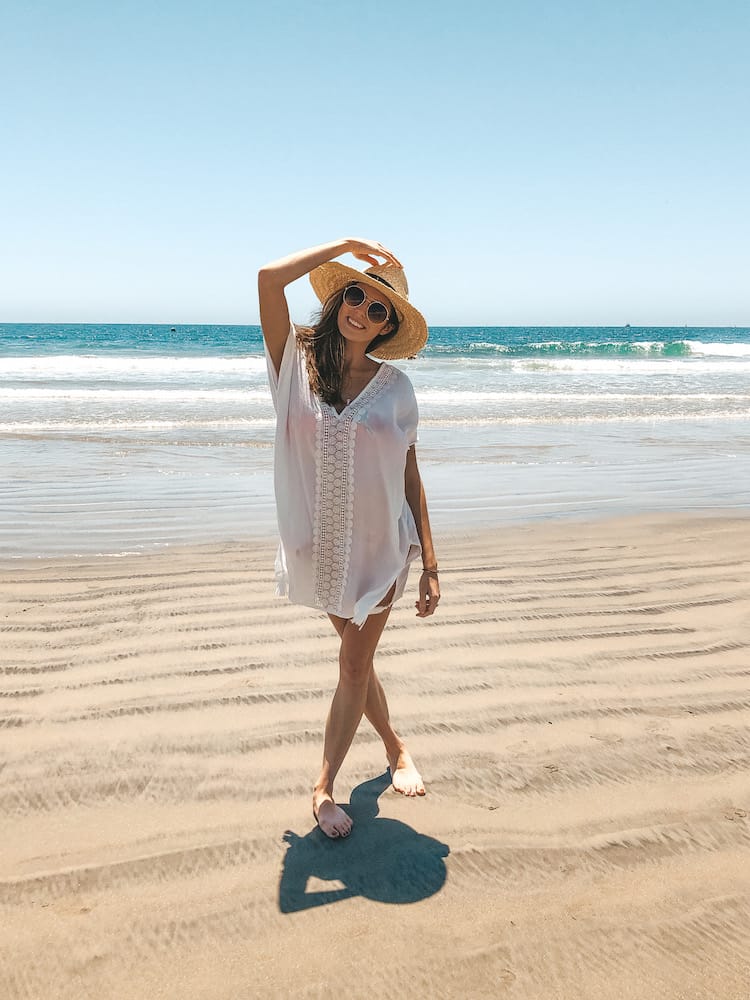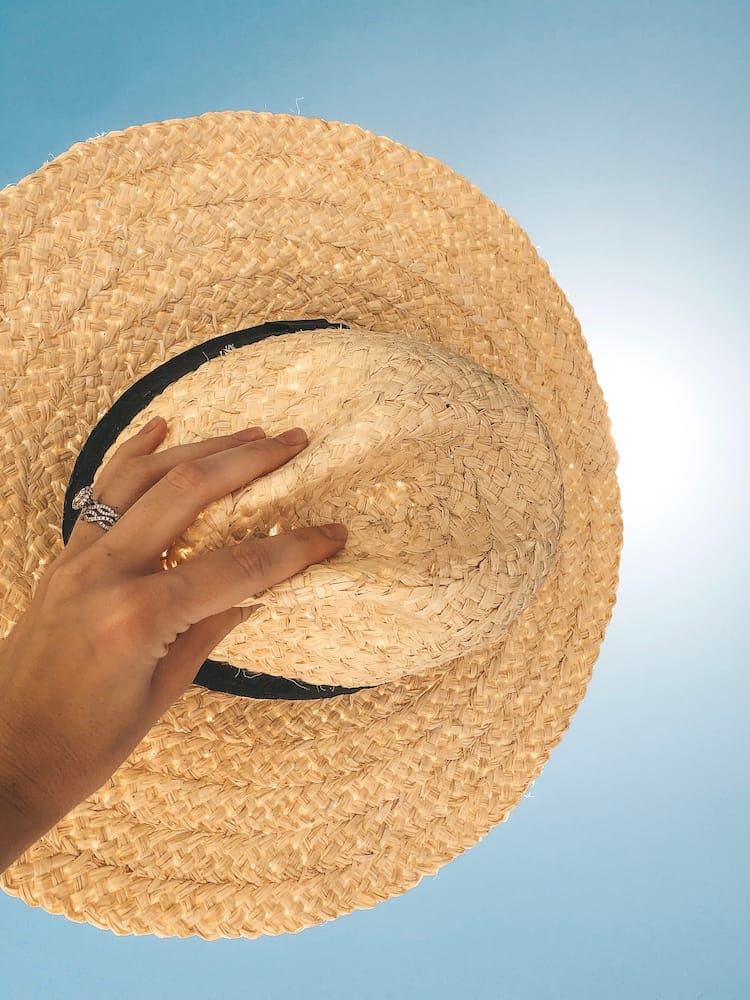 Hotel del Coronado
During your afternoon on Coronado Island, you can't miss the chance to visit the island's crown jewel: the legendary Hotel del Coronado. The hotel was built in 1888 and was designated as a National Historic Landmark in 1977. The Hotel del Coronado has hosted dozens of celebrities and political figures over the past century and continues to attract tourists worldwide.
Even if you don't stay in the Hotel del Coronado (it's pricey!), it is still fun to explore and peruse the shops around the lobby and enjoy the gorgeous beachfront views.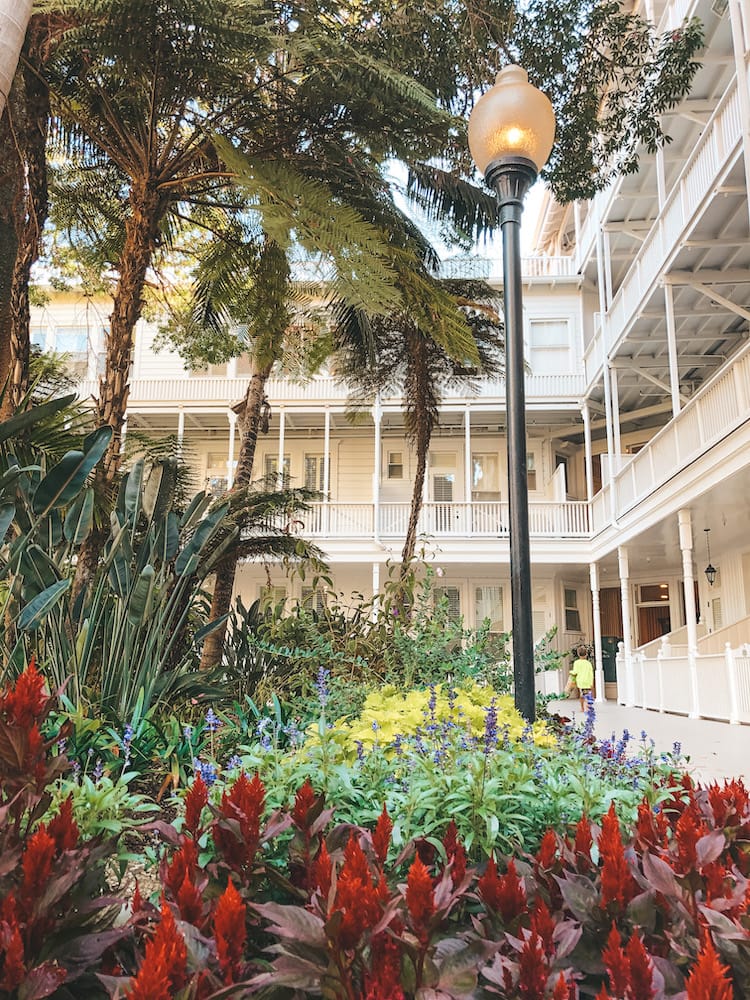 Orange Avenue
After exploring Hotel del Coronado and spending some time at the beach, take a stroll down Orange Avenue—Coronado Island's "main street." Here, you'll find tons of adorable boutiques selling clothing, home furnishings, and jewelry, local bookstores, and places to buy souvenirs.
While walking down Orange Street, stop by Bottega Italiana for delicious gelato! It's freshly made in-store, and they have tons of unique flavors.
Before you leave Coronado Island, I'd recommend enjoying a late lunch or early dinner at The Henry—an American restaurant that serves tasty salads, entrees, and more!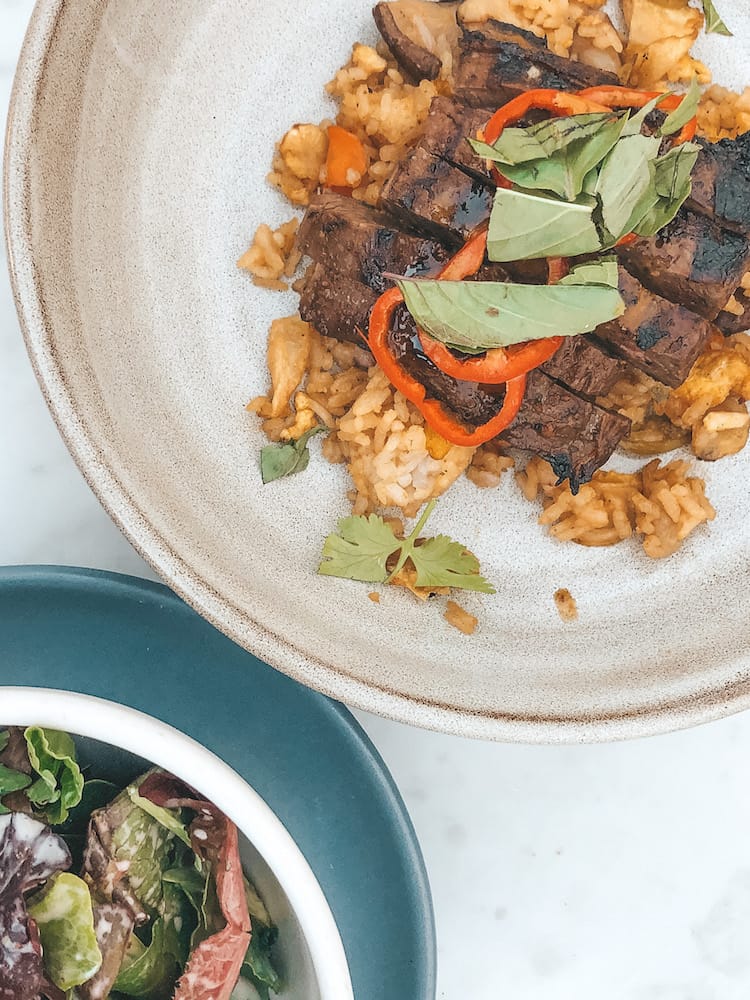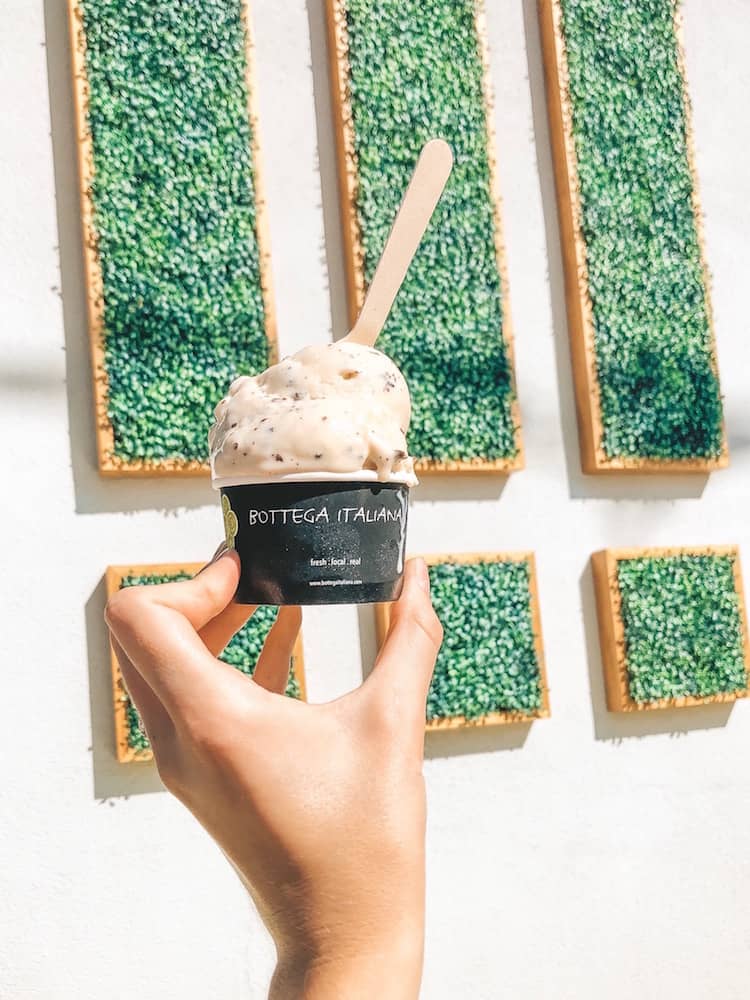 Gaslamp Quarter
After a relaxing day at the farmers market and beach, head back to your hotel to freshen up for a night in the Gaslamp Quarter. This lively neighborhood in Downtown San Diego is known for its vibrant nightlife, so it's a great place to grab a drink.
Depending on what type of venues you prefer, here are a few of the most popular (and unique!) places to get a drink in the Gaslamp Quarter:
Double Deuce: This country bar serves American barbecue and has a mechanical bull.
Fifth and Rose: This elegant cocktail bar in The Pendry San Diego Hotel is a great spot to unwind with a classic cocktail in hand!
Gaslamp Tavern: This casual spot serves up hand-crafted cocktails, local beers, and a laid-back environment where you can have a good time.
Ginger's: Ginger's is a sophisticated underground bar that specializes in cocktails with gin and vodka, especially the classic martini!
Sunday: Balboa Park & Seaport Village
Communal Coffee
Hopefully, you didn't stay out too late last night, because you'll need to get an early start this morning to see all the sites jammed into this fun-filled day!
Grab a coffee and a quick bite to eat at Communal Coffee, a local coffee shop in the North Park neighborhood in San Diego. They make all their syrups for their specialty lattes in-house and serve non-coffee drinks, like kombucha, chai tea, and matcha.
Communal Coffee also doubles as a flower shop, and their outdoor seating backs up to North Park Nursery, a plant nursery with tons of succulents. The coffee shop and plant nursery are both charming and "Instagrammable" spots to visit during your weekend in San Diego!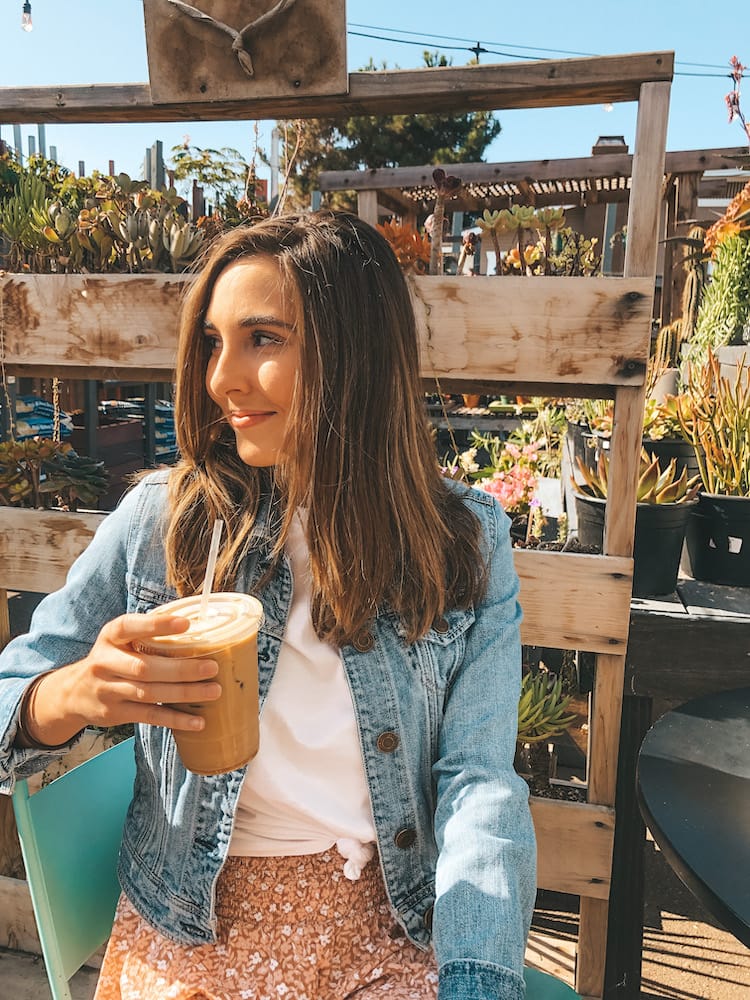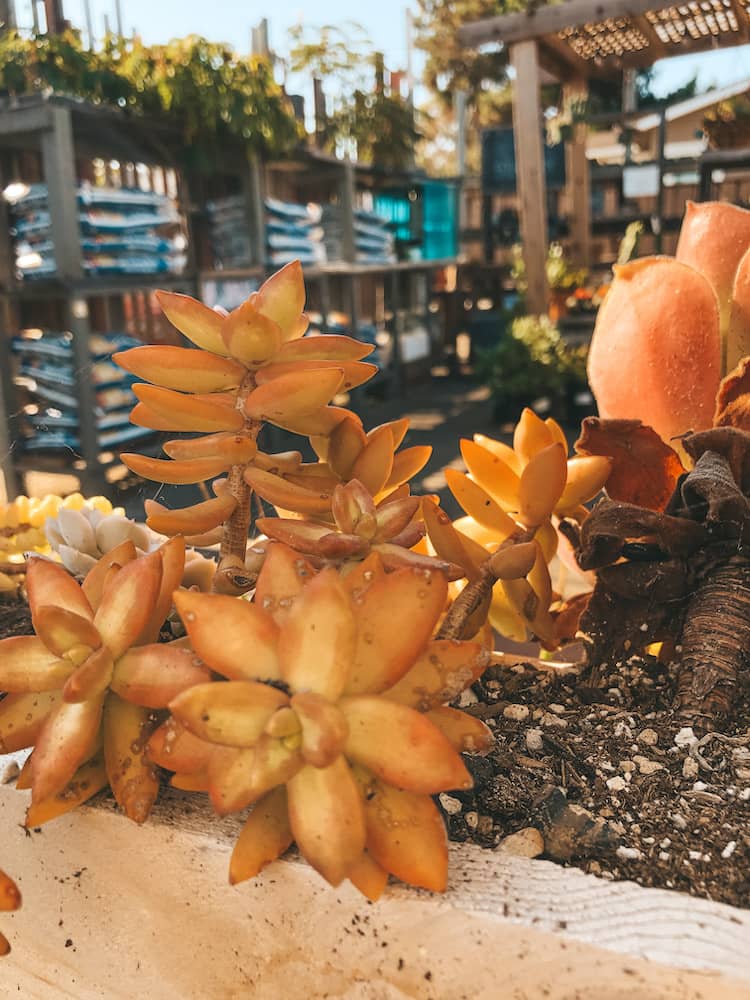 San Diego Zoo & Safari Park
My husband and I spent an entire day at the San Diego Zoo (like six hours!) and loved every second. The San Diego Zoo is clean, easy to navigate, and home to thousands of animals worldwide. The animals were very active when we visited (and seemed so happy!), which made our experience at the zoo so fun!
You may not spend an entire day at the San Diego Zoo like we did, but the zoo is a must-do attraction during your weekend in San Diego. It's one of the largest zoos in the country and is home to the most extensive collection of rare and endangered animals in the world.
Balboa Park
San Diego may be known for its pristine beaches, but Balboa Park rivals them in beauty! Balboa Park is a 1,200-acre park full of beautiful gardens, fascinating museums, Spanish-renaissance architecture, and free entertainment. It's a great place to walk, bike, or enjoy a picnic.
The San Diego Zoo is actually in Balboa Park, so you can begin exploring as soon as you leave the zoo. For this itinerary for a weekend in San Diego, I'd recommend visiting The Botanical Building and Lily Pond (pictured below) and one of the following popular locations, so you don't run out of time for the rest of the day's activities!
The Museum of Man and the California Tower
The Japanese Friendship Garden
San Diego Natural History Museum
The San Diego Air & Space Museum
USS Midway Museum
Did you know that San Diego has a rich military history? During your weekend in San Diego, you can tour over 60 unique exhibits and see tons of military aircraft on the USS Midway—the longest-serving U.S. aircraft carrier during the 20th century.
If you're interested in war history or American history like me, I'd recommend spending some time at the USS Midway Museum. However, if history isn't really your thing, I would skip the USS Midway to feel less rushed on this already busy day.
Seaport Village
After you finish exploring the USS Midway Museum, you can walk to the iconic Seaport Village, where you'll be able to soak up the waterfront views during sunset.
I highly recommend stopping at the San Pasqual Wine Tasting Room in Seaport Village to enjoy a glass of local California wine. My husband and I visit this tasting room every time we spend a weekend in San Diego, and we love the laid-back atmosphere! Unless you're starving, it's better to hold off on dinner. While Seaport Village is a great place to walk around or shop for souvenirs, the restaurants can be pricey.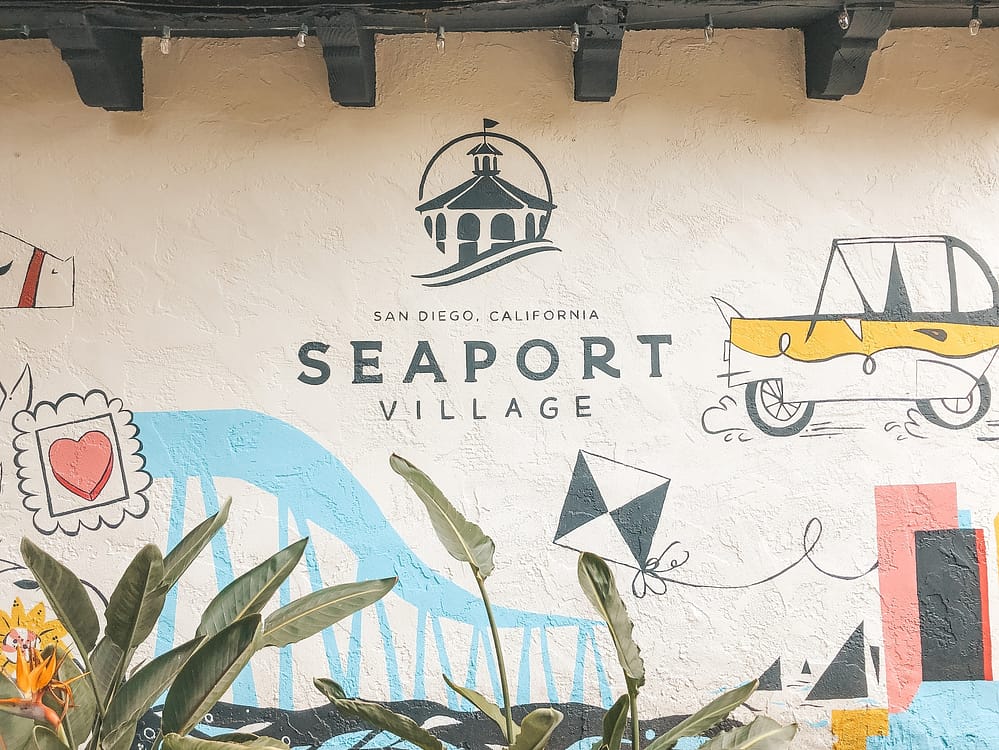 Little Italy
After a busy day of exploring, head back to Little Italy (where you visited the farmers' market) for dinner! There are tons of fun things to do in Little Italy, like visiting the Piazza Della Famiglia, dining at an authentic Italian restaurant, or grabbing a drink.
Choose a restaurant from this list of popular places to eat in Little Italy:
Barbusa
Bencotto
Filippi's Pizza Grotto Little Italy
I also highly recommend grabbing a drink at Wolfie's Carousel Bar in Little Italy. This bar opened in August 2021 and features a vintage carousel that's been converted into a bar where you can sit to enjoy a drink. The "carousel" even spins!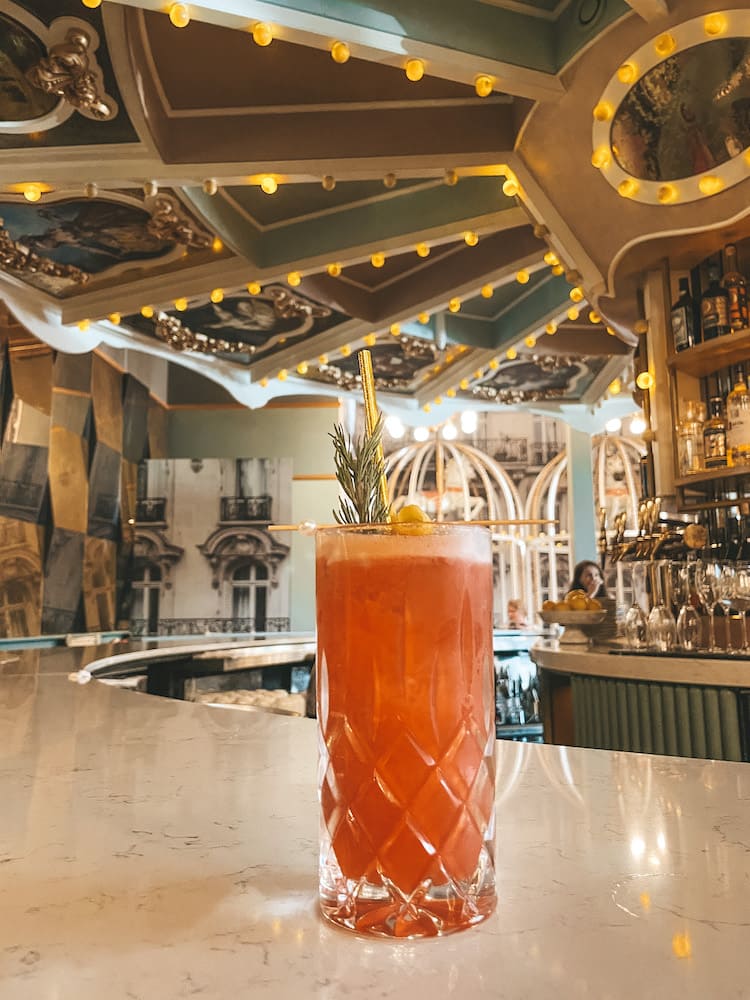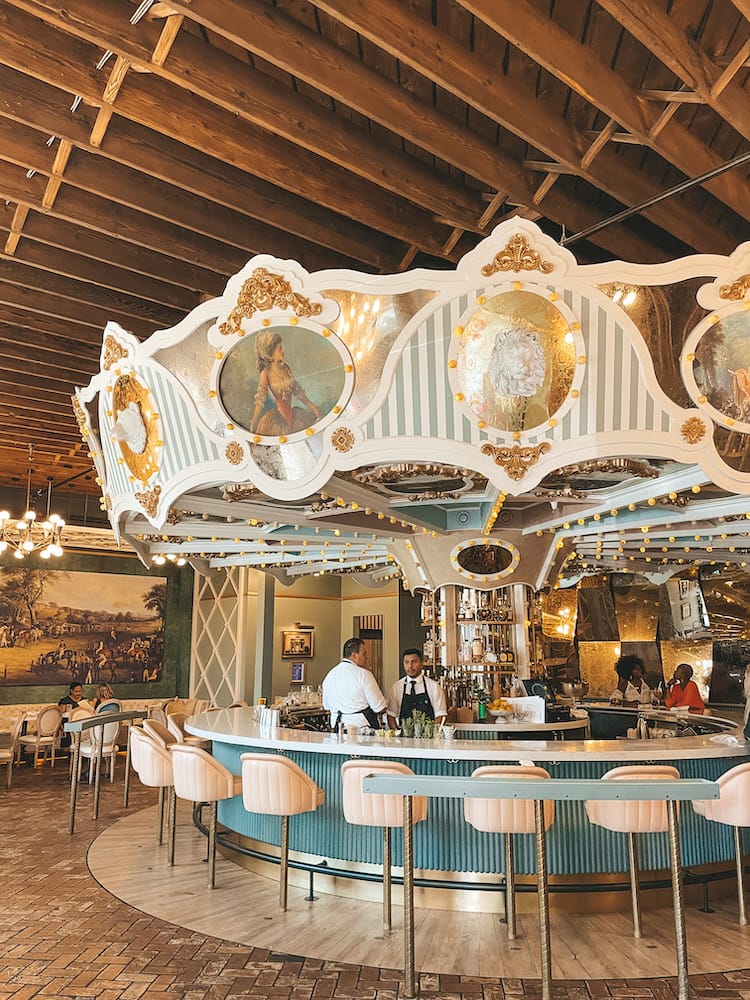 Monday: Point Loma & La Jolla
Better Buzz Coffee
Start the last morning of your weekend in San Diego with a local favorite, Better Buzz Coffee.
Better Buzz is a small coffee chain & roastery in Southern California with a trendy, modern atmosphere. They have several locations across San Diego, each either its own distinct theming and flair so that you can choose the closest location to your hotel.
If it's your first time at Better Buzz, you have to order The Best Drink Ever, the shop's most popular drink. Along with delicious, locally-roasted coffee, Better Buzz serves awesome acai bowls, pastries, and other tasty breakfast items to kickstart your day!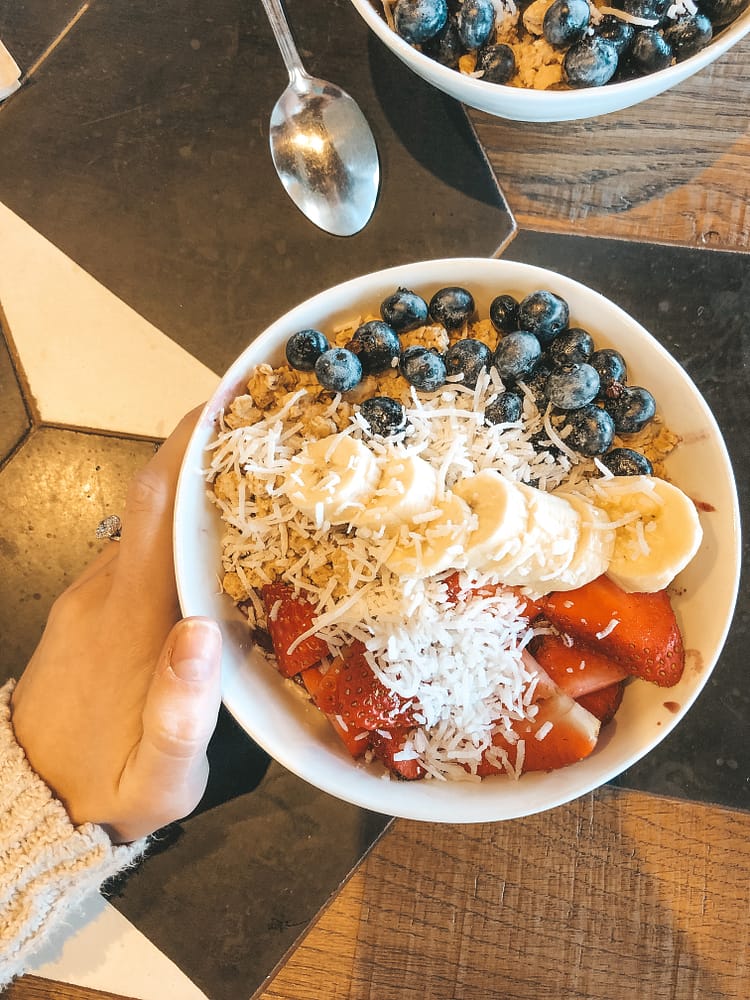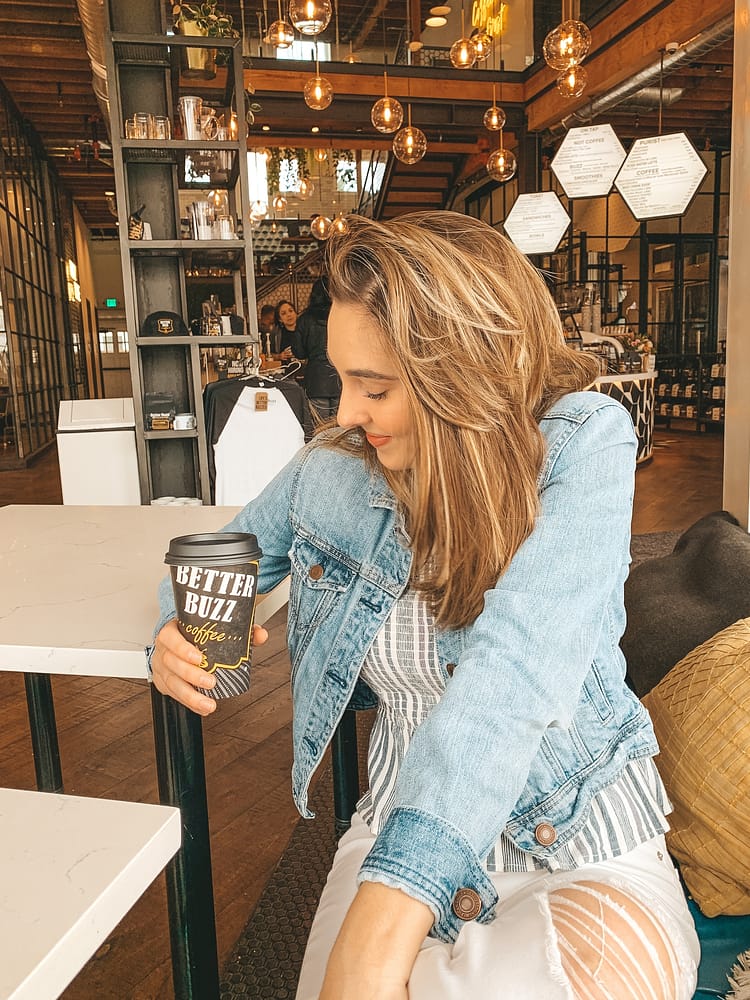 La Jolla Shores Beach
If you're still craving some beach time, the clean and well-maintained La Jolla Shores Beach is a great place to relax for a few hours. However, unlike the peaceful beaches on Coronado Island, the beaches in La Jolla are much more popular for watersports.
La Jolla Shores Beach is a great spot for surfing, boogie boarding, and sea kayaking. The marine life attracted to the artificial reefs in the La Jolla Underwater Park Ecological Reserve makes this beach an excellent location for snorkeling or scuba diving. If you'd like some rental equipment, La Jolla Kayak and San Diego Bike and Kayak Tours are two excellent options.
La Jolla Cove
La Jolla Cove is my favorite spot to visit in La Jolla during a weekend in San Diego. The rocky coastline is gorgeous, the caves are fun to explore, and it is an excellent vantage point to view the sea lions who enjoy hanging out there! Though it doesn't offer much in terms of a beach, this spot is worth visiting for the views. It's also an excellent location for snorkeling beginners and swimming in calm waters.
Pro Tip: Before you visit La Jolla Cove, grab some natural gelato from Bobboi Gelato to bring with you to enjoy on the beach! You can also read more about the best things to do in La Jolla on this day trip guide.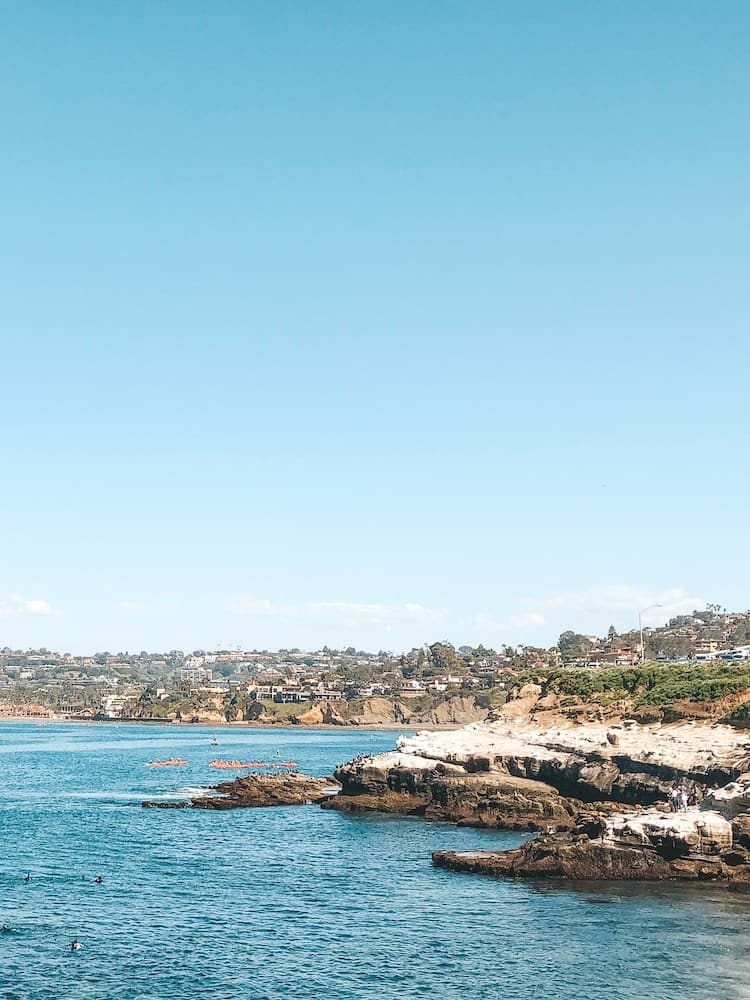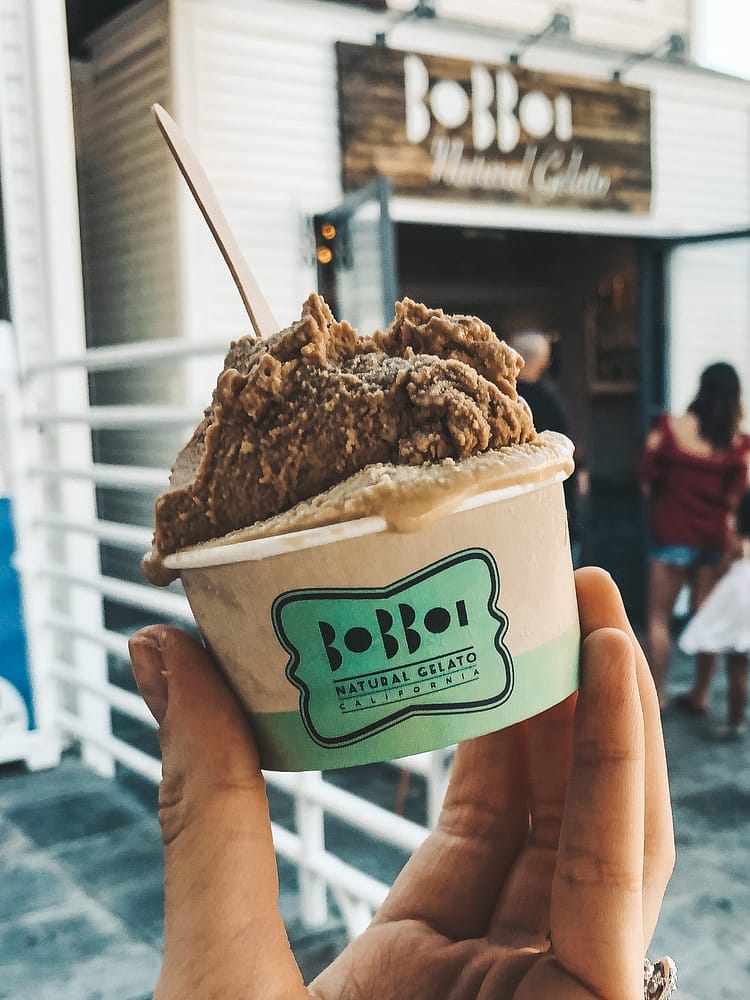 Liberty Station
Head to Liberty Station in Point Loma after returning to your hotel to freshen up after a day at the beach. Liberty Station used to be a Naval Training Center in San Diego, but in 2000, the grounds were repurposed into an excellent spot for shopping, dining, and recreation!
At Liberty Station, you can explore the 30 independently-run food stalls at Liberty Public Market, visit the Arts District to purchase handmade products from jewelers, sculptors, and painters, or take a walk along the waterfront. If you're still craving Italian food after last night in Little Italy, I'd recommend getting dinner at Officine Buona Forchetta, my favorite spot to eat in Liberty Station during a weekend in San Diego!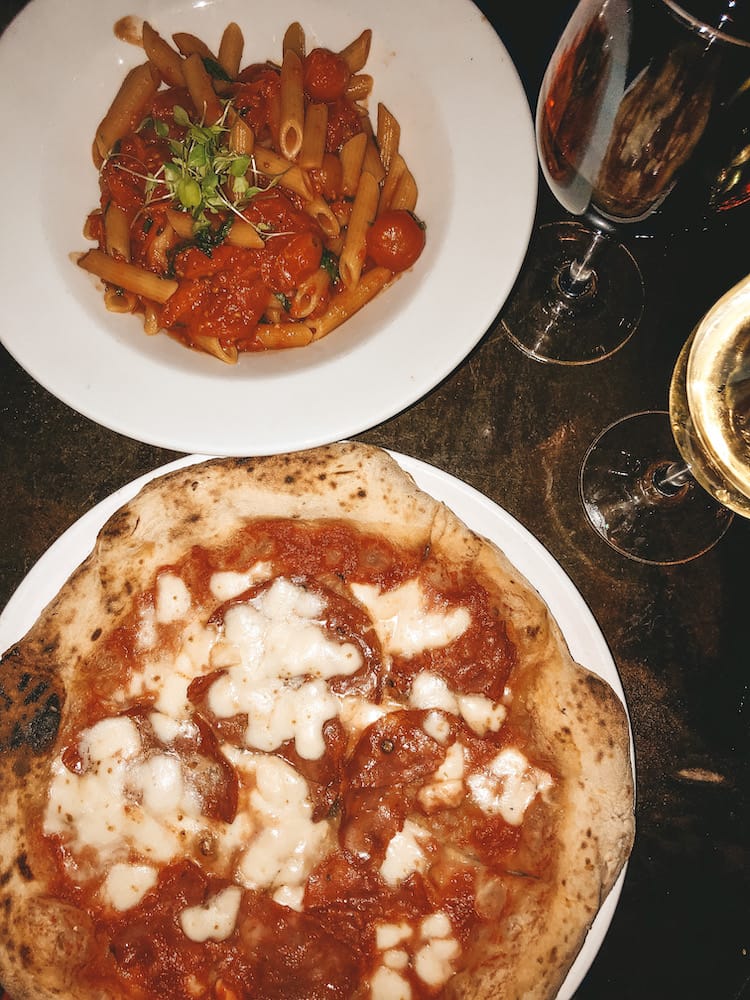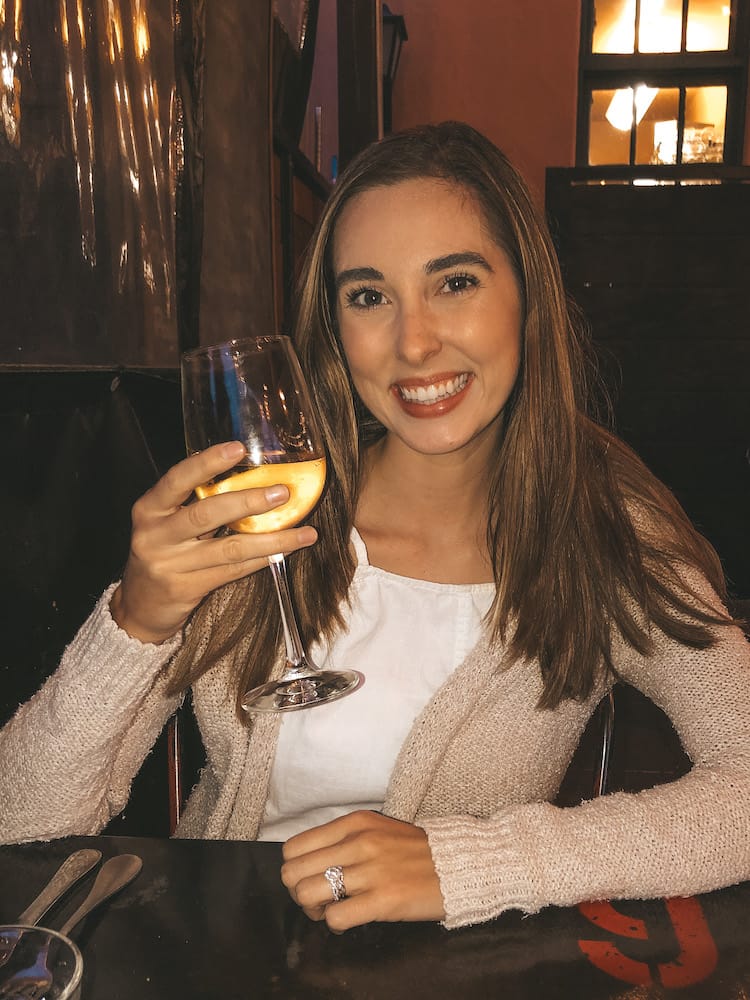 Sunset Cliffs Natural Park
To end your weekend in San Diego, head to Sunset Cliffs Natural Park for a spectacular vantage point of the ocean and a great place to watch the sunset.
If you have some free time before it's dark, head to the Cabrillo National Monument—a statue of Juan Rodriguez Cabrillo, the first European explorer to explore the coast of California. Since this monument is located at the tip of the Point Loma peninsula, you will be able to soak in sweeping views of the Pacific Ocean, the Point Loma naval base, Downtown San Diego, Coronado Island, and even the mountains of Tijuana, Mexico.
If you're in a rush to get home, you can fly out tonight, or you can spend one more night in San Diego and leave early the following day—whatever works best for you!
Other Popular Things to Do in San Diego
Even though a three-day weekend in San Diego is the perfect amount of time to see the city's highlights, you may want to extend your stay a few extra days to squeeze in the following activities:
Visit Belmont Park to take a ride on the Giant Dipper and enjoy the lively atmosphere at Mission Beach and Pacific Beach.
Hike the rugged, untouched terrain at Torrey Pines State Natural Reserve.
See the restored shops and houses, like the Whaley House and Casa de Estudillo, in the historic and cultural hub of Old Town San Diego.
Watch the San Diego Padres play a baseball game at Petco Park.
Say hello to the dolphins, sea lions, sea turtles, and other marine life at SeaWorld San Diego.
Where to Stay for Your Weekend in San Diego
During your weekend in San Diego, consider one of the following hotel options:
Tips for Your Weekend in San Diego
If you're not driving, it's important to rent a car for your weekend in San Diego. Since the city is pretty spread out, you'll need a car to easily access all the things on this itinerary.
If you're planning to visit lots of amusement parks and museums during your weekend in San Diego, consider purchasing the Go City San Diego Pass. You pay for your all-inclusive pass upfront, then can enjoy free admission to top-rated attractions, like the USS Midway Aircraft Carrier Museum, the San Diego Zoo, SeaWorld, the San Diego Natural History Museum, and more. I'd highly recommend this pass, especially for a city that has so much to do, like San Diego!
The weather in San Diego is absolutely perfect from March – November. If you want to plan your weekend in San Diego around the summer tourists, avoid visiting during the months of June, July, and August.
Even if you're visiting in the warm summer months, pack a light sweater or jacket. The evenings can get chilly due to the breezes coming off the ocean.
Enjoy Your Weekend in San Diego!
It's easy to see why San Diego is considered one of the most popular cities in California. The beautiful beaches, sunny weather, interesting museums, and other fun activities make this Southern California location hard to beat!
I hope this travel guide helps you plan a fantastic weekend in San Diego. Which of these activities would be at the top of your weekend itinerary?
Disclosure: Some of the links in this post about "The Perfect 3-Day Weekend in San Diego" are affiliate links, meaning, at no additional cost to you, I will earn a commission if you click through and make a purchase. This helps me keep free content on my website, like this post about "The Perfect 3-Day Weekend in San Diego."
Save This Itinerary for a 3-Day Weekend in San Diego for Your Trip!
Did you enjoy this post about how to spend a 3-day weekend in San Diego? You might also love these other Travel by Brit blog posts about California!