Boston, Massachusetts, is an incredible city with so much to see, do, and discover. And although Boston is the most well-known city in New England for good reason—you'll totally miss out if you don't adventure outside the city at least once during your visit!
New England has hundreds of charming beach towns, rustic forest getaways, and small historic cities just outside of Boston that offer the perfect opportunities to escape the big, bustling city on a jam-packed day trip. In fact, there are tons of spectacular East Coast vacation spots you can reach right from Boston!
Keep reading to discover some of the best day trips from Boston for every type of traveler, so you can experience all the best that New England has to offer during your vacation!
1. Newport, Rhode Island
Distance from Boston: 71 miles
Where to Stay: Marriott Newport
One of the best day trips from Boston is the quaint seaside town of Newport, Rhode Island. It's one of the most romantic destinations in the USA for its quaint hotels, luxury mansions, and beautiful scenery. It's about a 90-minute drive from Boston, or you can take a Peter Pan bus if you don't have a car.
Newport is located on Aquidneck Island and is home to breathtaking sea cliffs on all sides. One of the best things to do in Newport is a stroll along the Cliff Walk. The 3.5-mile walk is a great way to take in the nature of the area and also see some of the famous Newport Mansions. You can start your walk at The Breakers, which also has tours available throughout the year.
Summer is peak season in Newport because of the variety of water-based activities available. Sailing is a common hobby, and boats line the water almost everywhere you look, especially near Long Wharf and Bowen's Wharf, two great places to explore. The fall foliage in the area is lovely as well.
CRU Café on Bellevue Avenue has delicious, locally-sourced food at the heart of their menu. The blueberry stuffed french toast is worth the drive to Newport itself! However, since you're in New England, seafood is king. The Black Pearl, located on Bannister's Wharf, has beautiful harbor views and fresh-caught seafood on the menu. Be sure to call ahead for reservations. The Mooring Seafood Kitchen is another excellent seafood restaurant new Bowen's Wharf!
If you have time to extend your time in Newport, stay at the Marriott Newport, located downtown near Bowen's Wharf. It offers the perfect place to explore more of Newport's nature, history, and great restaurants!
Recommended by Pam from The Directionally Challenged Traveler
Read More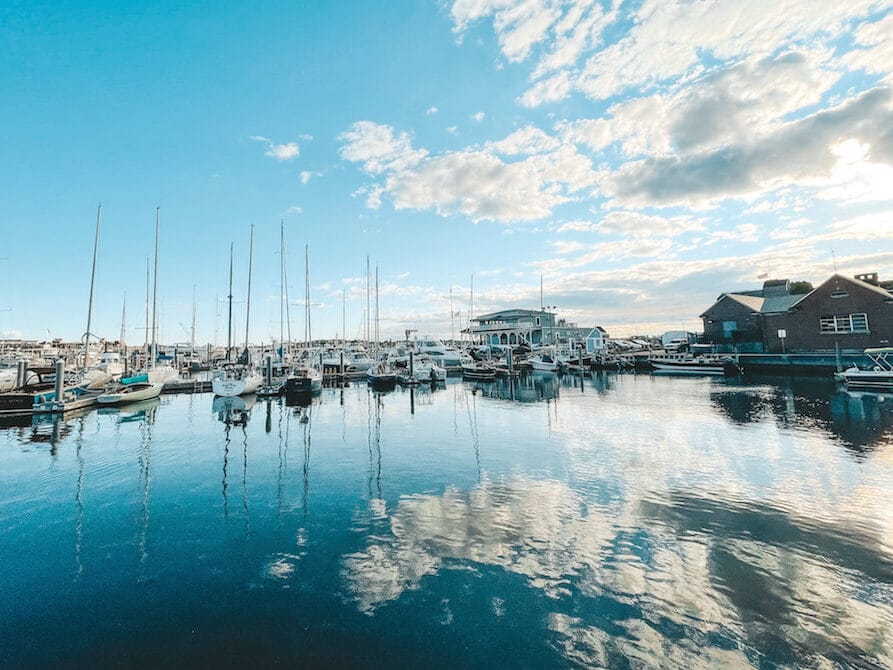 2. Portland, Maine
Distance from Boston: 112 miles
Where to Stay: Westen Portland Harborview
It is hard to get more New England than Boston, but somehow Portland, Maine accomplishes the feat. For one of the best day trips from Boston, drive north for just about 2 hours to arrive in one of the most picturesque cities in New England. If you prefer not to drive, it's easy to take a bus from Boston to Portland with tickets for less than $10.
Summer is peak tourist season, but for good reason! Temperatures don't get too hot, and it's ideal weather to explore the waterfront and enjoy a fresh lobster roll at Bite Into Maine. Duckfat offers poutine with duck gravy plus decadent milkshakes sure to impress if you prefer heartier fare.
Start your day at the Portland Head Light for iconic lighthouse photographs and a walk through its accompanying museum. Then head downtown to the surprisingly well-stocked Portland Museum of Art, where Warhol and Renoir's pieces hang alongside local Maine artists. Then finish the day shopping and exploring Old Port, a bustling neighborhood with boutiques and bars nestled between cobblestone streets and wharf warehouses.
And if your day trip turns into an overnight, the Westin Portland Harborview is an excellent choice to stay in the heart of the city. Plus, it has a rooftop bar, Top of the East, with killer views. No matter how long you stay, Portland is an ideal destination within easy reach of Boston.
Recommended by Mary from Wanderu
Read More
3. Plymouth, Massachusetts
Distance from Boston: 41 miles
Where to Stay: Holiday Inn Express – Plymouth, an IHG Hotel
Endearingly known as "America's Hometown," Plymouth, Massachusetts, is one of the best day trips from Boston for those who just can't get enough history!
While you're in Plymouth, don't miss the chance to visit the Plimoth Patuxet Museums, consisting of four main attractions: the Historic Patuxet, English Village, Mayflower II, and the Plimoth Grist Mill. These sites will transport you back in time to when the Pilgrims first arrived in America, and you can learn tons of fascinating information about life in America during the 1600s.
You can also visit the Howland House, the oldest standing home that the Pilgrims actually lived in, and of course, you have to visit the famous (or, should I say, infamous) Plymouth Rock!
If you're looking for a bite to eat, stop at Mamma Mia's on the Plymouth Waterfront for beautiful views of the harbor. You can also go wine tasting at Plymouth Bay Winery to sample some local wines.
Read More
4. North Conway, New Hampshire
Distance from Boston: 140 miles
Where to Stay: White Mountain Hotel and Resort
North Conway is one of New England's most beloved mountain towns and the perfect remote escape from busy Boston life. One of the biggest calling cards of the area is the Kancamagus Highway, a spectacular scenic byway running from North Conway to Lincoln. During autumn, "The Kanc" bursts with vibrant foliage from the surrounding White Mountain National Forest, attracting leaf peepers near and far. Unsurprisingly, it's considered one of the top places to see fall foliage in the United States, offering spectacular vistas such as the Sugar Hill Overlook. In fact, the White Mountains are one of the best places to go on a fall foliage weekend trip in New Hampshire.
While autumn draws a crowd, winter in New Hampshire is an excellent alternative for those seeking the quiet serenity of a snow-veiled Kanc. During this time, the White Mountain National Forest is a snow lover's paradise, offering visitors a chance to hit the slopes or take an invigorating winter hike at Franconia Notch State Park in neighboring Lincoln. In fact, the gorgeous snowy scenery makes North Conway one of the most romantic winter getaways in New England.
Another area favorite is the Conway Scenic Railroad. Here, travelers can experience a taste of history by riding in a vintage railroad car from the 1874-Victorian-style station through the New Hampshire mountains. Passengers can choose from three popular excursions for an unforgettable scenic journey.
When it comes time to toast up with some belly-warming food, visitors can enjoy the cozy pub atmosphere and hearty dishes at May Kelly's Cottage. Travelers will also relish a stay with a view at White Mountain Hotel and Resort. Alternatively, families can enjoy a fun stay at Adventure Suites, a theme hotel offering a one-of-a-kind lodging experience!
Recommended by Elena from The Carry-On Chronicles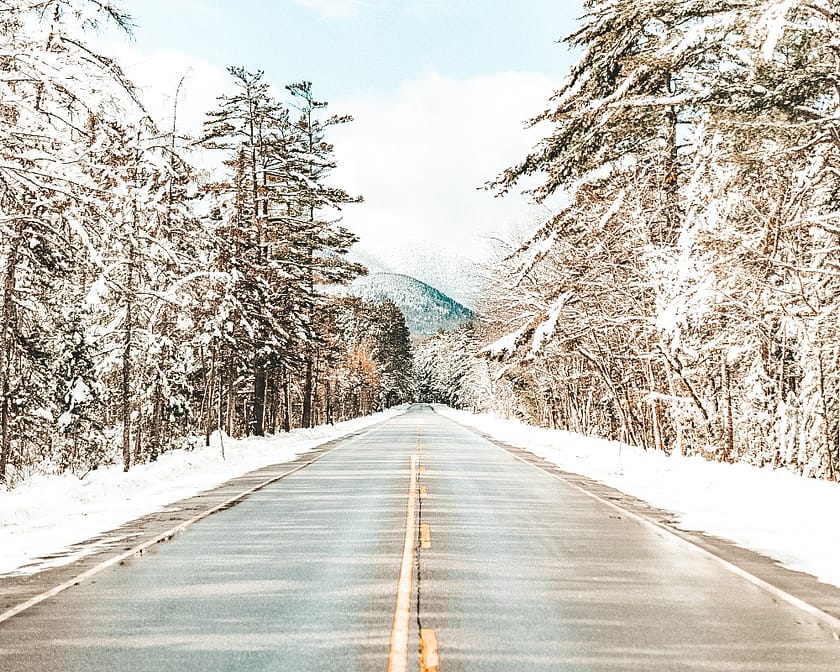 5. Cape Cod, Massachusetts
Distance from Boston: 70 miles
Where to Stay: Chapter House
For those looking to escape the hustle and bustle of the city and enjoy a day of relaxation, sun, and sand, look no further than Cape Cod, with over 550 miles of coastline, for one of the best day trips from Boston! Start your day in Cape Cod with a visit to Heritage Museums and Gardens in Sandwich, where you can stroll through colorful gardens and view antique cars on display.
Next, head to one of the best beaches on the east coast. The options along the National Seashore are plentiful, with some iconic beaches like Marconi Beach or Coast Guard Beach. The Nauset Lighthouse is another site to see when visiting Cape Cod and is only about a mile from Coast Guard Beach.
The extra hour-long drive to Provincetown is well worth it if you have the time! In Provincetown, you can take a stroll on Commercial Street for shopping, go to the top of the Pilgrim Monument for incredible views, or go on an off-road adventure with a dunes tour. If you're visiting Cape Cod with kids, you can check out the Cape Cod Aquarium or go mini-golfing at Pirate's Cove.
If you are looking for a tasty meal after a long day of exploring, head over to Victor's P Town, where you can enjoy some fresh seafood, a wide selection of salads, and some classic American dishes. For the best weather, you will want to visit in June through August.
Recommended by Melissa from Navigation Junkie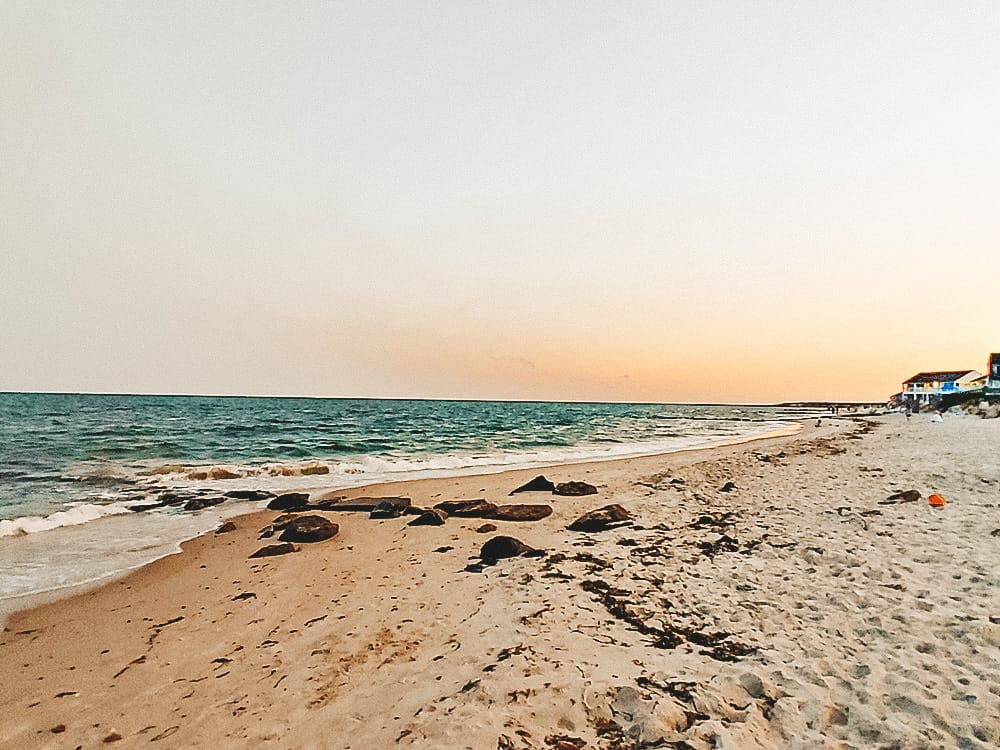 6. Northampton, Massachusetts
Distance from Boston: 104 miles
Where to Stay: Fairfield Inn & Suites by Marriott Springfield Northampton/Amherst
One of the best day trips from Boston you can take is to what is considered the "other side of Massachusetts." There are a lot of fun things to do in Western Massachusetts. It is sprinkled with many cute towns with museums, galleries, gardens, and great restaurants.
Northampton is one such town. One top attraction is the Smith College Museum of Art. It is widely recognized as one of the leading academic museums in the country. The Lyman Plant House and Conservatory is another popular place to visit. Its main greenhouses date back to 1895, and the greenhouse houses 3,000 species of plants.
Northampton also has a lovely downtown area that is great for walking, shopping, and dining. Make sure to stop into The Dirty Truth. This fun beer hall has excellent drinks and delicious food!
Amherst is another cute town in Western Massachusetts. It's home to the Emily Dickinson Museum, the birthplace of the famous poet that offers guided tours and exhibits to explore. If you're traveling with kids, you should visit Atkins Farms. They are known for their cider donuts. Downtown Amherst itself is also very nice and has some great architecture.
Recommended by Vicky from Buddy The Traveling Monkey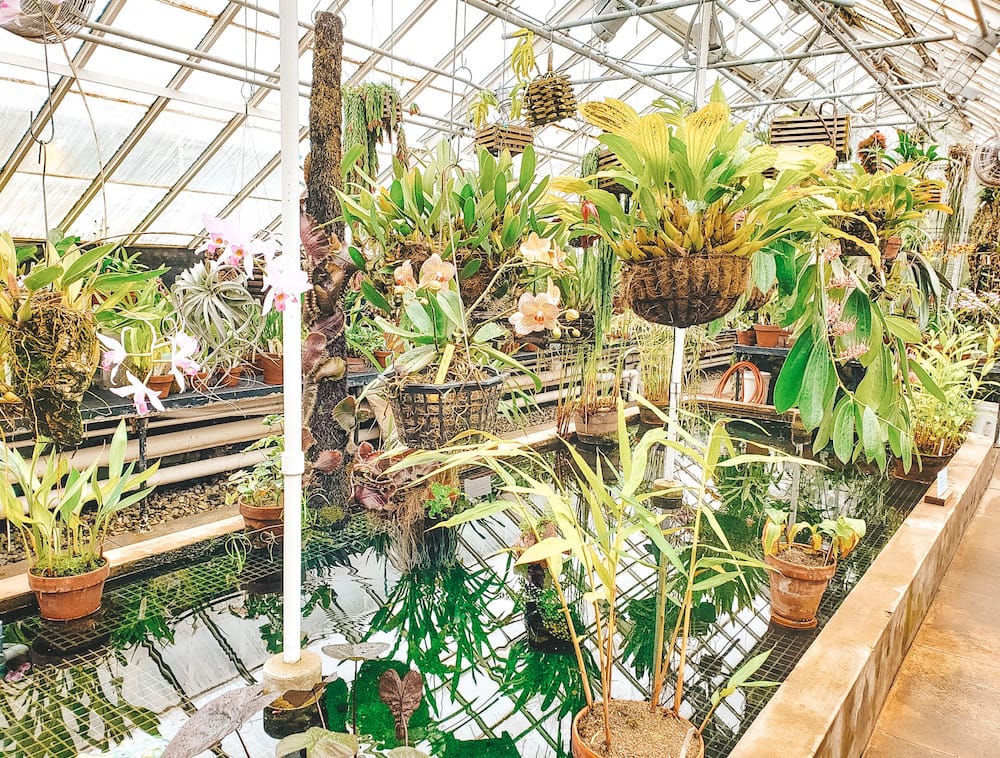 7. Portsmouth, New Hampshire
Distance from Boston: 62 miles
Where to Stay: The Hotel Portsmouth
Portsmouth, New Hampshire, is one of the most overlooked hidden gems on New England's historic coast! This charming city offers plenty to do, but it's all very manageable in a short amount of time—making Portsmouth one of the best day trips from Boston!
If you miss everything else in Portsmouth, you absolutely have to visit the Strawberry Banke Museum. This museum is situated in what used to be the Puddle Dock neighborhood. Now, it's a collection of homes, gardens, neighborhood stores, and taverns converted into an interactive museum that spans 300 years of history. It's truly incredible—you could spend hours here!
If you have time, you should also visit the beautiful gardens in Prescott Park and explore the quaint shops, boutiques, and local restaurants in Market Square. While you're here, you'll also see the picturesque North Church of Portsmouth.
When you're hungry, stop at the Thirsty Moose Taproom for a local brew or the Flatbread Company for a delicious pizza with locally-sourced ingredients.
Read More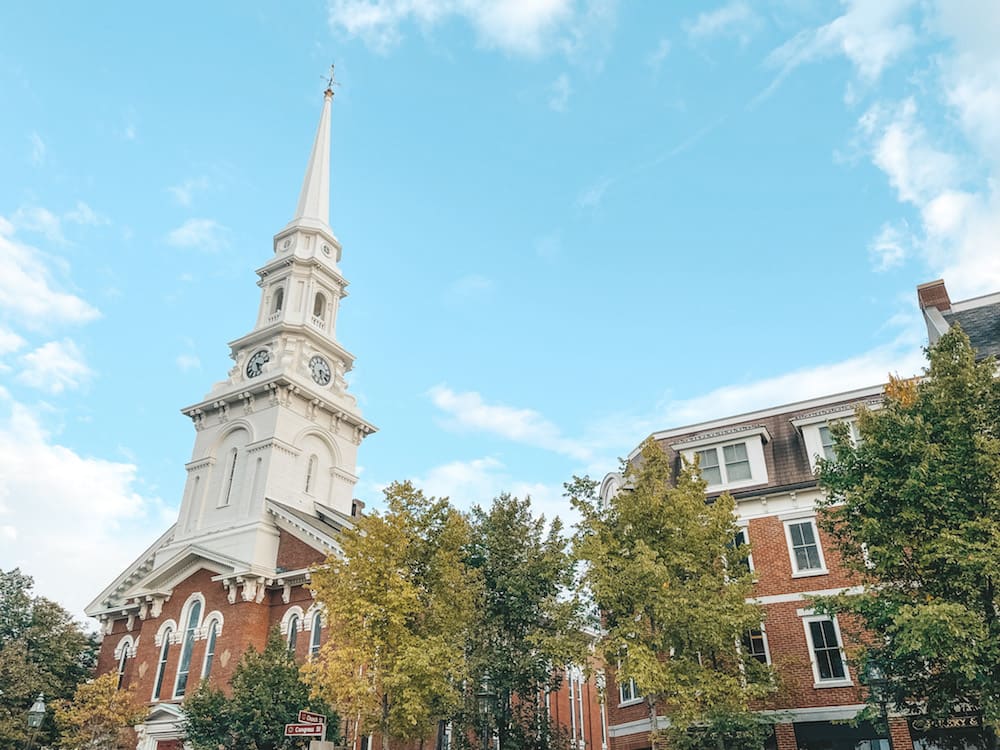 8. Sandwich, New Hampshire
Distance from Boston: 118 miles
Where to Stay: Center Harbor Inn
For a four-season retreat from Boston, escape to Sandwich, New Hampshire, for one of the best day trips from Boston. You can enjoy a charming New England village and hike the Mount Morgan & Mount Percival Loop Trail.
Once you arrive at the trailhead for the 5.2-mile Mount Morgan & Mount Percival hike, climb clockwise to Mount Morgan and then crossover to Mount Percival. The first two miles of the hike include a steady incline with giant boulders, fallen tree limbs, and wildflowers. At the summit, you will be able to see breathtaking views of Lake Winnipesaukee ringed by alpine forests. This is a great place to stop and enjoy a picnic! For the second part of the hike, you must cross the rugged ridge to arrive at the peak of Mount Percival before climbing back down.
When you're finished with your hike, Sandwich offers visitors plenty to do, including other outdoor activities like biking and cross-country skiing. You can also explore historic galleries, bookstores, and antique shops, like the Sandwich Historical Society and Hill Country Books. If you're looking for somewhere to eat, look no further than Foothills Café & Curio in Sandwich for small bites, artisanal ice cream, and coffee in a cozy country setting.
You can extend your stay at the luxury Center Harbor Inn just outside of Sandwich in Center Harbor for close access to Lake Winnipesaukee!
Recommended by Terri from Female Solo Trek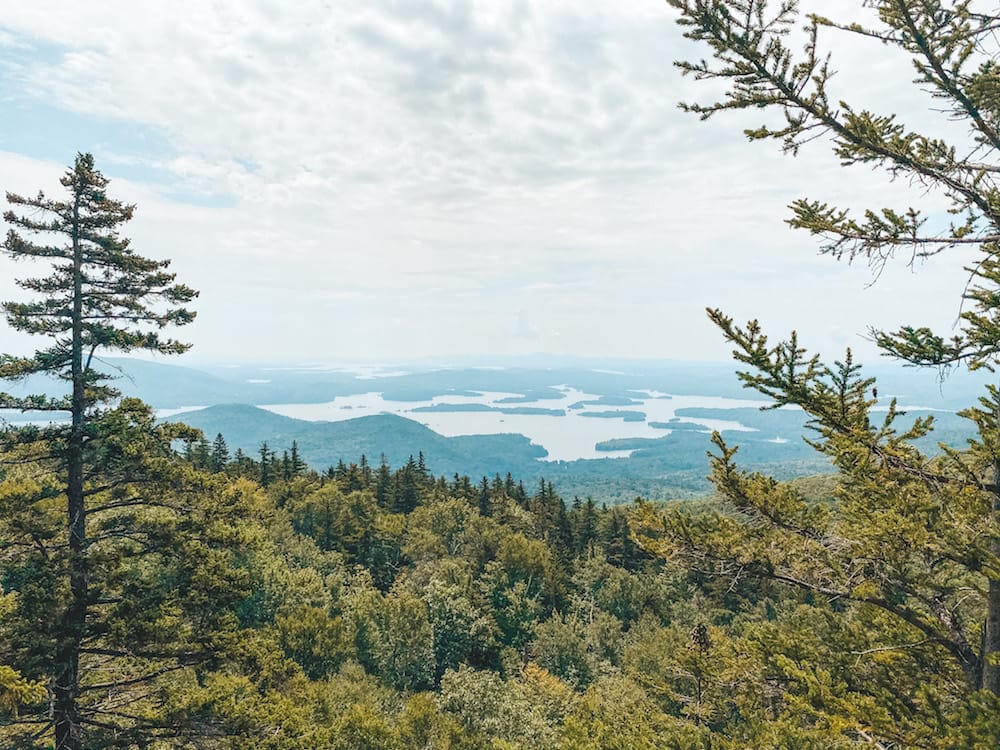 9. Salem, Massachusetts
Distance from Boston: 20 miles
Where to Stay: Daniel's House Bed and Breakfast
Salem, Massachusetts, is best known as the site of the Salem Witch Trials of 1692, when locals were accused of witchcraft that resulted in the tragic death of 19 people. Since then, the town has become a popular setting for books and movies, like Hocus Pocus, and many of the popular tourist spots are connected to the town's witchcraft history.
The best time to visit Salem is in October when the Halloween festivities are in full swing. Downtown Salem explodes with decorations and visitors and becomes extremely colorful as the leaves change.
During your time in Salem, some of the best things to do in Salem include taking a photo at The Witch House at Salem and visiting the Salem Witch Museum and Salem Witch Trials Memorial to learn about and pay your respects to the victims of the witch trials in the 1600s. Additionally, a Guided Nighttime Tour is a great way to learn about the town's history and see famous sites.
When you're hungry, visit Turner's Seafood for a taste of New England. The long-standing restaurant boasts of freshly caught seafood, and the quality of the catch shines through with each dish.
For those who want to extend their day trip from Boston, you'd love your experience at The Daniels House Bed and Breakfast, a historic building built in 1693 that has been serving travelers since 1963.
Recommended by Bernadette from Book Retreats
10. Nantucket, Massachusetts
Distance from Boston: 100 miles
Where to Stay: Jared Coffin House
The small island of Nantucket is certainly one of the best day trips from Boston. The drive from Boston to Nantucket involves a short ferry ride from Hyannis. This tiny island, 16 miles off the coast of Cape Cod, offers a picturesque setting for a fun day trip from Boston.
As with many beach communities, from Memorial Day to Labor Day, the island bustles with tourists. Early May and mid-September may be best if you prefer a quieter visit.
Consider leaving your car in Hyannis as Nantucket is very small and walkable. Stroll around the quaint shops on Water Street, visit the Whaling Museum, or spend the day at Cisco Beach.
For nature lovers, there's Coskata-Coatue Wildlife Refuge with miles of trails and coastline to view the local critters like deer, shorebirds, seals, and horseshoe crabs. Make sure you check out the Great Point Lighthouse for some beautiful views.
When you're hungry, stop in at the Nantucket Tap Room for a delicious lunch and a local brew – it is one of the best restaurants in Nantucket. The delicious fare is similar to the food in Boston with a few Nantucket twists. The Tap Room is part of the historic hotel, the Jared Coffin House, Nantucket's first mansion, in 1845. 
Recommended by Denise from Chef Denise
11. Lexington & Concord, Massachusetts
Distance from Boston: 20 miles
Where to Stay: Residence Inn by Marriott Boston Concord
If you're looking for one of the shortest & best day trips from Boston, look no further than Lexington and Concord. These neighboring cities were made famous in the late 1700s because they were the starting point for the American Revolutionary War, but they offer plenty of exciting activities today!
While you're in Lexington & Concord, you can't miss the chance to explore the Minute Man National Historical Park. Here, you can walk (or drive!) along a pathway called the "Battle Road Trail" that includes important locations from the First Battle of the American Revolutionary War, like Paul Revere's Capture Site, Buckman Tavern, Concord's Old North Bridge, and more.
If you're interested in literature, visit the Concord Museum to observe artifacts belonging to Ralph Waldo Emerson and Henry David Thoreau, as well as other important colonial-era documents. You can also visit the Louisa May Alcott Orchard House, where Little Women was written, to see famous family artifacts from this famous author's life.
When you're hungry, stop at 80 Thoreau in Downtown Concord for upscale New American fare at a rustic-chic local eatery.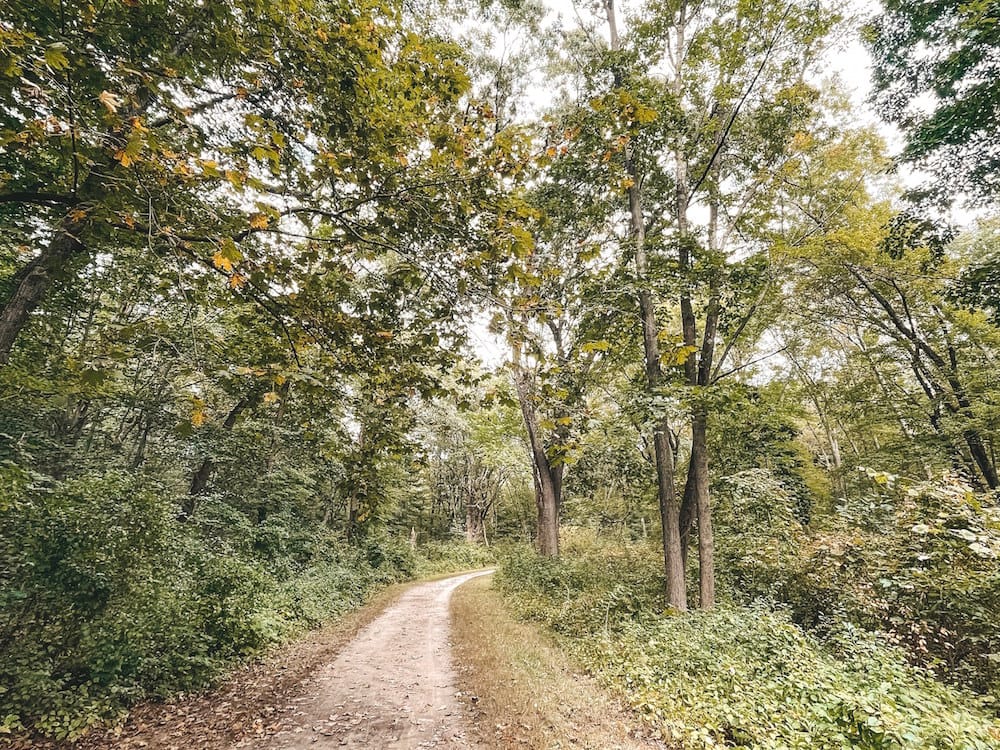 12. Amesbury, Massachusetts
Distance from Boston: 46 miles
Where to Stay: Fairfield Inn by Marriott Amesbury
If you're looking for one of the best day trips from Boston to take during the gorgeous autumn months, look no further than the quaint town of Amesbury, Massachusetts.
Amesbury is home to one of the most popular orchards in Massachusetts—Cider Hill Farm. Cider Hill is a great place to go apple picking, and on the weekends, they have food trucks and a hard cider bar! They also grow peaches, pumpkins, and berries during other times of the year. Plus, there's an adorable Farm Store on-site where you can pick up local goods, including tasty cider doughnuts!
Although you could spend most of the day at Cider Hill, Amesbury offers plenty more for visitors to do. You can take a walk in the picturesque Maudslay State Park, try a local brew at Barewolf Brewing, or grab a bite to eat in Downtown Amesbury at Flatbread.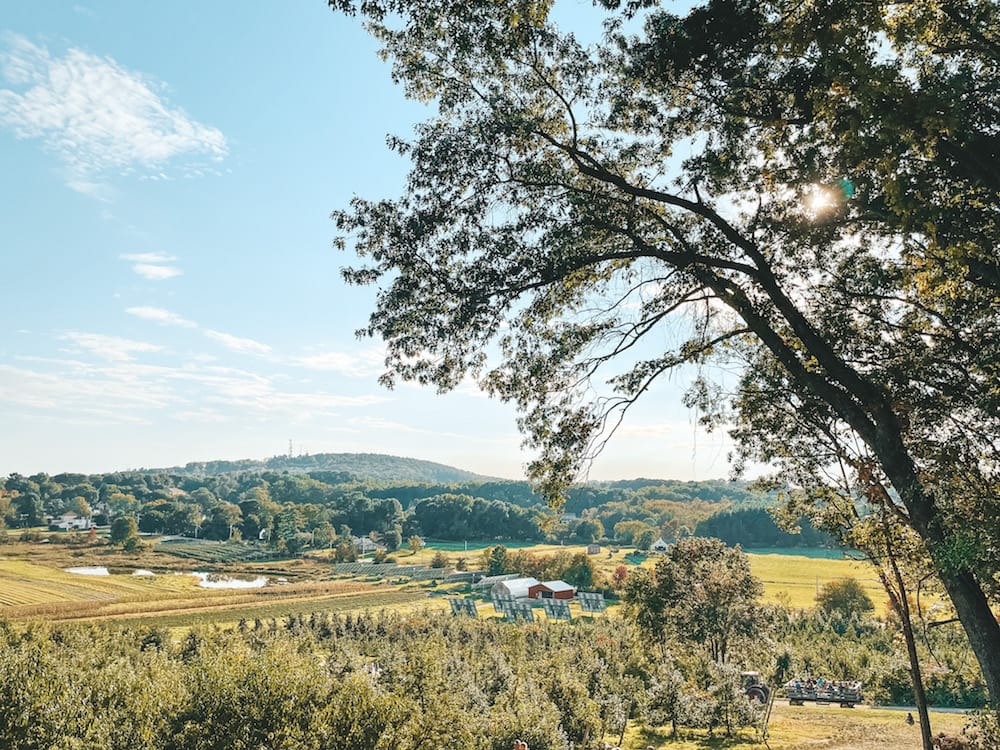 It's Time to Hit the Road!
Which of these best day trips from Boston sounds the most appealing to you? Let me know in the comments below. If you can't choose just one—I don't blame you! I couldn't either 🙂
Disclosure: Some of the links in this post about the Best Day Trips from Boston are affiliate links, meaning, at no additional cost to you, I earn a commission if you click through and make a purchase. This helps me keep the content on my website free, like this post about the Best Day Trips from Boston.
Pin the Best Day Trips from Boston for Your New England Vacation!