If you plan to spend one day in Seattle, WA, before a cruise to Alaska, during a layover, or as the start and end point for a road trip through the national parks in the Pacific Northwest — you are in for a treat!
Though there are plenty of things to do in Seattle that could keep you busy for days (and weeks!), it really is possible to see the best of Seattle in just one day. You can use this one day in Seattle itinerary below to hit the highlights of the city during your day in Seattle.
So, grab your walking shoes (and possibly your raincoat) — and let's dive into this thorough guide to what to see in Seattle in one day!
What to Do in Seattle for a Day (& the Only One Day in Seattle Itinerary You'll Need)
Storyville Coffee
Once you're ready for the day, head down to Pike Place Market, where you'll be starting your day. However, before you start exploring the market itself, head upstairs to Storyville Coffee — one of the most popular coffee shops in Seattle.
Now, don't get me wrong — it's not cheap to get a cup of coffee here, especially if you're an oat milk latte drinker, like me. However, it's totally worth it! Storyville Coffee roasts all its beans in-house and makes its own syrups. I recommend trying the salted caramel sauce. Yum!
Plus, if you purchase a bag of coffee to bring home, you can get your drink for free. You can also sign up for the company's email list to get a free mug.
Tip: Storyville can be difficult to find — even with the address. If you're lost, look for the big Pike Place Market sign, and when you're facing it, walk down the sidewalk to the right. Then, you should see a sign directing you up a staircase, where you'll find the coffee shop!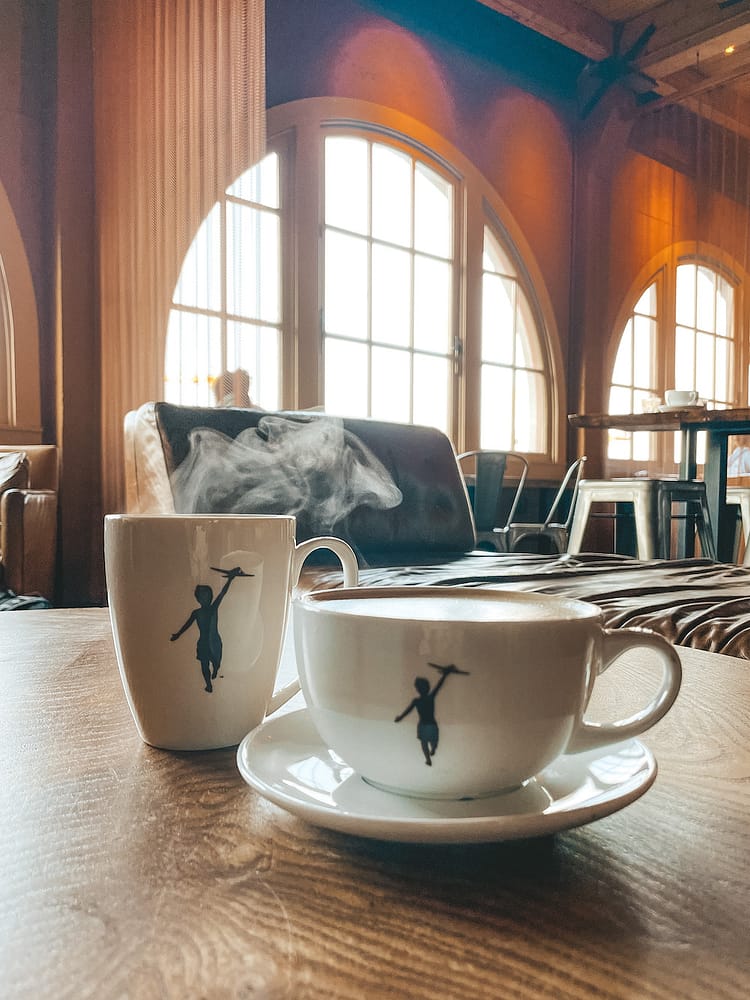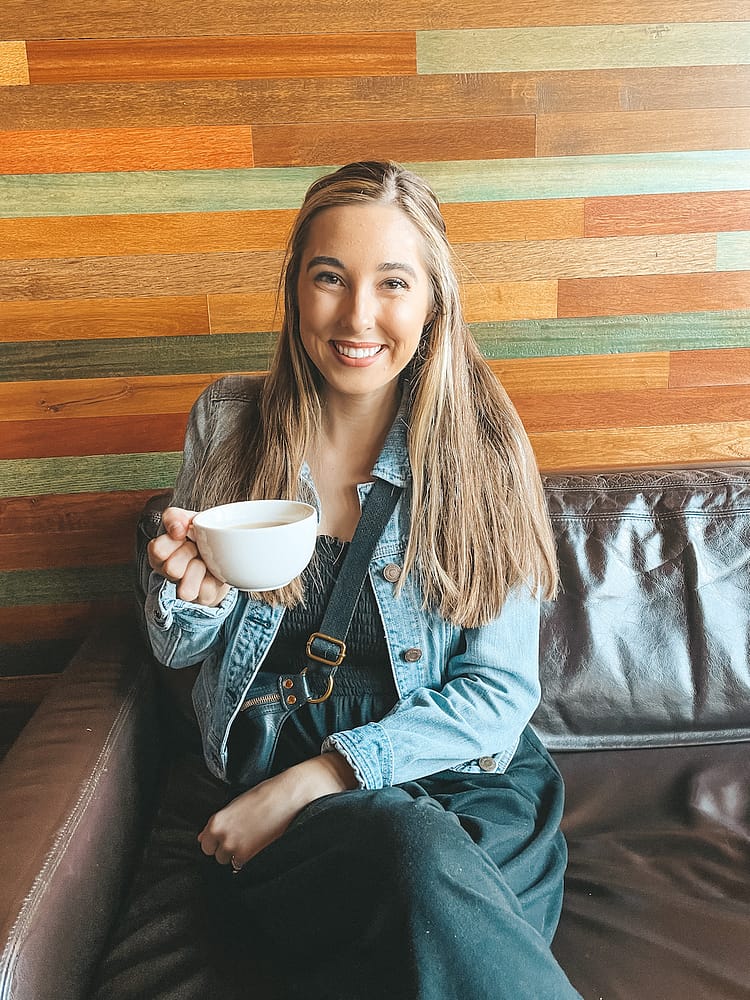 Address: 94 Pike Street Top Floor Suite 34, Seattle, WA 98101
Price: $1 – $15 per person
Time: 8 AM – 9 AM
The Gum Wall
I'll be honest — The Gum Wall is probably one of the most underwhelming (and unhygienic) tourist attractions I've ever seen — so just keep your expectations right there. That said, it's an iconic spot in Seattle, so I couldn't miss the chance to include it on this one day in Seattle itinerary. It's truly something you have to see for yourself — ha-ha.
The Gum Wall is located in Pike Place Market, down a staircase just past the Pike Place Fish Market, so it's easy to spot. Arrive early if you want to grab a photo in front of the wall without waiting in line (you'd be shocked by the crowds this wall draws!). And don't forget to bring your own piece of gum to contribute to the wall, if you want. The Gum Wall is free, making it one of the most inexpensive things to do in Seattle.
Address: 1428 Post Alley, Seattle, WA 98101
Time: 9:00 AM – 9:30 AM
Original Starbucks
Did you know that Seattle is the birthplace of Starbucks? So naturally, you must pay a visit to the Original Starbucks in Pike Place Market during your one day in Seattle itinerary.
This store draws a huge line (just a fair warning), so if you want a coffee, tea, or frappuccino — be prepared to wait 30–45 minutes (if not more). However, everything in the store is original from 1971, so if you're a Starbucks fan, it may be worth waiting in line to take a peek. You can also purchase specialty merchandise here, like coffee mugs with the original Starbucks logo.
In my opinion, waiting in line at the Original Starbucks is a bit of a tourist trap since the menu and prices are the same. If you want to enjoy unique drinks and pick up cool merchandise, I recommend spending more time at the Starbucks Reserve Roastery.
Since we had so much planned on our Seattle one-day itinerary, we didn't want to spend any time waiting in line, so we just snapped a picture in front of the store and continued our day.
Address: 1912 Pike Pl, Seattle, WA 98101
Price: $1 – $10 per person
Time: 9:30 AM – 10:00 AM
Pike Place Market
Exploring Pike Place Market was one of my favorite parts of our one day in Seattle itinerary. There is so much to see, do, and eat — you could honestly spend all day here!
However, since you can't spend all day here, I recommend walking through the market to see all the fresh fruit, vegetables, flowers, and other goods. You also have to stop by the Pike Place Fish Market to see some fish throwing in action. The market is also a great place to grab lunch while you're exploring. You can take one of theses food tours in Pike Place Market or go on a self-guided tour through the market.
If you choose to explore the market yourself, these are some of my favorite spots for food (and snacks) in Pike Place Market in Seattle:
Ellenos — This yogurt shop serves thick, creamy Greek yogurt that is truly amazing. It tastes like dessert, especially with decadent flavors to choose from like Key Lime Pie, Lemon Curd, Marionberry, and Vanilla Bean
Beecher's Handmade Cheese — Beecher's Handmade Cheese is kind of a big deal in Seattle (and the Pacific Northwest). You can watch the cheese made fresh, and then try it in various dishes, like Mac 'n' Cheese, Grilled Cheese, and other goodies.
Rachel's Ginger Beer — If you want something refreshing to drink while walking around Pike Place Market, grab a handcrafted ginger beer from Rachel's Ginger Beer. They have yummy flavors, like White Peach, Blood Orange, Pink Guava, and more.
Pasta Casalinga — If you want some of the best pasta in your life, head to Pasta Casalinga! This tiny, "hole-in-the-wall" spot in Pike Place Market makes some of the best pasta I've ever had and shakes up its specials from day to day. The Pasta Pomodoro with Burrata was seriously amazing!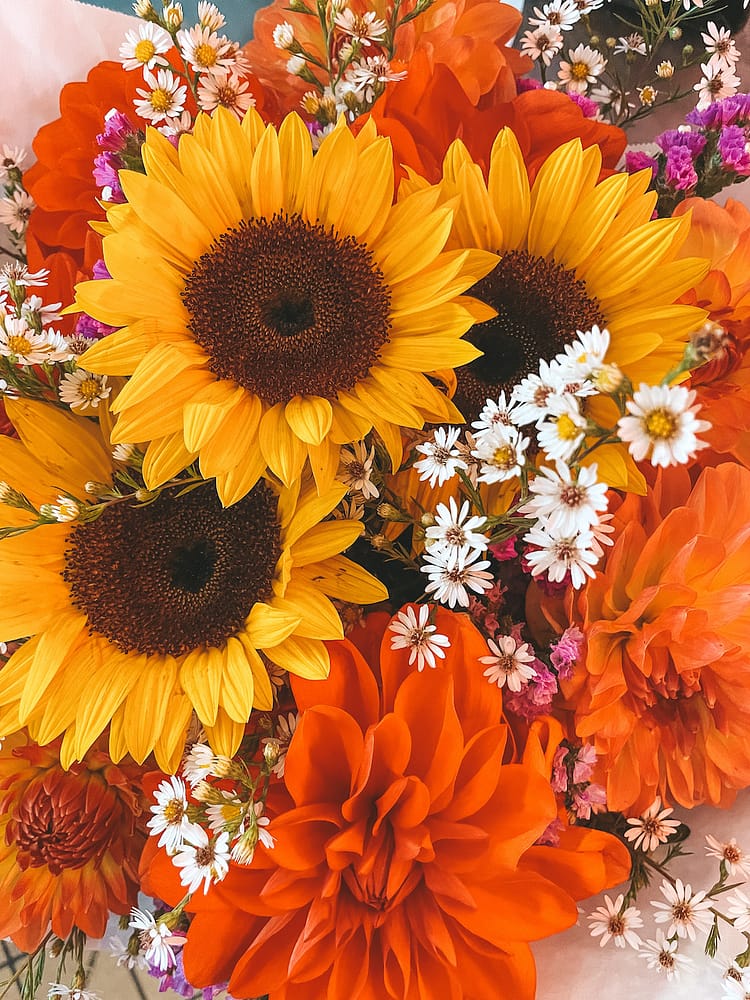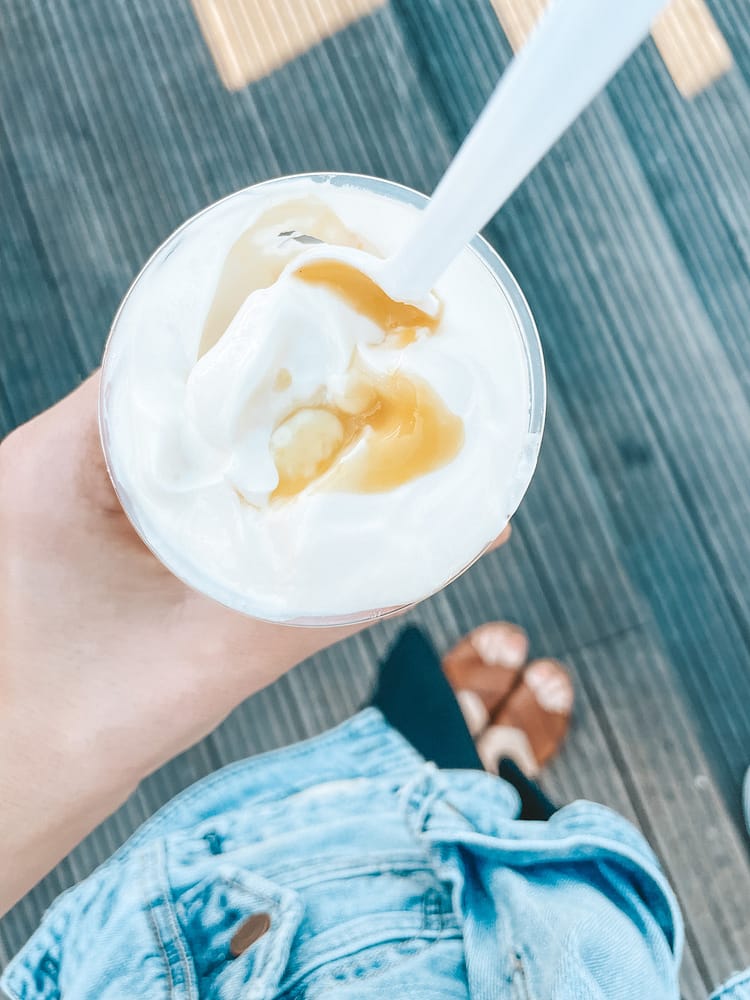 Tip: If you're driving, park at the Pike Place Market Parking Garage. This secure, ticketed garage is affordable and offers direct access to the market.
Address: 85 Pike St, Seattle, WA 98101
Time: 10 AM – 1 PM
Waterfront Park
Waterfront Park is a boardwalk that overlooks Elliot Bay and is filled and surrounded by seafood restaurants, shopping, and fun attractions. While you'll have plenty of fun walking up and down the waterfront in Seattle, this one day in Seattle itinerary includes enough time to visit one attraction — the Seattle Aquarium of Seattle Great Wheel.
The Seattle Aquarium is home to birds, otters, fish, and octopuses and is small enough that you can explore all the exhibits in 60–90 minutes. It's a great spot to visit if you are traveling with kids.
However, I recommend taking a ride on the Seattle Great Wheel for a "bird's-eye view" of Seattle. From your climate-controlled car, you can enjoy stunning views of Elliot Bay, Pike Place Market, and the skyline. Before your ride, you can purchase a beer, margarita, or drink to enjoy while taking in the views.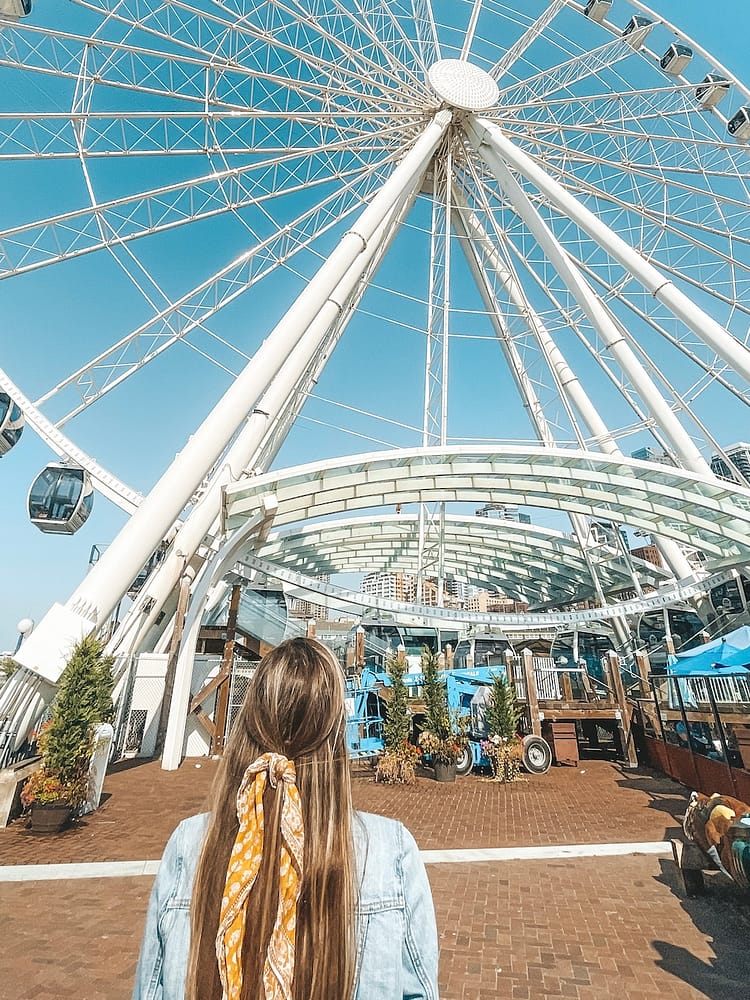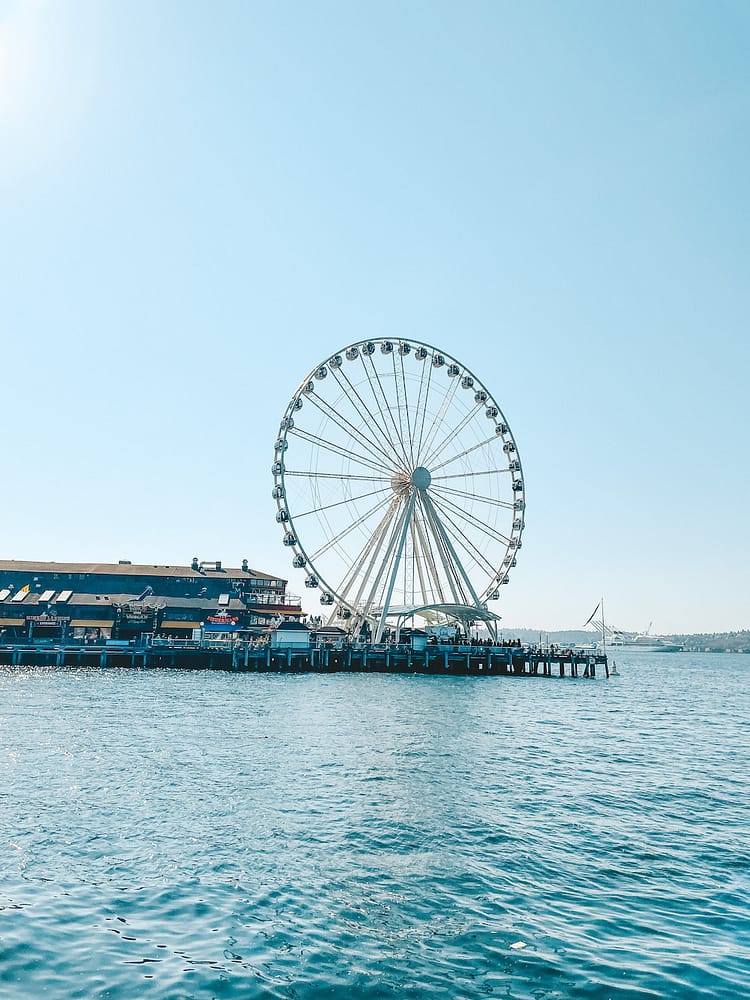 Seattle Center
Next, head to the Seattle Center — the home of the Space Needle. If you don't have a car and you're staying in Downtown Seattle, by Pike Place Market, this is the only time you'll need to take an Uber or Lyft. However, it's a short ride, so it shouldn't be too expensive.
When you arrive at the Seattle Center, you will be overwhelmed with tons of options for museums, attractions, and other fun activities to enjoy. For the sake of this one day in Seattle itinerary, choose one (or two) of the following popular attractions.
Address: 305 Harrison St, Seattle, WA 98109
Time: 2:30 PM – 5 PM
International Fountain
The International Fountain is free and will only take a few minutes to visit, so you can easily check out this attraction and still have time for one or two others on this list.
This fountain was built in 1995, and if the light catches it perfectly, you'll see rainbows! If you are traveling with kids, they will love playing around and splashing in the water. The modern, simplistic design of the fountain is a perfect match for such a cutting-edge, tech-savvy city.
Space Needle
The Space Needle is the most famous landmark in Seattle, so it deserves a spot on this one day in Seattle itinerary. The Space Needle was built in 1962 for the World's Fair, and more than half a century later, it is still towering 600+ feet above the Pacific Northwest.
On a clear day, you can purchase tickets to ride to the tower's observation deck for spectacular views of the city and famous landmarks, like Mount Rainer. If you'd like, you can purchase your skip-the-line tickets on Get Your Guide in advance for $36.75 a person for a hassle-free experience.
If you are visiting the Space Needle on an overcast or rainy day, you may feel like your money is better spent at the attractions below since the views will be fuzzy (at best). However, you can still take a photo of (or with) the Space Needle — regardless of the weather.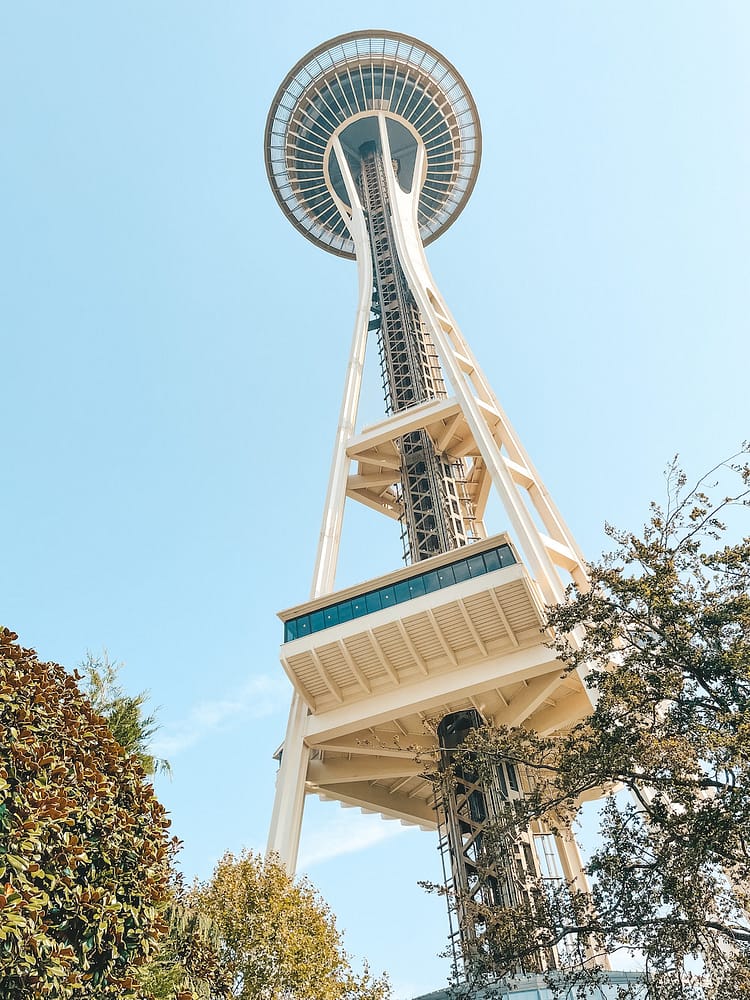 Museum of Pop Culture
The Museum of Pop Culture (MoPOP) is a nonprofit museum that is dedicated to contemporary popular culture — from movies and music to dance and video games. Not only does the museum have a fun, colorful, funky exterior — the exhibits inside are just as vibrant too.
The Museum of Pop Culture takes you through tons of famous artifacts from your favorite fandoms and has several rotating exhibits. You may want to visit the website to ensure the current exhibits interest you before purchasing tickets!
If you consider yourself a pop culture nerd, whether you're obsessed with books and movies or music and tattoos — you'll love spending a few hours at MoPOP in Seattle Center.
Chihuly Garden and Glass Museum
If you love unique art, you'll absolutely love visiting the Chihuly Garden and Glass Museum in Seattle Center. Here, you'll be able to see the largest collection of works by glass artist Dale Chihuly. His work is in 200+ museum collections worldwide. In fact, I saw a custom piece by Dale Chihuly at Maker's Mark on the Kentucky Bourbon Trail.
While you are here, you can visit the Glasshouse — a 40-foot tall, glass and steel structure that mimics a conservatory and fills 4,500 square feet of light-filled space. You can also visit the Garden, where you can see gorgeous glasswork mixed with trees, plants, and flowers are chosen to complement the art. You can get skip-the-line tickets for $28.35 per person.
If you get hungry (or just want a drink) while you're here, head to The Bar at Chihuly Garden and Glass. They serve small plates with local ingredients, like Warm Salmon Dip and Fish and Chips, as well as signature cocktails that are equal parts beautiful and delicious.
Tip: If you want to visit the Space Needle and Chihuly Garden and Glass Museum, you can purchase this skip-the-line combo ticket to save money. If you want to try visiting all three museums and landmarks during your day in Seattle (and you should, if you can find the time!), consider purchasing the Seattle CityPASS to get a major discount on your admission.
Starbucks Reserve Roastery
After sightseeing, you're probably ready for a drink — whether it's of the caffeinated or alcoholic variety. Fortunately, if you head to the Starbucks Reserve Roastery — you can have both!
Visiting the Starbucks Reserve Roastery in Seattle's Capitol Hill was honestly one of my favorite things we did during our day in Seattle. We actually went back the next day before continuing with our trip because we loved being there so much!
There are only five other Starbucks Reserve Roastery locations in the world — in New York City, Shanghai, Milano, Tokyo, and Chicago — and each location offers superb food, delicious pastries, rare coffees, and coffee-inspired cocktails you can't find at any other Starbucks locations across the country. Cool, right?
I'll be honest — the Roastery Old Fashioned was my favorite cocktail ever, and I would have never expected that at Starbucks, of all places! However, the drinks here are amazing!
When you're not eating or drinking, you can shop for merchandise or coffee beans to bring home with you, watch the coffee being roasted on-site, or simply lounge around in the beautiful space. Regardless of how you choose to spend your time, you won't regret coming here.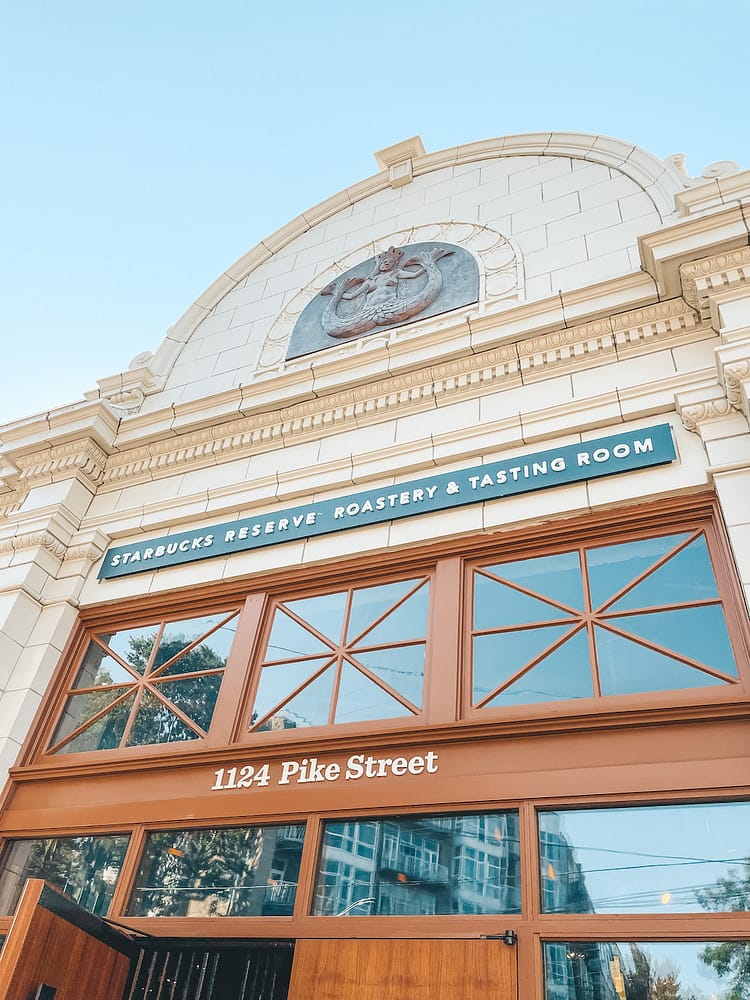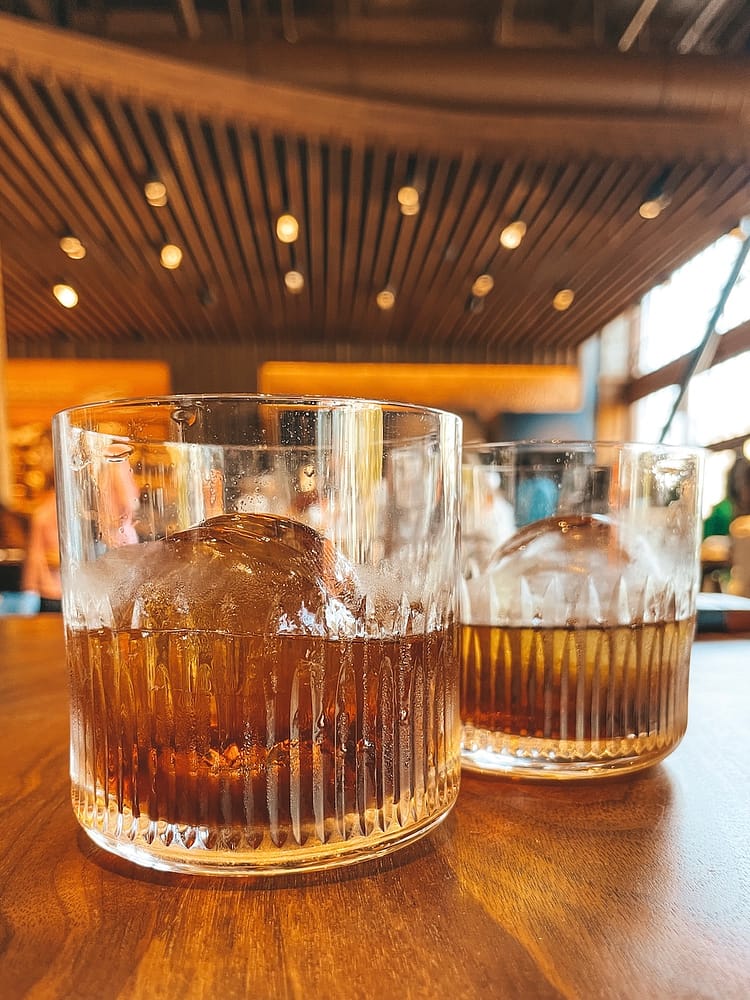 Address: 1124 Pike St, Seattle, WA 98101
Price: $10 – $20 per person
Time: 5 PM – 7 PM
The Pink Door
Finally, wrap up your one day in Seattle itinerary with a spectacular dinner at The Pink Door — a popular Italian American restaurant and entertainment venue in Seattle!
You have to get reservations for this restaurant a month in advance (which I recommend for this jam-packed itinerary). However, if you can't snag them ahead of time, you may still be able to get a table. Just arrive as early as you can (ideally at 5 PM) to be put on the waiting list. If it's a weekend, you may have to wait in line, but the line usually moves quickly.
Once you get inside, you'll either be seated in the beautiful dining room or the stunning patio overlooking Elliot Bay. If you're sitting inside on the weekend, you will be able to enjoy a show — cabaret, trapeze, jazz music, and tarot readings are just a few types of nightly entertainment you can expect at The Pink Door.
My husband and I ordered the Pappardelle al Ragu Bolognese and Linguine alle Vongole, and we both enjoyed our meals. The ambiance was just as lovely too. If you only have time for one dinner in Seattle, Washington — this is where it should be, hands-down!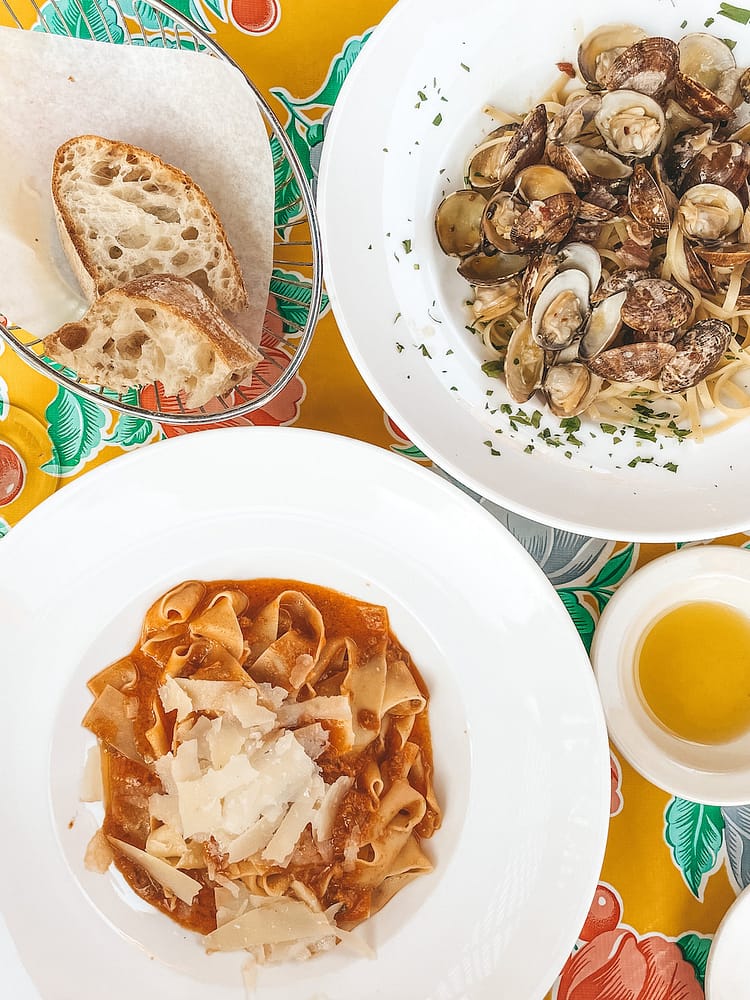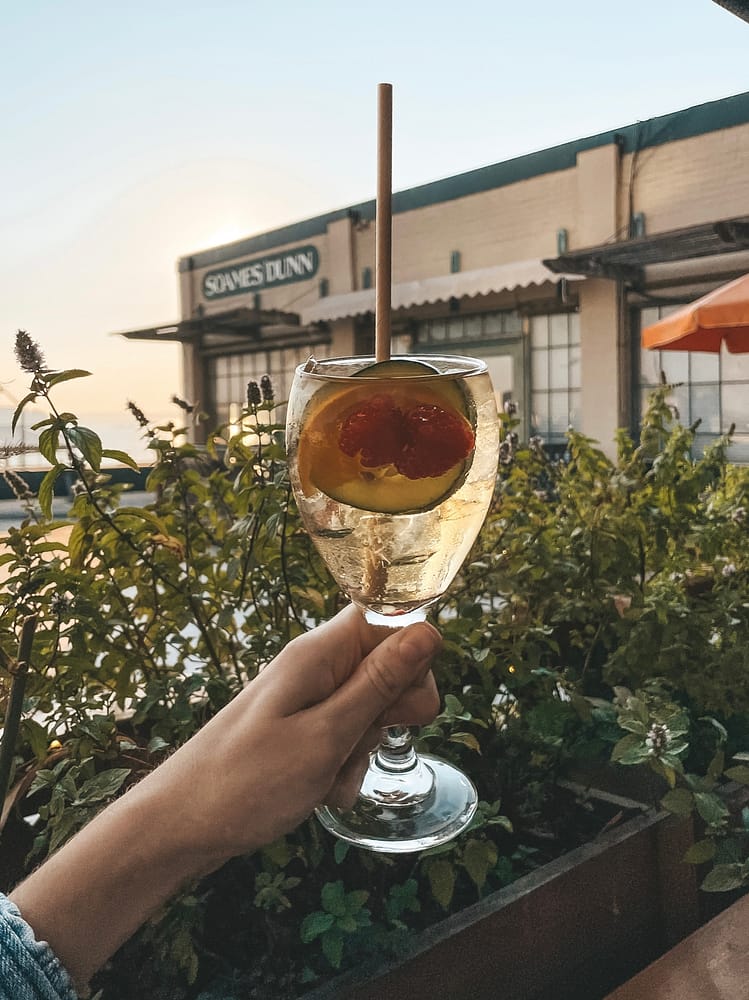 Address: 1919 Post Alley, Seattle, WA 98101
Price: $30 – $50 per person
Time: 7 PM – 9 PM
What to Do in Seattle in One Day (More Options)
After finishing the activities listed above, if you have any extra time in your one day in Seattle itinerary — squeeze these activities into your schedule!
Kerry Park
Kerry Park is located between the West Queen Anne and East Queen Anne neighborhoods of Seattle, just north of the Seattle Center. It offers some of the best panoramic views of Downtown Seattle and the Space Needle and is particularly popular at sunset.
We opted not to go to Kerry Park since we didn't have a car during most of our trip to Seattle and enjoyed panoramic views of the city on the ferry to Bainbridge Island. However, it's a popular spot that is worth visiting if you have time on your one day in Seattle itinerary.
Address: 211 W Highland Dr, Seattle, WA 98119
Price: Free
Discovery Park
If you're more of a nature lover than a city slicker or museum enthusiast, you may want to skip some of the attractions above and head to Discovery Park.
Located on Elliot Bay outside the "hustle" of the city, you can go hiking around the trails in the park, including the South Beach Trail and Loop Trail, and visit the serene Discovery Park Beach. While you're on the beach, grab a photo in front of the West Point Lighthouse.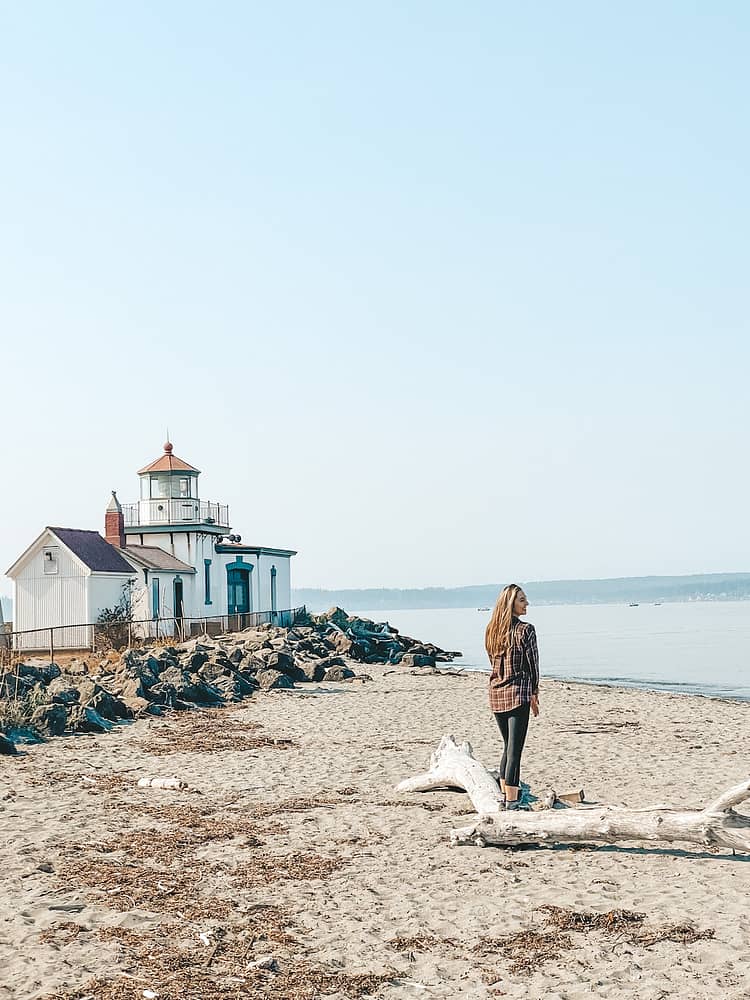 Address: 3801 Discovery Park Blvd, Seattle, WA 98199
Price: Free
Seattle Art Museum
The Seattle Art Museum isn't located far from Pike Place Market, so it's not difficult to squeeze this attraction into your one day in Seattle itinerary.
This museum is home to both permanent and rotating exhibits featuring classic and modern art from around the world. My husband and I skipped this museum in favor of other attractions during our day in Seattle, but it may be worth a visit if you're an art aficionado.
Address: 1300 First Ave, Seattle, WA 98101
Price: $29.99 – $32.99 per person (Get Tickets)
Seattle Public Library (Central Library)
The Seattle Public Library is a fun, quick stop that is worth squeezing into your one day in Seattle itinerary. It's a gorgeous eleven-story glass and steel building with a unique design and has been open to the public since 2014.
My husband and I stopped in for a few minutes to admire the architecture and take a seat after walking around all day. It's not far from Pike Place Market, so if you need a breather during your day in Seattle, I suggest doing the same.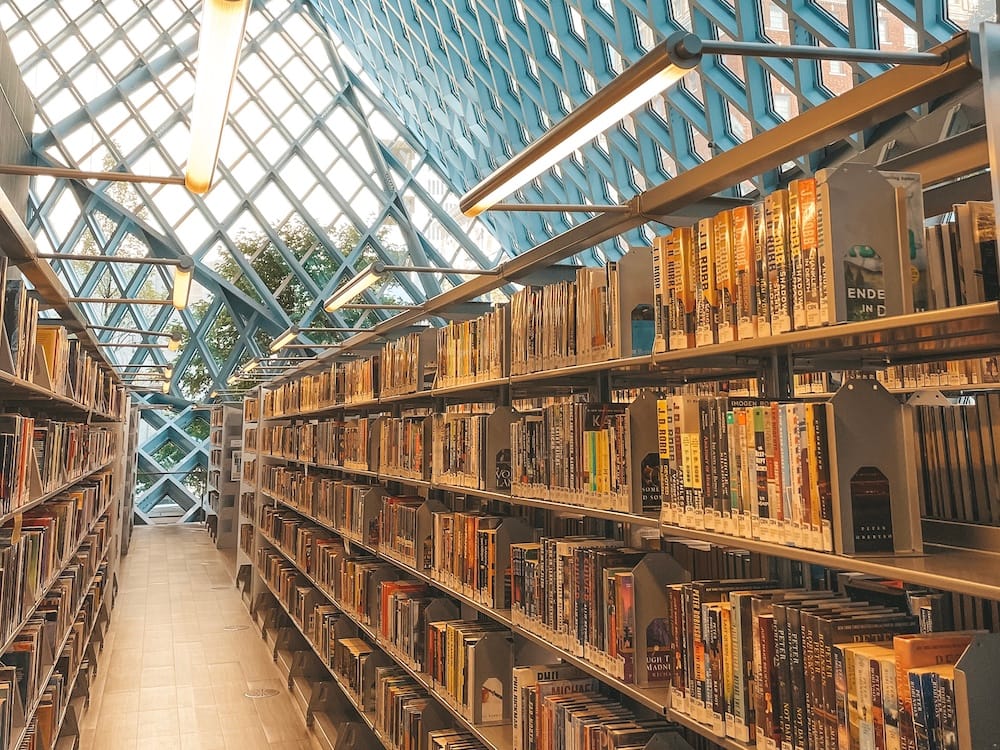 Address: 1000 4th Ave, Seattle, WA 98104
Price: Free
FAQs: One Day in Seattle Itinerary
Is a day trip to Seattle worth it?
While it is ideal to spend at least two or three days in Seattle to thoroughly enjoy all the city's top attractions, it's doable to enjoy all the best things to do in Seattle during a jam-packed day trip. So, yes! A day trip to Seattle is absolutely worthwhile if you'll be in the area.
Is it easy to get around Seattle without a car?
If you stay in downtown Seattle, it's easy to walk to the city's most popular attractions, like Pike Place Market, the Gum Wall, the Original Starbucks, and the Starbucks Reserve Roastery, so you will not need a car.
Other attractions, like the Space Needle and Chihuly Garden & Glass, are a bit further away (about a 30-minute walk), so getting a Lyft or Uber may be preferable if you don't have a car.
Is downtown Seattle walkable?
Yes, downtown Seattle is extremely walkable and easy to navigate. It's possible to walk to all the attractions on this one day in Seattle itinerary. However, keep in mind that downtown Seattle is very "hilly" (like San Francisco), so be prepared to walk up and down some steep inclines.
When is the best time of year to visit Seattle?
If you want to visit Seattle during the shoulder season, when you may encounter some rain but there will be fewer tourists, visit from April to May. The summer months of June, July & August are the driest, most pleasant, and busiest times to visit Seattle.
However, the beginning of fall (September to October) is often a great time to visit Seattle for clear skies and the beginning of crisp, clear, fall weather. This is when we visited Seattle and the Pacific Northwest, and the weather was perfectly warm the whole time — there wasn't a cloud in the sky!
What are the best places to stay in downtown Seattle?
Looking for the best places to stay in downtown Seattle within walking distance of many of the best attractions? If so, you'll love these hotels:
— Hotel Theodore. We stayed here, and we loved it! The lobby is beautiful, and the hotel has a complimentary cocktail hour in the evening, and there is a coffee shop in the lobby. You can even rent bikes to ride around downtown.
— Thompson Seattle. This hotel offers a rooftop bar and a terrace with views of Elliot Bay and the Olympic Mountains. The rooms are also luxurious, so if you are looking for an upscale stay, this is the perfect spot for you!
— The Paramount Hotel. This hotel is just a ten-minute walk away from Pike Places Market and the Space Needle is just one mile away. You'll find sleek furniture and modern furnishings in this gorgeous hotel.
Copy This One Day in Seattle Itinerary for the Perfect Seattle Day Trip
There are plenty of reasons to spend just one day in Seattle — maybe you are flying into Seattle on your way to Canada or Alaska, or you are making this vibrant city the starting and ending point of your national park road trip. Regardless of your reasoning, I hope this one day in Seattle itinerary can help you see the best of the city while you're in town!

Disclosure: Some of the links in this One Day in Seattle Itinerary are affiliate links, meaning, at no additional cost to you, I earn a commission if you click through and make a purchase. This helps me keep the content on my website free, like this One Day in Seattle Itinerary.
Save This One Day in Seattle Itinerary for Later
Read More
Are you looking for some more inspiration for your trip to Washington? Check out these other posts about some of the best places to visit in Washington: