Southern California is one of the most desirable vacation destinations in the United States! There are so many lively cities, beautiful beaches, and unique places to explore.
I've been fortunate to grow up a short drive away from many popular attractions in Southern California from my home in Phoenix, Arizona! I usually visit Southern California at least twice per year, and I've written several blog posts about the area.
So, I decided to compile all my recommendations for places to visit in Southern California into one epic two-week road trip! Although you could undoubtedly condense this itinerary or customize it to fit your unique interests, here are all the places I'd recommend for your Southern California road trip!
When Is the Best Time to Go on a Southern California Road Trip?
The great part about visiting Southern California is that the weather is relatively mild all year, so there's not a "bad" time to travel to this region.
However, the off-season in Southern California is March-May, before the school year ends, and September–October, when the kids have gone back to school. During these months, the weather is still balmy and warm, so you can enjoy the beach, but you'll enjoy lower hotel prices, travel costs, and fewer tourists.
If you're dreaming of relaxing days on the beach and swimming in the ocean, however, I'd recommend planning your Southern California road trip in the summer despite the tourists. You're almost always guaranteed warm, sunny weather, which can be a gamble during other times of the year. Plus, the Pacific Ocean is cold, so unless the temperatures are toasty, you likely won't want to get in the water.
Where Should I Fly Into to Start & End My Southern California Road Trip?
The largest airport in Southern California is the Los Angeles International Airport (LAX). If you're looking for the most affordable, direct flights to the area, this would be the airport to choose from. Plus, this itinerary does not include Los Angeles (I know, I know. Shocking!), so if you want to explore L.A. for a few days, flying in and out of the airport would be a great way to incorporate the highlights of the city into your Southern California road trip.
However, this itinerary starts in San Diego and ends in Santa Barbara, so if you'd like to book a one-way flight into the San Diego International Airport (SAN) and a one-way flight out of the Santa Barbara Municipal Airport (SBA), that would be the most convenient.
Save This Southern California Road Trip Itinerary for Your Upcoming Vacation!
Recommended Southern California Road Trip Itinerary
California may be an expensive place to live, but it's such a fun place to visit! Follow this recommended Southern California road trip itinerary to have a great time. If you post about your road trip on social media, get some inspiration for your captions from this list of cool road trip captions and quotes.
San Diego
Three Days
San Diego is such a fun city to visit during your Southern California road trip because it offers the perfect combination of high-speed sightseeing and low-key relaxation.
While there are many things to do in San Diego, like museums, amusement parks, and nightlife, there are also plenty of beaches and parks where you can relax and connect with nature. In my opinion, you need at least three days (if not more!) to see, do, and enjoy all that the city has to offer.
Top Things to See & Do in San Diego
Shop at the Little Italy Farmer's Market in Downtown San Diego.
Soak up the sun at Coronado Central Beach and explore the Hotel del Coronado.
Experience the San Diego's vibrant nightlife in the Gaslamp Quarter.
Enjoy the museums and scenic architecture at Balboa Park.
Visit the world-famous San Diego Zoo to see the zoo's extensive collection of rare and endangered species.
Learn about San Diego's rich military history at the USS Midway Museum.
Spend one day in La Jolla and watch the sea lions and go on a kayaking adventure in La Jolla Cove.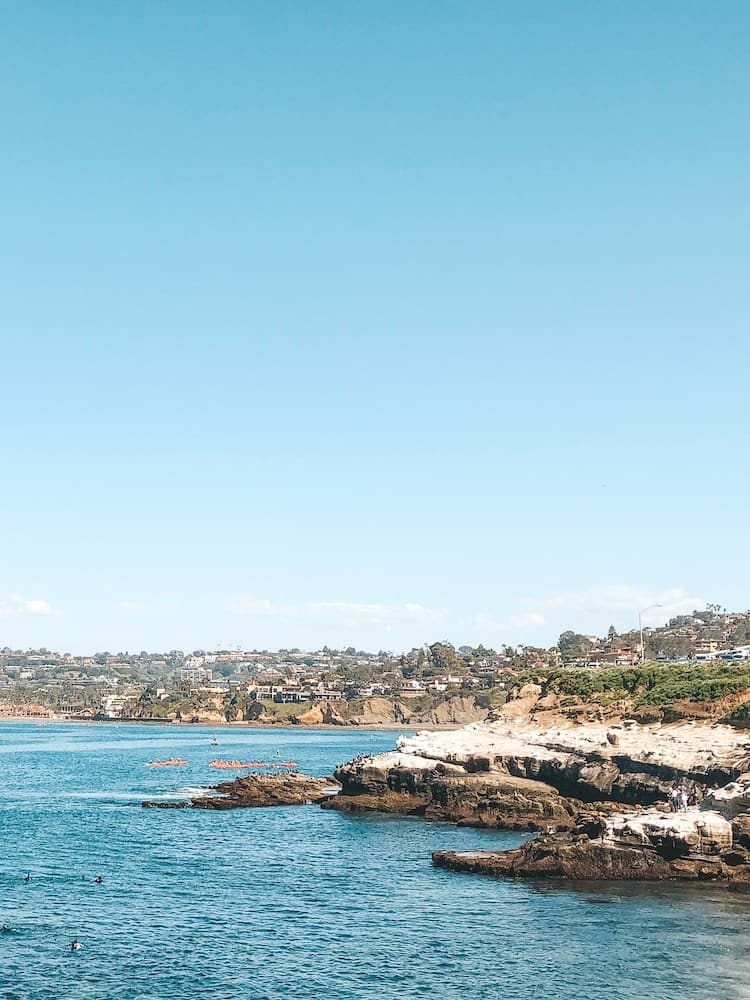 Top Places to Eat & Drink in San Diego
Wake up with a cup of coffee from Communal Coffee.
Try an acai bowl (and more coffee, of course!) from Better Buzz Coffee.
Enjoy a tasty brunch at one of the eclectic Breakfast Republic locations.
Savor an upscale dinner at The Henry on Coronado Island and grab a gelato at Bottega Italiana for dessert.
Stroll down the streets of Little Italy to find an authentic Italian restaurant with charming ambiance, like Barbusa, for dinner.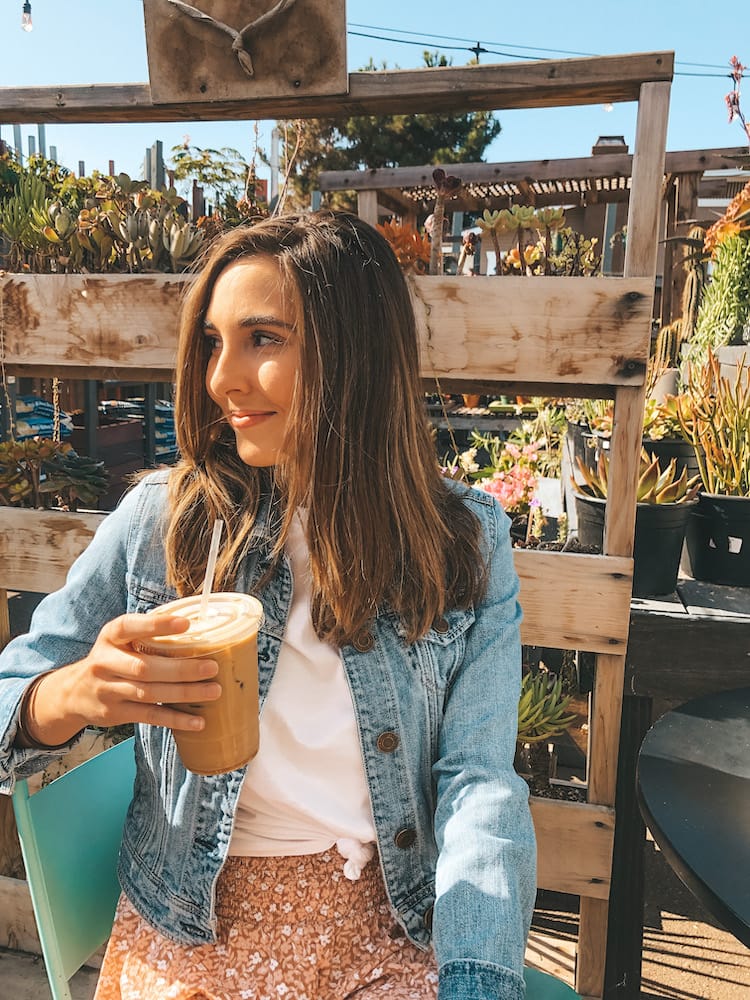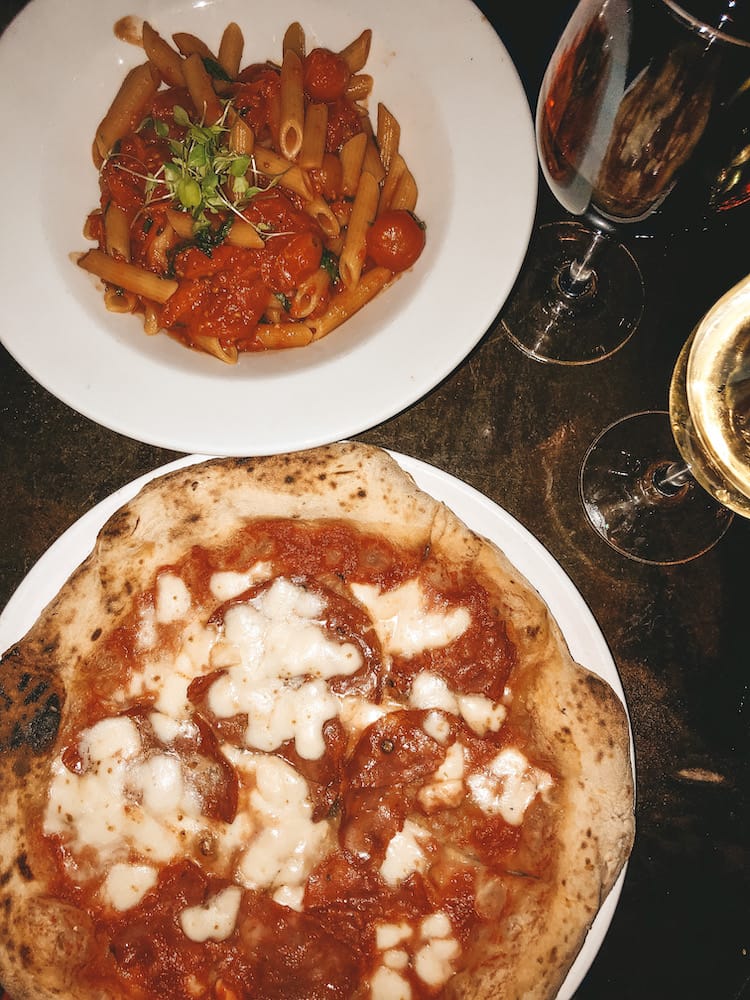 Where to Stay in San Diego
Hotel Indigo San Diego—Stay in the heart of Downtown San Diego at this modern property offering a rooftop cocktail bar and quick access to the Gaslamp Quarter.
Courtyard San Diego Liberty Station—Located in Point Loma, this modern hotel offers an outdoor swimming pool, an airport shuttle, and spacious rooms.
Hotel del Coronado—This historic hotel has hosted celebrities, political figures, and tourists since the 1800s. Stay in luxury during your trip to San Diego right on Coronado Central Beach!
Read More
Temecula
Two Days
Next, make the short one-hour drive to Temecula, located northeast of San Diego.
You may have heard of famous wine regions in Northern California, like Napa Valley and Sonoma Valley, but have you ever heard of Southern California's wine region in Temecula?
Temecula has nearly 50 wineries, vineyards, and tasting rooms located just outside the city, and there are plenty of other fun activities to do, too. Here's what you can't miss during two days in Temecula!
Top Things to See & Do in Temecula
Go on a wine tasting tour of the area's popular wineries, like Wilson Creek Winery and Carter Estate Winery.
Go shopping for fresh fruit and other goods at the Old Town Temecula Farmers' Market.
Learn how to country dance by line dancing and two-stepping at Temecula Stampede.
Explore the shops in Old Town Temecula, like the Temecula Olive Oil Company or The Barn Yard.
Embark on a hot air balloon ride or horseback ride to venture in or over the gorgeous wine country.
If you're visiting while they're in season in the summer, pick blueberries at the Temecula Berry Company. 
During the fall, take a day trip to one of the best pumpkin patches in Southern California — Live Oak Pumpkin Patch, for games, corn mazes, train rides, and more!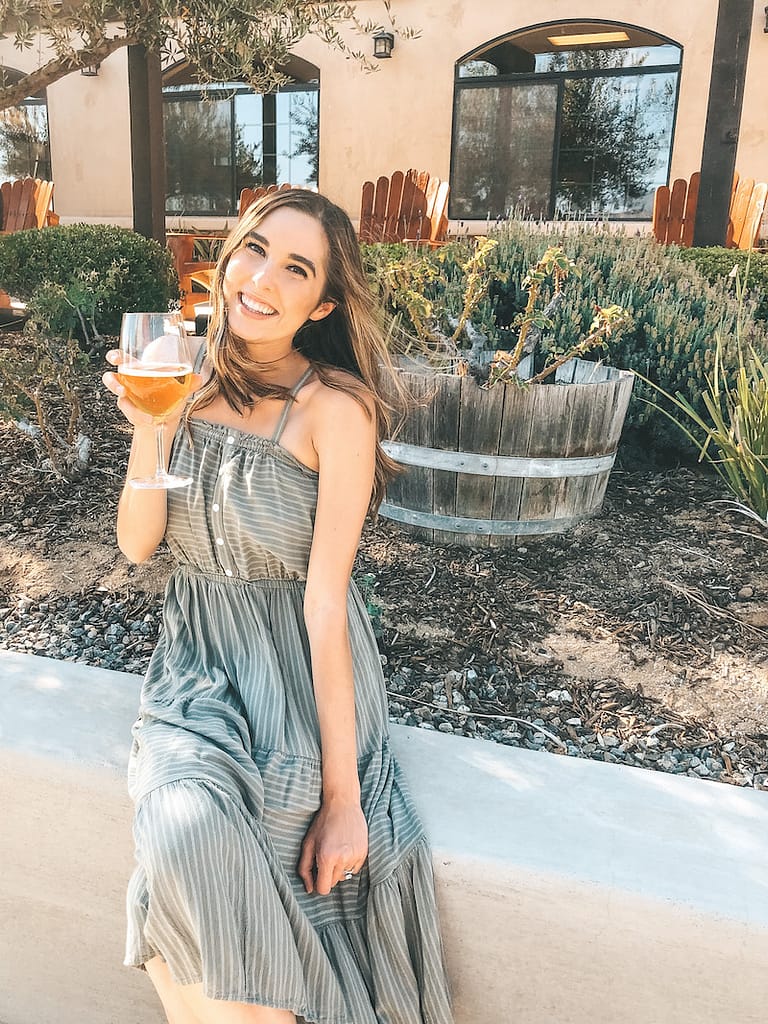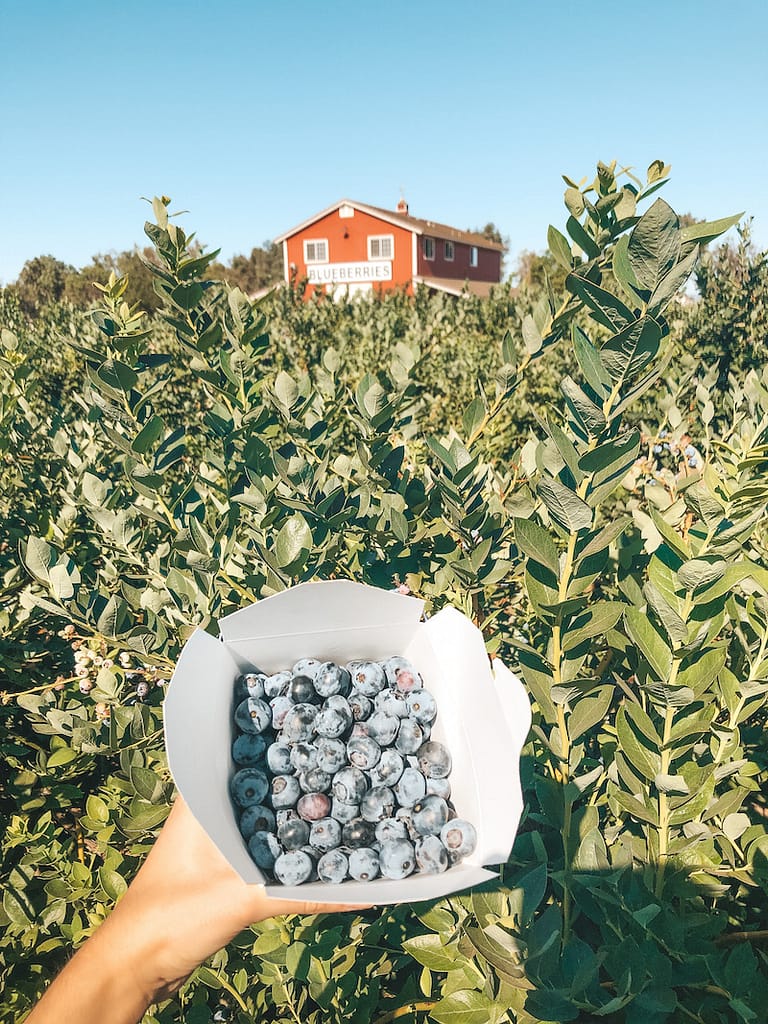 Top Places to Eat & Drink in Temecula
Make reservations for brunch on the outdoor patio at Public House.
Get coffee and an almond croissant at Le Coffee Shop.
Order a tasty sandwich or salad for lunch at the E.A.T. Marketplace.
Grab drinks and appetizers and play lawn games at the laid-back Blackbird Tavern.
Enjoy a delicious, handcrafted pizza from The Goat & Vine.
Order craft cocktails, specialty burgers, and other New American fare at the popular gastropub, 1909 Temecula.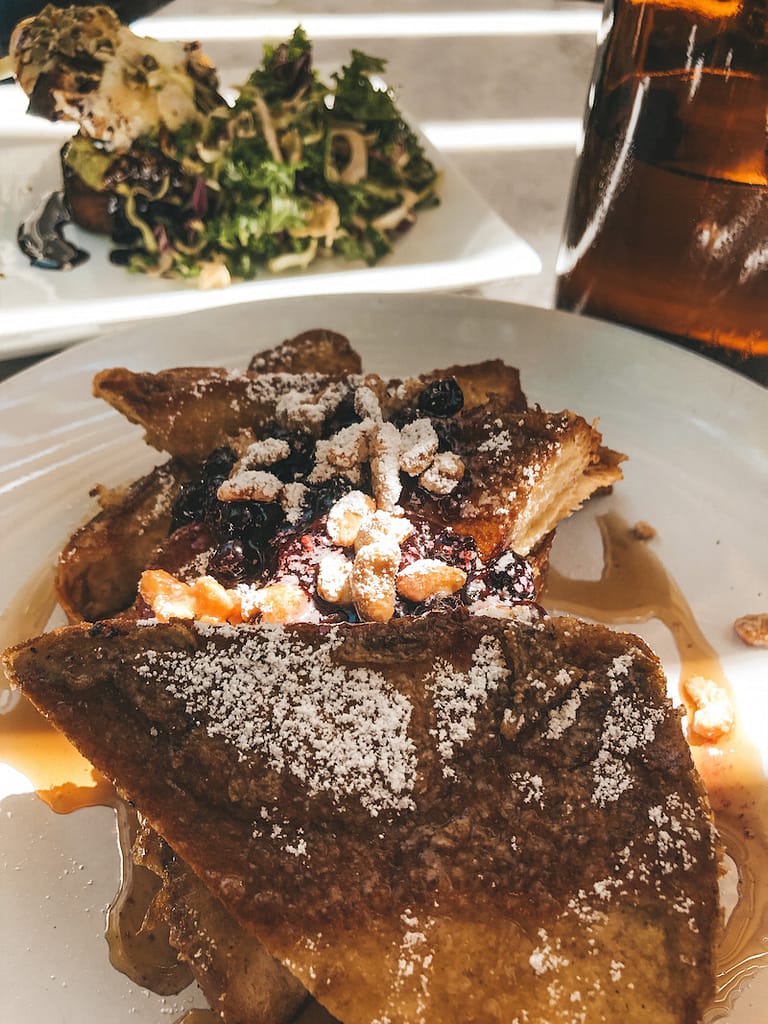 Where to Stay in Temecula
Read More
Disneyland Park
Two Days
Okay, visiting Disneyland may not be your cup of tea, but it's certainly mine!
Disneyland is located just a short one-hour (64-mile) drive from Temecula, so it won't take too long to get there. However, if you'd like to skip Disneyland during your Southern California road trip, I'd recommend spending these two days in Los Angeles, which is an 85-mile drive from Temecula. Personally, Los Angeles isn't my favorite place to visit (compared to the destinations I included), so I didn't include it on this list.
I love Disneyland! If it's your first time visiting, I'd recommend spending at least one full day in Disneyland and another full day in California Adventure.
Here are my recommendations for the best things to do in the parks:
Top Things to See & Do in Disneyland
Venture off into a galaxy far, far away at Galaxy's Edge of rides like Star Wars: Rise of the Resistance and Millenium Falcon: Smuggler's Run.
Go on an "out of this world" adventure on Space Mountain.
Embark on the wildest ride in the wilderness on the Big Thunder Mountain Railroad.
Go on the Pirates of the Caribbean to determine if dead men, indeed, tell no tales.
Adventure through the forbidden temple (and find a way out!) on the Indiana Jones Adventure.
Zoom through the countryside on the Radiator Springs Racers.
Fly over the oceans, deserts, and jungles of our beautiful world on Soarin' Over the World.
Help Rocket and the Guardians of the Galaxy escape on Guardians of the Galaxy – Mission: BREAKOUT.
Zoom through (and flip upside down!) on the Incredicoaster with The Incredibles.
In Disneyland, watch the firework show at night, and in California Adventure, watch the World of Color light show!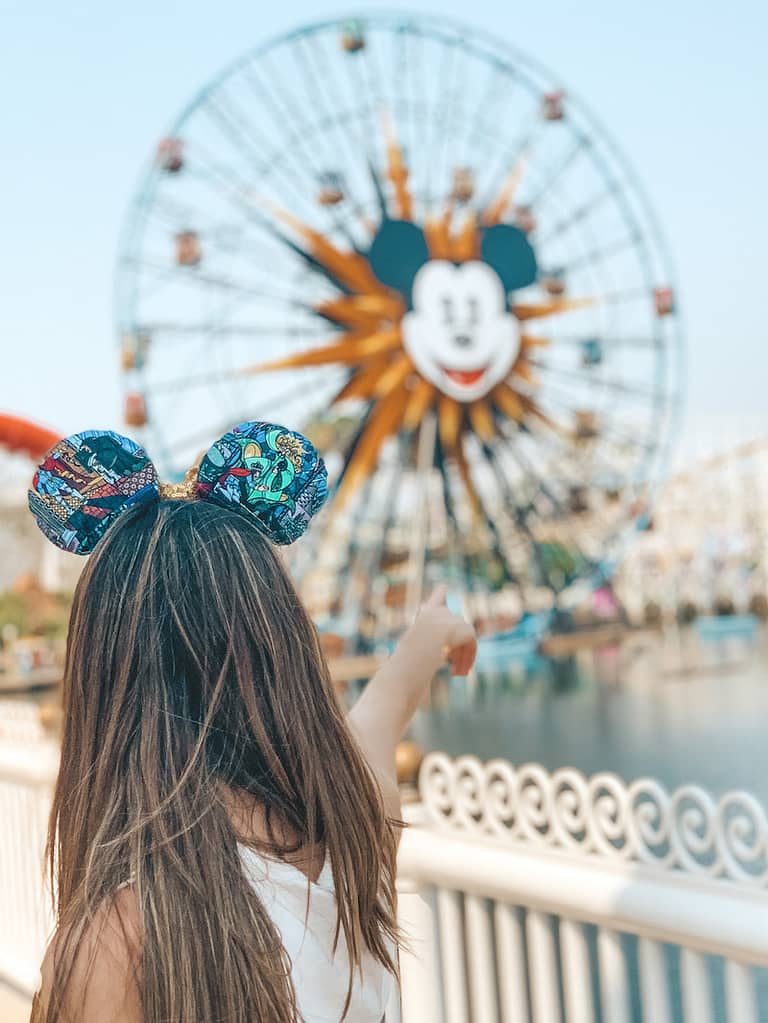 Top Places to Eat & Drink in Disneyland
Indulge in a churro (or two!). Hint: They taste better for breakfast.
Enjoy a refreshing Dole Whip from the Tiki Juice Bar in Adventureland.
Get some barbecue chicken skewers from Bengal Barbecue, also in Adventureland, to get some protein while you're on the go.
Dust yourself with powdered sugar from the Mickey beignets at the Mint Julep Bar in New Orleans Square.
Make reservations at the Blue Bayou Restaurant in New Orleans Square, located inside the Pirates of the Caribbean ride.
Enjoy a chili cone or bacon mac 'n' cheese from the Cozy Cone Motel in Cars Land.
Get a super tasty and refreshing ice cream cone at the Ghirardelli Soda Fountain and Chocolate Shop at Pacific Wharf.
Order some tacos at the Cocina Cucamonga Mexican Grill at the Pacific Wharf in California Adventure.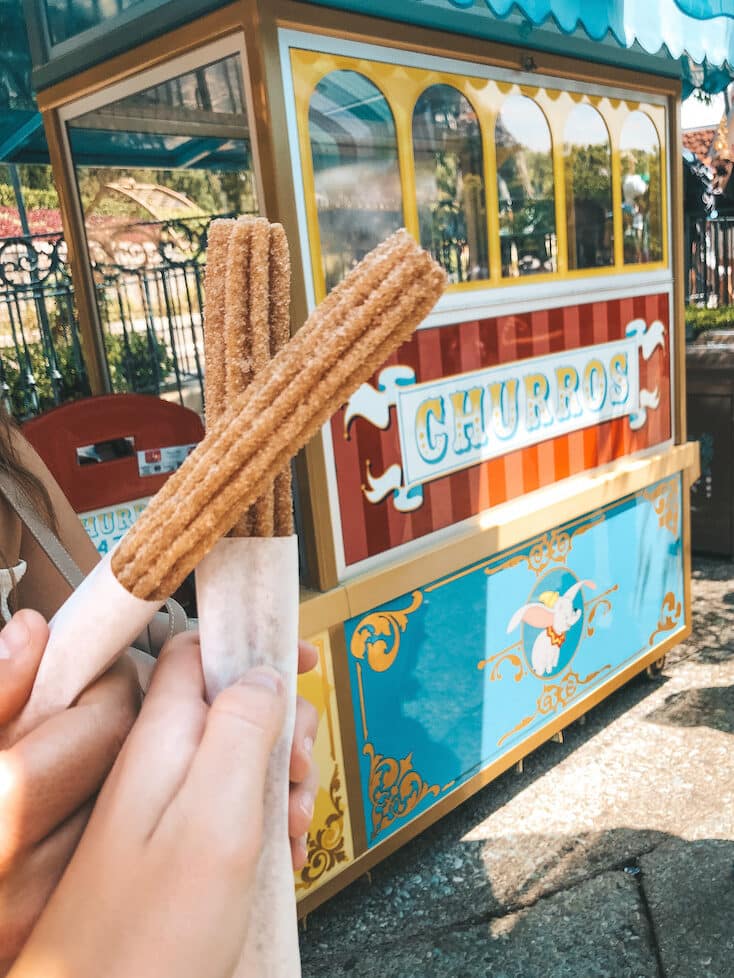 Where to Stay in Disneyland
Read More
Huntington Beach
One Day
After walking around Disneyland and California Adventure for two days, you'll likely want to take a relaxing break to rest your feet before continuing your Southern California road trip.
If so, Huntington Beach is the perfect destination for a day trip from Disneyland Park—just a short 22-mile drive away. Nicknamed "Surf City USA," Huntington Beach is known for its killer waves, laid-back culture, and upbeat atmosphere. You may love the relaxing atmosphere so much that you'll want to stay a few extra days!
If you'd like to do more than lay on the beach, here are some things to do during your day trip to Huntington Beach.
Top Things to See & Do in Huntington Beach
Rent bikes from a bicycle rental spot, like Wheel Fun Rentals, to bike along the beach.
Explore the local boutiques and surf shops in Downtown Huntington Beach.
Spend the day surfing, boogie boarding, or soaking up the sun at Huntington Beach.
Go shopping at Pacific City, an open-air shopping mall with a blend of local boutiques and luxury chain stores.
Venture out on the Huntington Beach Pier to watch the sunset.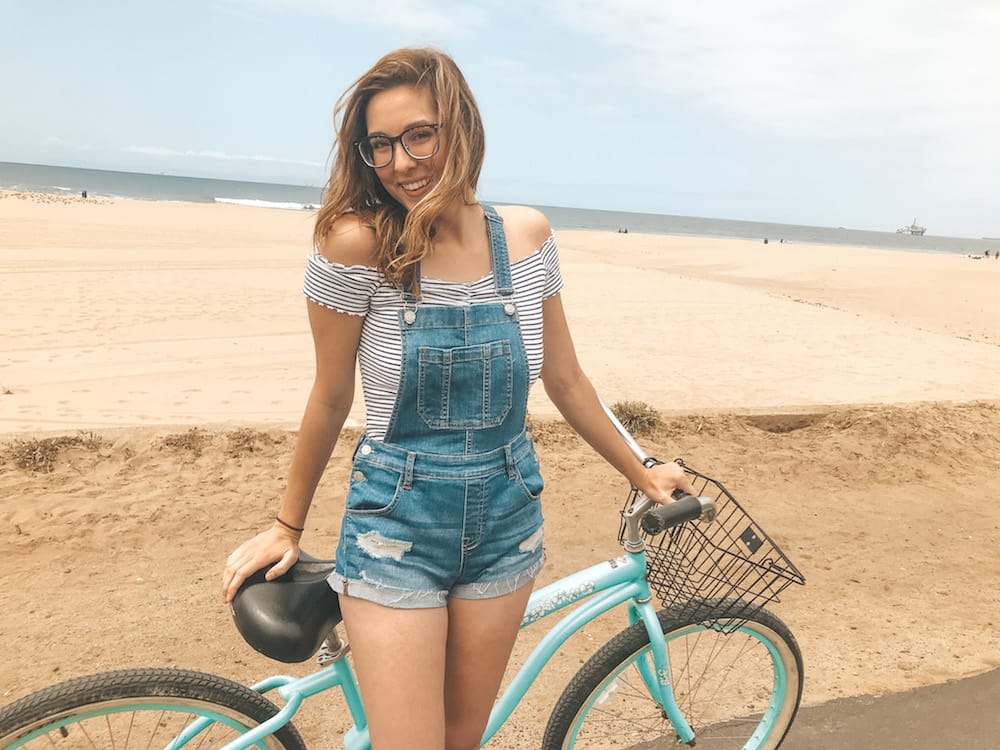 Top Places to Eat & Drink in Huntington Beach
Try an amazing pour-over coffee at Philz Coffee.
Order a laid-back, no-fuss breakfast from The Sugar Shack Café.
Make reservations at the Old Crow Smokehouse to enjoy barbecue while overlooking the ocean.
Enjoy some authentic Mexican food and giant margaritas at the most popular place to eat in Huntington Beach, Fred's Mexican Café and Cantina.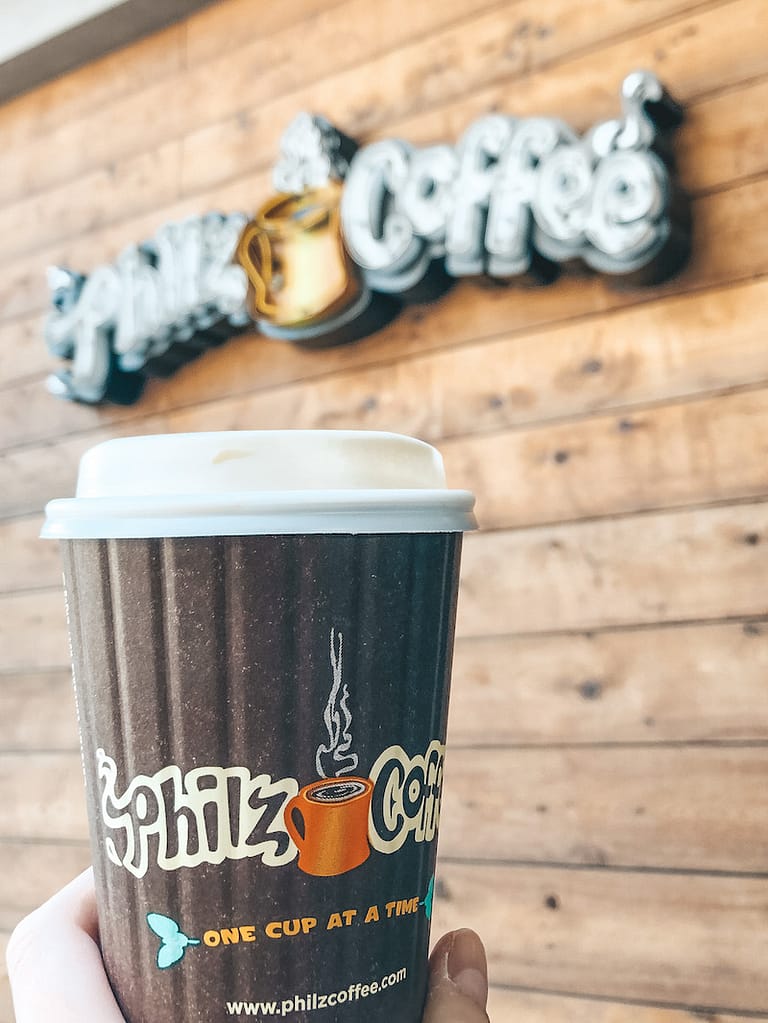 Where to Stay in Huntington Beach
Read More
Ojai
Two Days
After spending a day at Huntington Beach, head back to your hotel at Disneyland Park to rest up for your longest drive of the trip yet—a 107-mile drive to Ojai, California!
Ojai is one of the most peaceful, relaxing cities you can visit, filled with wineries, spas, hot springs, great hiking trails, and more! It offers the perfect blend of outdoor adventure and laid-back relaxation. Here's a look at how to spend a few days in Ojai during your Southern California road trip:
Top Things to See & Do in Ojai
Go wine tasting at one of the town's popular wineries, like Topa Mountain Winery or Majestic Oak Vineyard and Wine Tasting.
Pay a visit to Bart's Books, the world's largest outdoor bookstore.
Embark on a free olive oil tasting experience at Ojai Olive Oil, a family-owned olive farm.
Shop at the locally owned and family-run boutiques in Downtown Ojai.
Enjoy a relaxing spa day with massages, facials, and wellness classes at Spa Ojai.
Visit the Ecotopia or Matilija Hot Springs for a relaxing experience in nature.
Catch the sunset on a hike in Ojai Meadows Preserve or the Los Padres National Forest.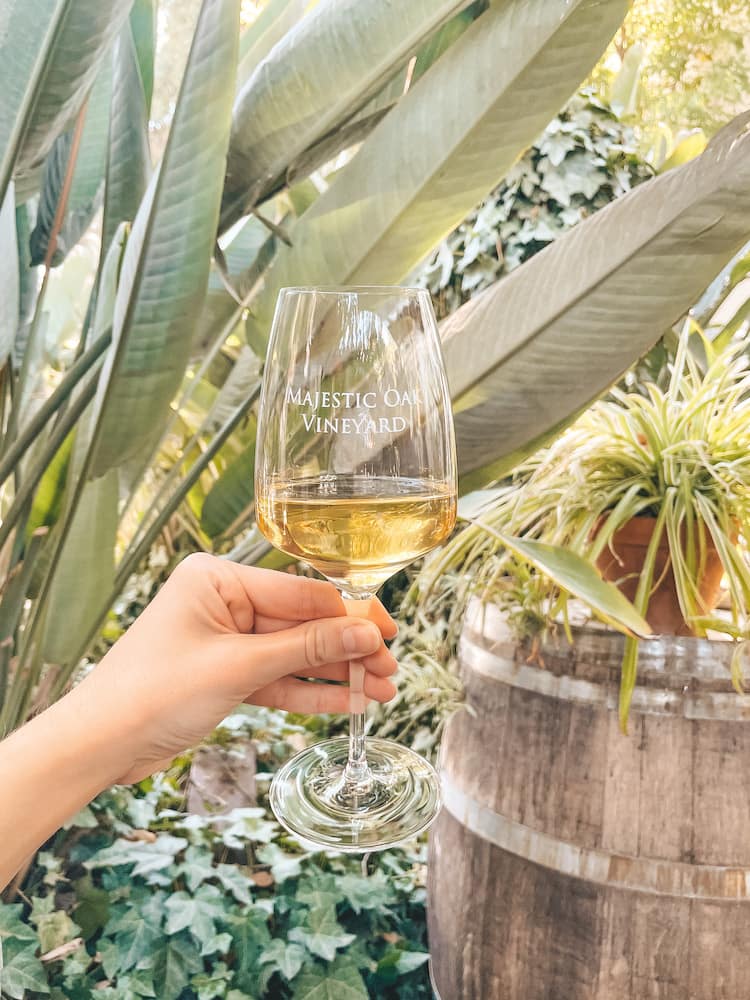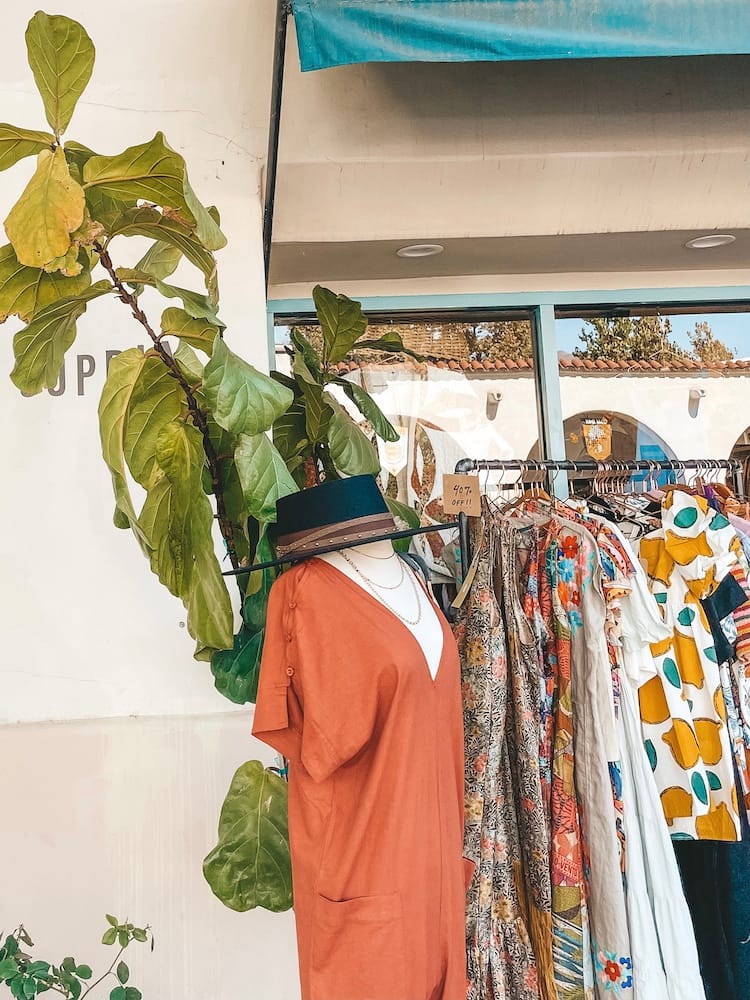 Top Places to Eat & Drink in Ojai
Enjoy a charcuterie board at a casual, bohemian-style wine bar at Tipple & Ramble.
Try healthy options, like yummy tacos, at The Nest.
Grab a quick breakfast burrito or sandwich at LOVE Social Café.
Make reservations at The Farmer and The Cook for breakfast and lunch with local, organic ingredients from the farm just down the road.
Try a local beer and a bite to eat at Topa Topa Brewing Company, a lively venue in Downtown Ojai.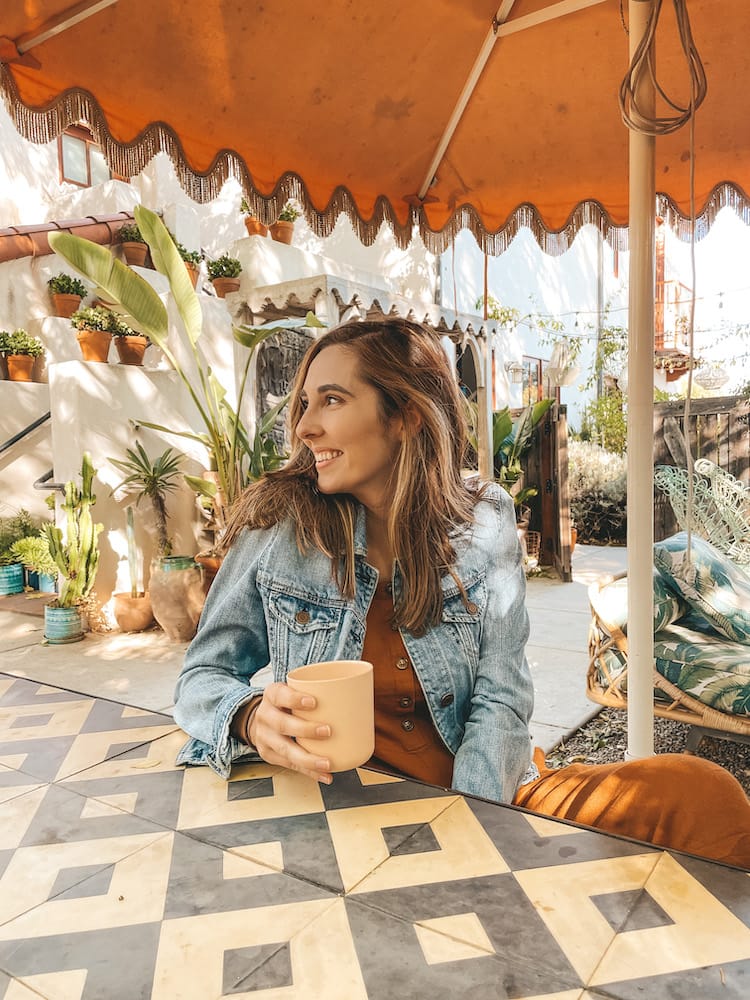 Where to Stay in Ojai
Ojai Valley Inn—Relax at Ojai's most popular resort, equipped with gorgeous scenery, a championship golf course, and a full-service spa.
The Emerald Iguana Inn—Enjoy this hotel's outdoor pool and beautiful garden views at this boutique hotel (perfect for a couple's vacation!).
Caravan Outpost—Stay in a trendy, pet-friendly airstream getaway tucked in the Topa Topa Mountains.
Read More
Ventura
One Day
In my opinion, Ventura is the perfect mix of the laid-back surfing vibes you'll find in Huntington Beach and the Spanish-inspired architecture you'll find in Santa Barbara. It's a great stop on a Southern California road trip!
Plus, Ventura is just a short 15-mile drive from Ojai, so it makes the perfect day trip from Ojai (so you won't have to book another hotel). Here are my recommendations for the best things to do in Ventura:
Top Things to See & Do in Ventura
Explore one of the most underrated national parks in the United States, the Channel Islands National Park.
Relax on the Ventura State Beach and walk down the Ventura Pier.
Learn about Ventura's history at the Mission Basilica San Buenaventura, established in 1782.
See the beautiful plants at the Ventura Botanical Garden.
Stroll down Main Street to see the area's shops, restaurants, and more.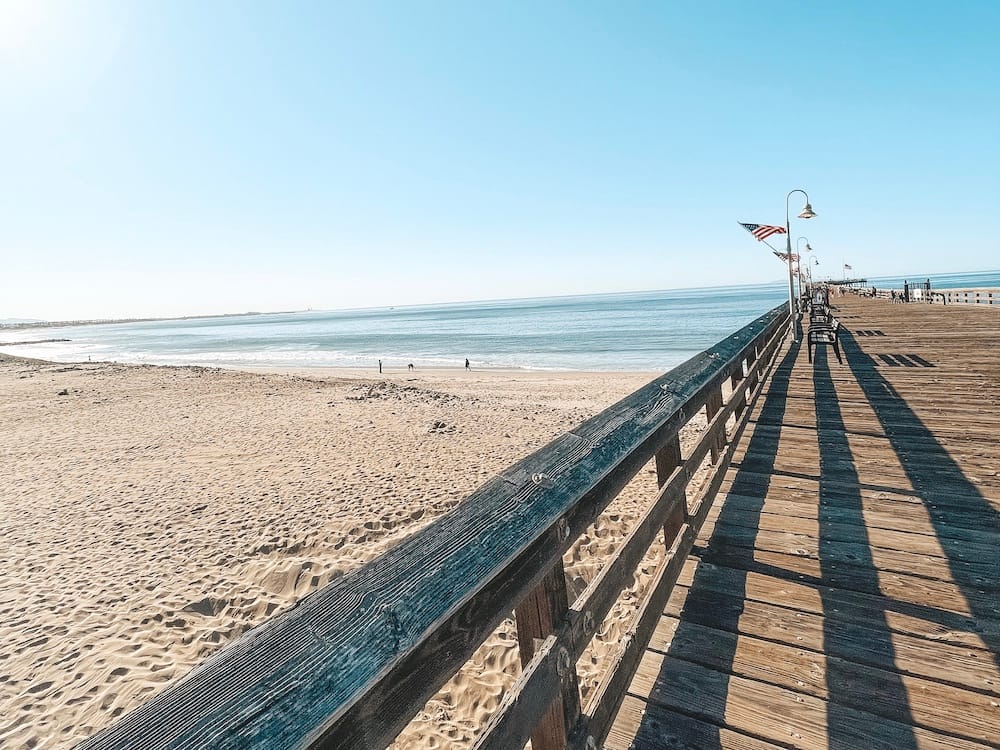 Top Places to Eat & Drink in Ventura
Get tacos or burritos from Beach House Tacos and sit on the beach to enjoy them.
Order a craft coffee and delicious pastry from Prospect Coffee Roasters.
Grab a cocktail and dinner at Finney's Crafthouse & Kitchen.
Order a tasty wood-fired pizza from MidiCi Wood Fired Pizza.
Snack on sushi, kalua pork sliders, and more island-themed appetizers at VenTiki Tiki Lounge and Lanai.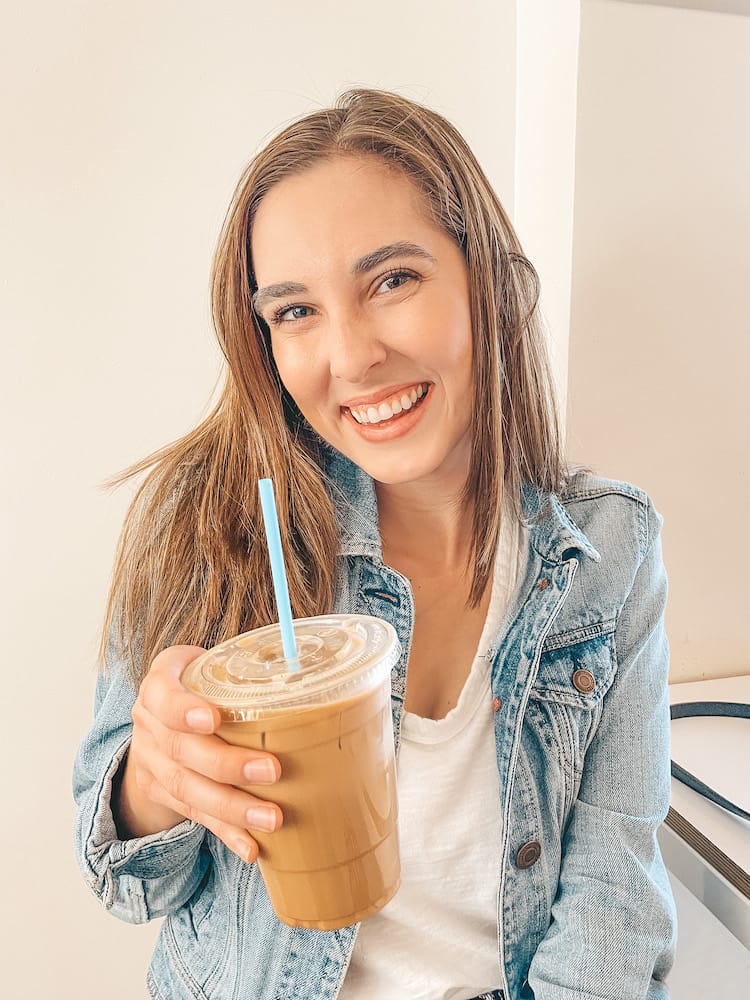 Where to Stay in Ventura
Clocktower Inn Ventura—Enjoy staying in a once-in-a-lifetime elegant boutique-style hotel at the Clocktower Inn, converted from a 1940s firehouse and clocktower!
Crowne Plaza Hotel Ventura Beach—You'll love this hotel's on-site restaurant, heated outdoor pool, and outdoor fireplace with oceanfront views and close access to the beach.
Four Points by Sheraton Ventura Harbor—This hotel has a year-round pool, pet-friendly rooms, and is close to the shopping and dining at Ventura Harbor Village.
Read More
Santa Barbara
Three Days
Finally, the last stop on your Southern California road trip—Santa Barbara! Santa Barbara is just 30 miles away from Ojai, so you should be able to get there in under an hour.
Santa Barbara is located on the coast and is filled with beautiful architecture, gorgeous scenery, and plenty of great places to eat. Here are some excellent ways to spend your time in Santa Barbara:
Top Things to See & Do in Santa Barbara
Watch the sunset at Stearns Wharf.
Go hiking on one of Santa Barbara's many trails, like Cold Springs or Inspiration Point.
Climb to the top of the Santa Barbara County Courthouse for beautiful views of the entire city.
Stroll up and down State Street to discover the local restaurants, cute boutiques, and more on this dynamic stretch!
Watch a movie at the historic, mission-style Arlington Theatre.
Check out the vibrant nightlife and great restaurants in the Funk Zone.
Relax on the scenic and beautiful Butterfly Beach, tucked away from the hustle and bustle of the city.
Play sand volleyball or hang out on East Beach.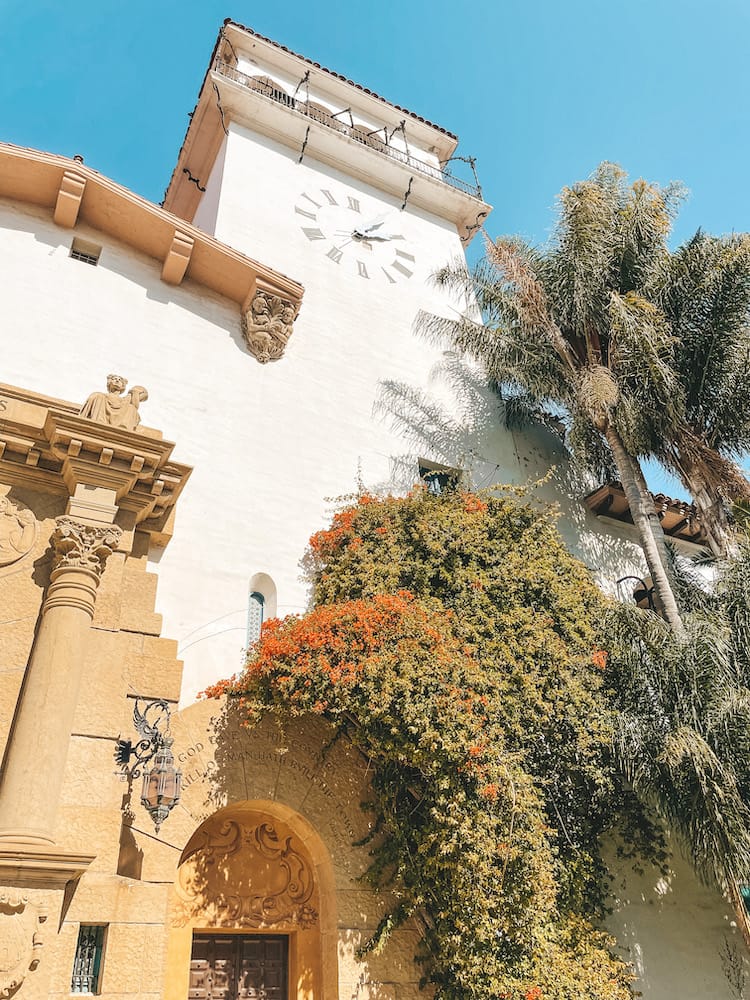 Top Places to Eat & Drink in Santa Barbara
Get a scoop (or two!) of ice cream at McConnell's Fine Ice Creams.
Try Spanish-inspired cooking, like tapas and paella, at Loquita.
Check out Santa Barbara's brewery culture at popular spots like Institution Ale Co. and Night Lizard Brewing.
Enjoy a cup of fresh-brewed and locally roasted coffee at Santa Barbara Roasting Company.
Savor the city's fresh fruit on an acai bowl at Backyard Bowls.
Get some seafood and delicious clam chowder on the ocean from Brophy Bros.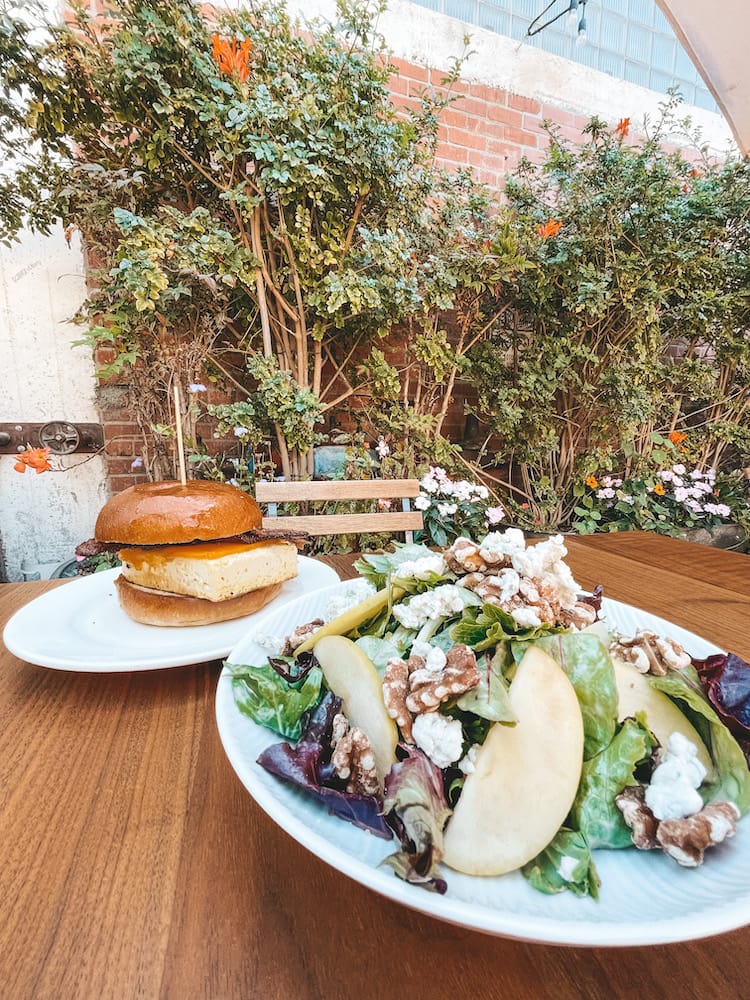 Where to Stay in Santa Barbara
Hotel Milo Santa Barbara—This gorgeous boutique hotel is a one-minute walk to the beach and also has a hot tub and patio dining area in a lush garden.
Inn by the Harbor—Stay a short five minutes from the beach at this property with an outdoor pool and free continental breakfast.
Palihouse Santa Barbara—Enjoy a luxurious stay in Downtown Santa Barbara just a short walk from Lower State Street. This hotel has an outdoor pool and free private parking.
Read More
Let's Hit the Road!
That concludes our Southern California road trip! You can choose to fly out of Santa Barbara or drive back to Los Angeles to fly out of the Los Angeles International Airport.
Which of these stops on this Southern California road trip sounds the most interesting to you? Let me know in the comments below!
Disclosure: Some of the links in this post about our 14-Day Southern California Road Trip Itinerary are affiliate links, meaning, at no additional cost to you, I will earn a commission if you click through and make a purchase. This helps me keep free content on my website, like this post about the "14-Day Southern California Road Trip Itinerary."
Save this Southern California Road Trip Itinerary for Later!