If you're planning your first trip to Hawaii, it's safe to say you may be a little confused about which island is which and, better yet, which cities are on which island.
If you're confused about the difference between Oahu, Honolulu, and Waikiki and are wondering—is Oahu in Honolulu?—this blog post is for you. Keep reading to understand the nuances of these names, so you can ensure you're planning your trip to the correct destination!
Oahu
Oahu is one of the eight islands that make up the state of Hawaii. The six major islands travelers visit are Kauai, Oahu, Molokai, Lanai, Maui, and the island of Hawaii.
Oahu is nearly 600 square miles, making it the third largest island in Hawaii. For reference, it's almost as large as the state of Rhode Island. The Hawaiian Island (or "Big Island") is the largest island, followed by Maui, which is slightly larger than Oahu.
Despite its size, Oahu is the most populated island in Hawaii, with a population of nearly 1,000,000 people. For reference, the entire population of all the other islands is under 500,000 people. Of the 9,000,000 tourists that visit Hawaii annually, nearly 65% of them come to Oahu.
Honolulu
Honolulu is Hawaii's largest city and the state's capital. Honolulu is found on the southeastern edge of the island. It encompasses the Daniel K. Inouye International Airport, Pearl Harbor National Memorial, Iolani Palace, Waikiki Beach, Diamond Head, Hanauma Bay Nature Preserve, and other famous landmarks and points of interest in Hawaii.
However, the confusion about Honolulu comes from the fact that Honolulu County encompasses the city of Honolulu and the entire island of Oahu. Many travelers coming from other islands may say they're traveling to Honolulu instead of Oahu since they are traveling to Honolulu County. The other counties in Hawaii are named after the islands (Maui County, Hawaii County, and Kauai County), so it's easier to make sense of them.
However, most people who talk about Honolulu are referring to the city, not the county, so in this case—Oahu is not in Honolulu. Honolulu is on the island of Oahu!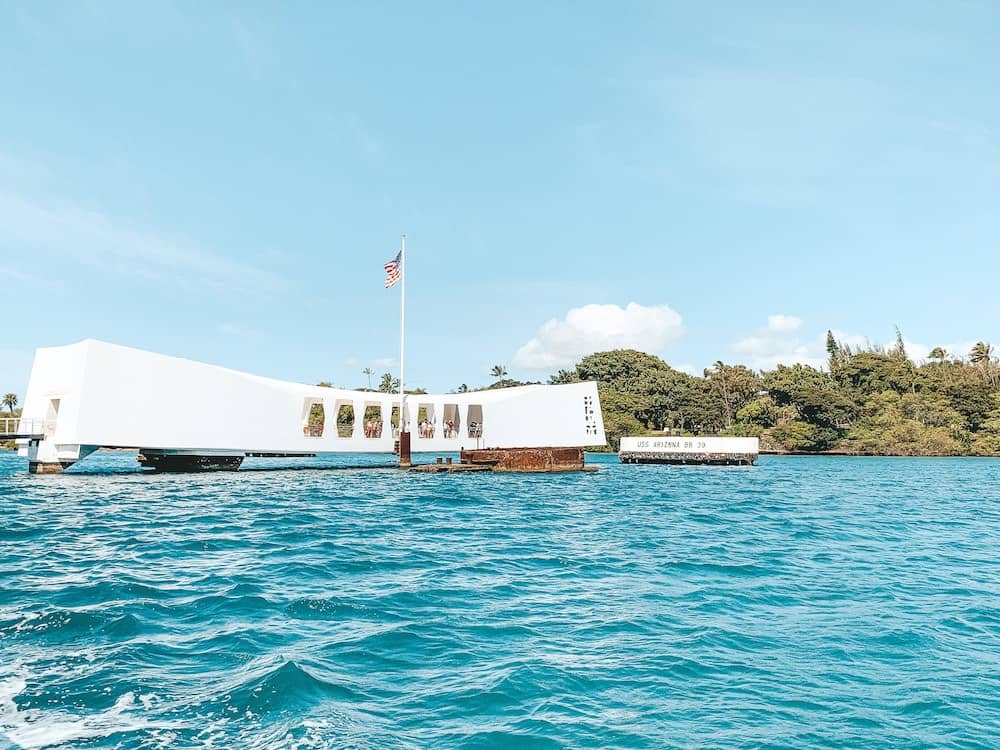 Waikiki
If you're traveling to Hawaii, you'll likely hear lots of people talk about Waikiki and wonder if there's an island you're missing. Waikiki actually isn't an island—it's the most famous neighborhood in Honolulu, Hawaii, located on the island of Oahu.
Waikiki is a world-class tourist destination filled with shopping, restaurants, luxury resorts, and tons of fun things to do. Waikiki stretches from Ala Wai Boulevard to Kapahulu Avenue, but many people would argue that Diamond Head State Monument is the eastern edge of Waikiki. In Waikiki, you can visit Waikiki Beach—one of the most popular beaches on Oahu for surfing, sunbathing, and boating.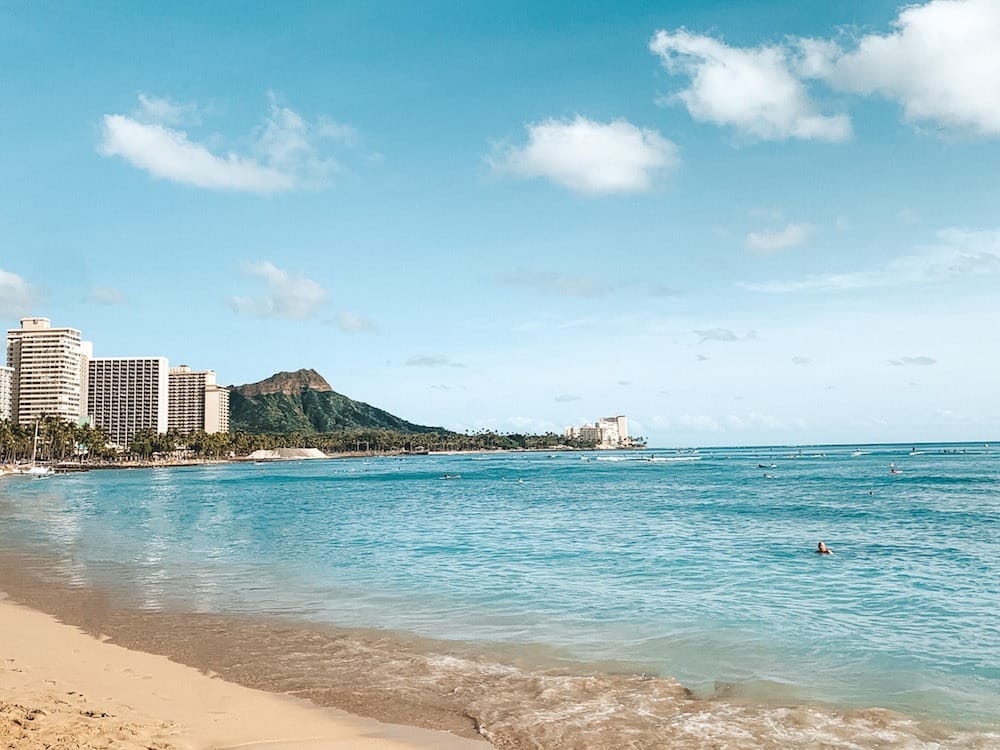 Summary: Is Oahu in Honolulu?
Waikiki is a neighborhood in Honolulu, and Honolulu is a city on Oahu. If you plan a trip to Oahu, you can visit both Waikiki and Honolulu. However, if you're planning a trip to Oahu, you're also planning a trip to Honolulu County!
FAQs
Can you drive from Oahu to Honolulu? 
Honolulu is one of the cities on Oahu, so once you fly into the Daniel K. Inouye International Airport, you can quickly drive to Honolulu. However, you cannot drive between the Hawaiian Islands. 
Why is Oahu so populated? 
Oahu is the political, business, and entertainment center of Hawaii. Because it offers more jobs and opportunities than any other island, it is more populated. 
Is Honolulu the Big Island? 
No, Honolulu is not the Big Island. Honolulu is a city on Oahu. The "Big Island" is a nickname for the Hawaiian Island, the largest island in Hawaii. 
Book Your Vacation to Oahu to Relax in Paradise
Now that you understand the difference between Oahu, Honolulu, and Waikiki, you're ready to plan your trip to Oahu, Hawaii. You can use my travel guides about the best resorts on Oahu or free things to do on Oahu to help you plan your trip.
Check out all my travel guides below and have a fantastic trip to paradise!

Disclosure: Some of the links in this post about Is Oahu in Honolulu? are affiliate links, meaning, at no additional cost to you, I earn a commission if you click through and make a purchase. This helps me keep the content on my website free, like this post about Is Oahu in Honolulu?
Is Oahu in Honolulu? Save This Post for Future Reference
Read More…
Looking for more inspiration for your vacation to Oahu? Check out these posts: