Louisville, Kentucky is undoubtedly one of the most underrated cities in the United States. There are tons of unique things to do in this awesome city—from bourbon tasting and museum hopping to ghost tours and fine dining experiences. It's truly the perfect destination for a fun-filled weekend trip!
There is no shortage of unforgettable things to do during a weekend in Louisville. Feel free to steal the following three-day itinerary to plan an amazing weekend in Louisville, KY!
Plan Your Weekend in Louisville
Before we jump into the itinerary, here are some other blog posts we've written that you can use to plan your weekend in Louisville:
Weekend in Louisville – Friday
Welcome to Louisville! Hopefully, you'll be arriving early enough to kick off your weekend in Louisville sometime mid-morning, but if not, you can always modify this itinerary to accommodate your schedule.
Today, you'll be spending the day in Downtown Louisville, filled with many museums and bourbon distilleries, and NuLu, a hip neighborhood just east of Downtown Louisville with delicious restaurants, craft coffee shops, and trendy shopping.
Coffee: Quills Coffee
After you arrive in Louisville, start your day at Quills Coffee—in my opinion, the best craft coffee in Louisville. Though they have several locations across Louisville, I highly recommend visiting the shop in NuLu, located at 802 E Main Street, for this itinerary. This location also has a spacious outdoor patio, so if the weather is nice, consider sitting outside to sip on your coffee.
Since you're in Kentucky and everything is about bourbon (okay, not everything, but almost!), it's just a given you should order a latte with bourbon-infused caramel syrup (made in-house). Seriously, this latte was terrific, and you won't regret ordering it—promise!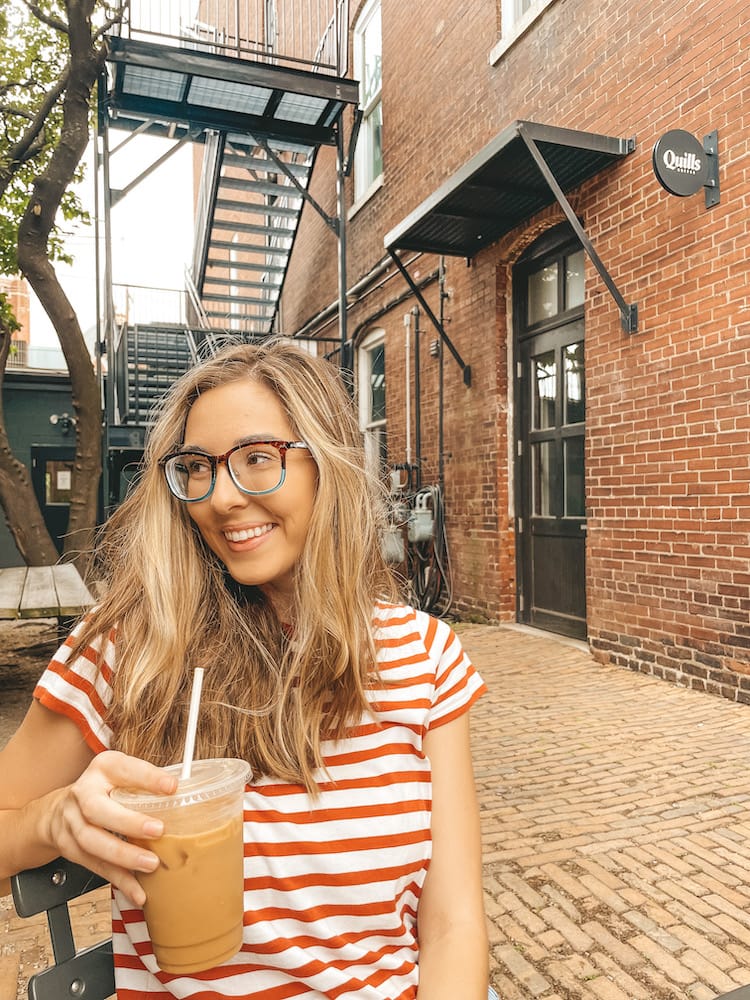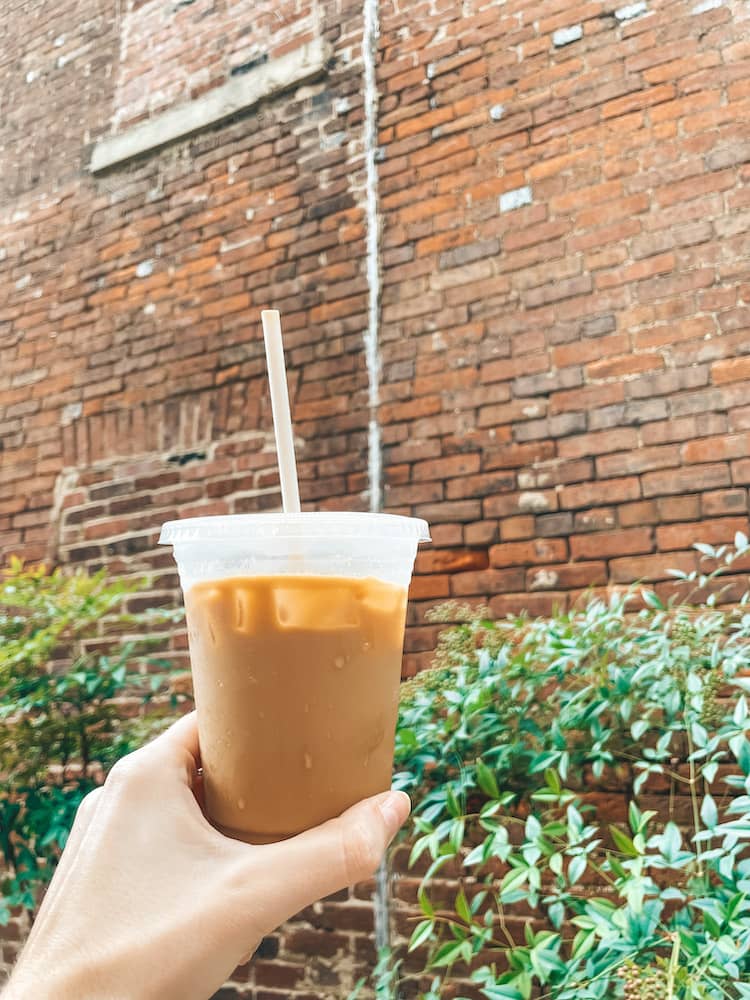 Waterfront Park
After you enjoy your coffee (or while enjoying your coffee, if you'd like!), head down to Waterfront Park. While strolling around the beautiful park, you'll see the Big Four Bridge (an old railroad bridge) crossing the Ohio River. If you look closely, you can even see Indiana on the other side!
Take a leisurely stroll along the Ohio River, or hop in the car if you'd like, and head down to the Belle of Louisville Riverboats. Louisville is home to the "Belle of Louisville"—the oldest continuously operating steamboat in the United States and now is a National Historic Landmark.
Though you can embark on a dinner cruise or sightseeing cruise on the Belle of Louisville or her sister steamboat, for your Louisville weekend itinerary, we recommend just taking a peek at the steamboat center that welcomed famous figures like Andrew Jackson, Walt Whitman, and Abraham Lincoln to Louisville and saving a cruise for your next trip to Louisville.
Museum Hopping
You may be surprised to learn that Louisville has tons of unique museums—in fact, there are so many that you'll have trouble visiting them all in one trip!
Downtown Louisville is home to tons of interesting museums, especially on "Museum Row," a stretch on Main Street that features several top-rated museums. Choose one of the following museums to visit during your weekend in Louisville:
Muhammad Ali Center—Muhammad Ali was born and raised in Louisville. You can learn more about his story, boxing career, and core principles at the Muhammad Ali Center, founded by him and his wife, located about a block from Museum Row. Get your tickets ahead of time for skip-the-line admission!
Louisville Slugger Museum & Factory—If you guessed Louisville Slugger baseball bats are made in Louisville, you'd be correct. You can watch how that bats are made, see bats from famous players, swing a home run in the batting cage, and take a picture of the world's largest baseball bat at this interactive museum.
Frazier History Museum—This history museum is dedicated to all things Kentucky, including the creation of bourbon, the Civil War, the Lewis & Clark Expedition, and more. It's also the starting point for the Kentucky Bourbon Trail. Get your tickets ahead of time for skip-the-line admission!
Tip: Plan to spend 1–2 hours at each museum, but if you finish sooner, you can always try to squeeze in another museum that interests you.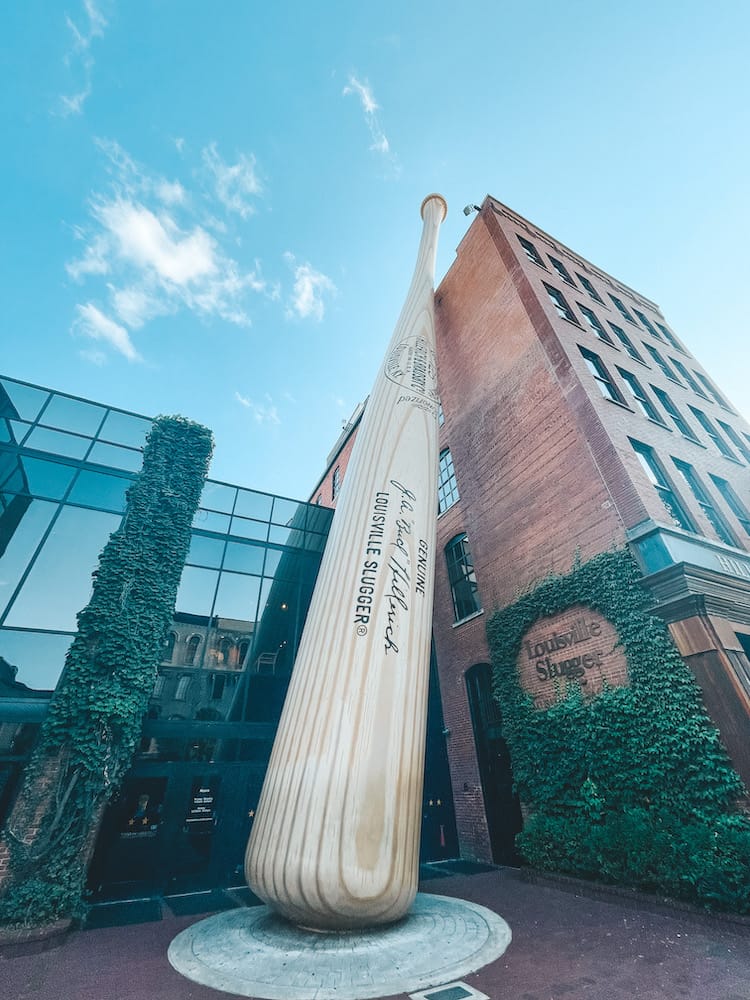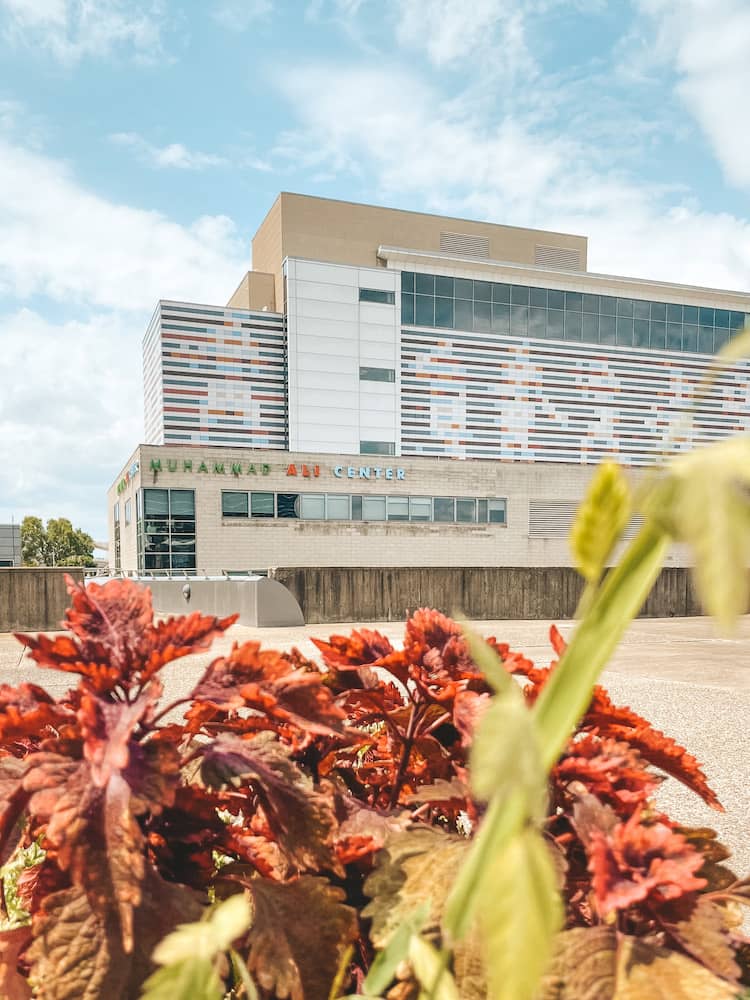 Lunch
After a full morning at the museums, I'm sure you've worked up an appetite! Grab a quick lunch at one of the following local, quick-serve restaurants to get on your tour of Downtown Louisville.
In Season Harvest Kitchen—This local restaurant has a rotating menu with salads, bowls, and other healthy entrees from fresh seasonal ingredients. If you're looking for a light lunch, I'd recommend stopping at their location in Downtown Louisville!
Feast BBQ—If you're looking for something heavier, head to Feast BBQ for lunch. This local chain restaurant serves smoked meats, like brisket, pulled pork, and chopped chicken, with several made-from-scratch sides, like beans and vinegar slaw!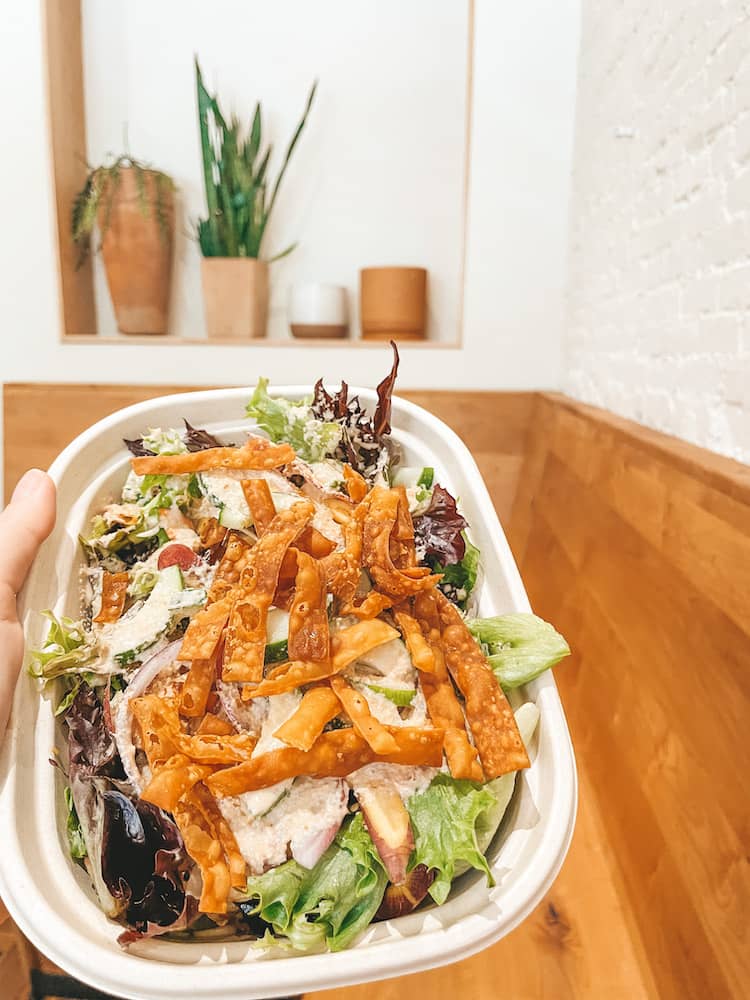 Bourbon Tasting
Now that you've eaten, it's time to head back to Main Street, but this time, instead of checking out the museums, you'll be checking out the distilleries! Downtown Louisville is the home of several distilleries on the Kentucky Bourbon Trail, including Evan Williams, Angel's Envy, Old Forester, Mitcher's, Rabbit Hole, and Stitzel-Weller.
Even though you'll be venturing out further on the Kentucky Bourbon Trail tomorrow, spend the afternoon at one of the following distilleries in Downtown Louisville to learn more about how bourbon is made and, of course, for a bourbon tasting!
Evan Williams Bourbon Experience—If you only have time for one bourbon tour in Downtown Louisville, I highly recommend the Evan Williams Bourbon Experience. Not only will you learn how bourbon is made, but you'll also learn more about the history of bourbon-making in Louisville, Prohibition, and more. The entire experience is immersive, theatrical, and different from the other tours you'll embark on during your weekend in Louisville. The tour ends with a slow-paced tasting with four bourbons (with generous pours considering the price of the tour!).
Angel's Envy Distillery—Angel's Envy offers a one-hour tour of their distillery that ends with a tasting of two bourbons, including their Angel's Envy Rye Whiskey Finished in Caribbean Rum Casks. If you'd like, you can grab a drink at the bar, called the Finishing Room, after your tour.
Old Forester Distilling Co.—Old Forester is another favorite distillery in Downtown Louisville that's been making bourbon in the same location since 1870. It's also located next to Hotel Distil, one of our top hotel recommendations, so if you're staying here, it's easy to pop over for a distillery tour!
Tip: Be sure to buy your tickets in advance. Bourbon distillery tours sell out quickly, especially in the fall, on the weekends, or during Derby season.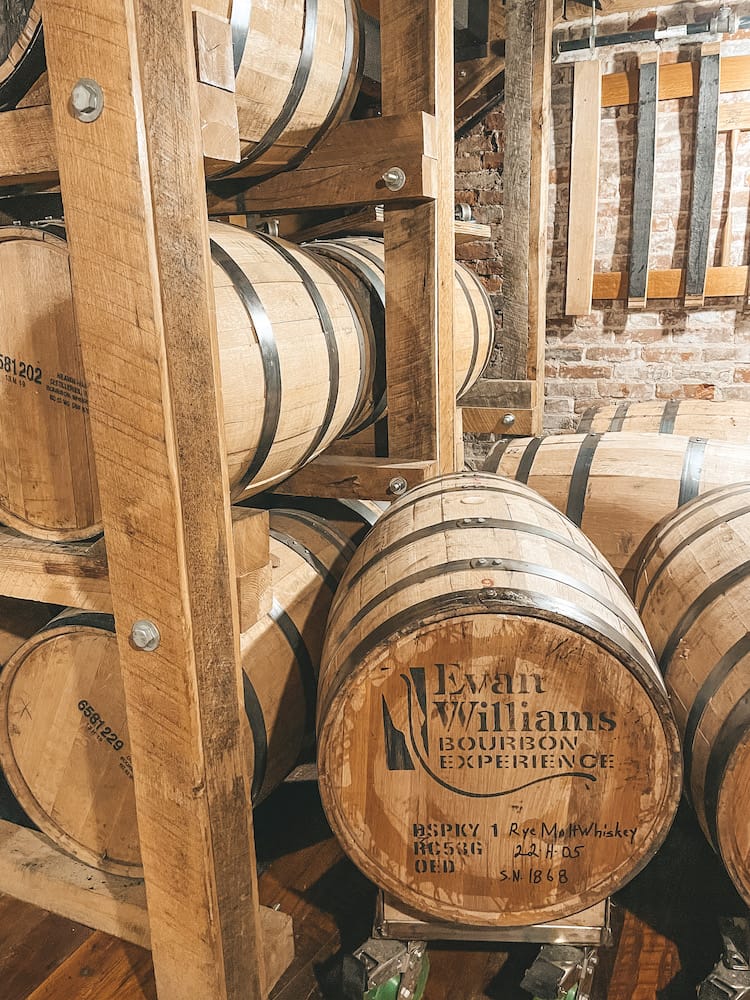 Dinner
For dinner tonight, choose from one of these unique dining experiences in Louisville. Both are upscale dining experiences located in the lobby of popular hotels, but you can decide which experience sounds better for you:
Lobby Bar & Grill at the Brown Hotel—The Brown Hotel is a famous hotel in Louisville with an incredible history! You can enjoy a meal in the ornately decorated lobby. I recommend trying the "Hot Brown," an open-faced sandwich created in Louisville, right in this hotel!
Repeal Oak-Fired Steakhouse—Repeal Oak-Fired Steakhouse is a high-end restaurant in Hotel Distil in Downtown Louisville. They grill all their steaks over the oak wood from bourbon barrels, and they serve other tasty dishes, like salads, soups, and seafood. They also have incredible cocktails and an impressive wine list.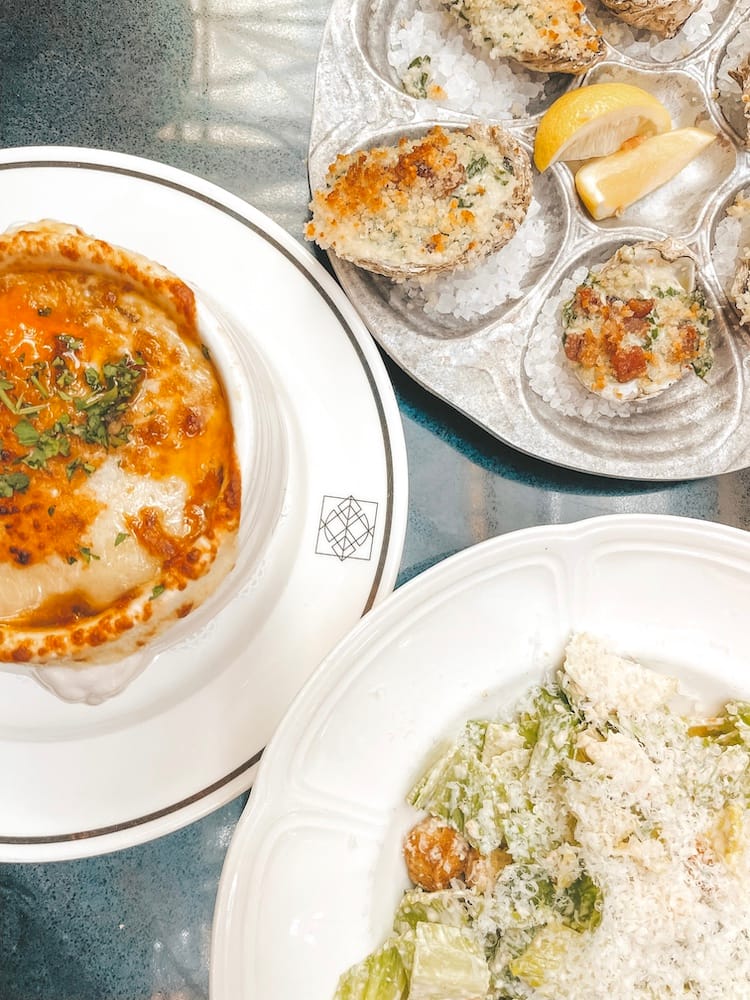 Drinks
If you're feeling up for it, head to one of the speakeasies in Downtown Louisville for a drink after dinner. If you're coming from the Brown Hotel, Pin + Proof is the closest, and if you're coming from Repeal Oak-Fired Steakhouse, check out Hell or High Water!
Weekend in Louisville – Saturday
Get ready to venture out of Louisville today and hit the Kentucky Bourbon Trail. I have an Ultimate Guide to the Kentucky Bourbon Trail with more information, so you can read more about how to plan your day, but I'll give you all the basics here!
Breakfast: Biscuit Belly
Start your Saturday morning during your weekend in Louisville at Biscuit Belly—one of the best local brunch spots in Louisville. They have several locations across the city, so find the one closest to where you're staying for a quick and easy drive.
Biscuit Belly serves southern classics with a modern twist, like the buttermilk fried chicken sandwich with sweet pepper jelly and goat cheese we ordered called "The G.O.A.T." I recommend ordering some "bonuts," a.k.a. donuts made with biscuit dough and dipped in bourbon-infused cream cheese frosting.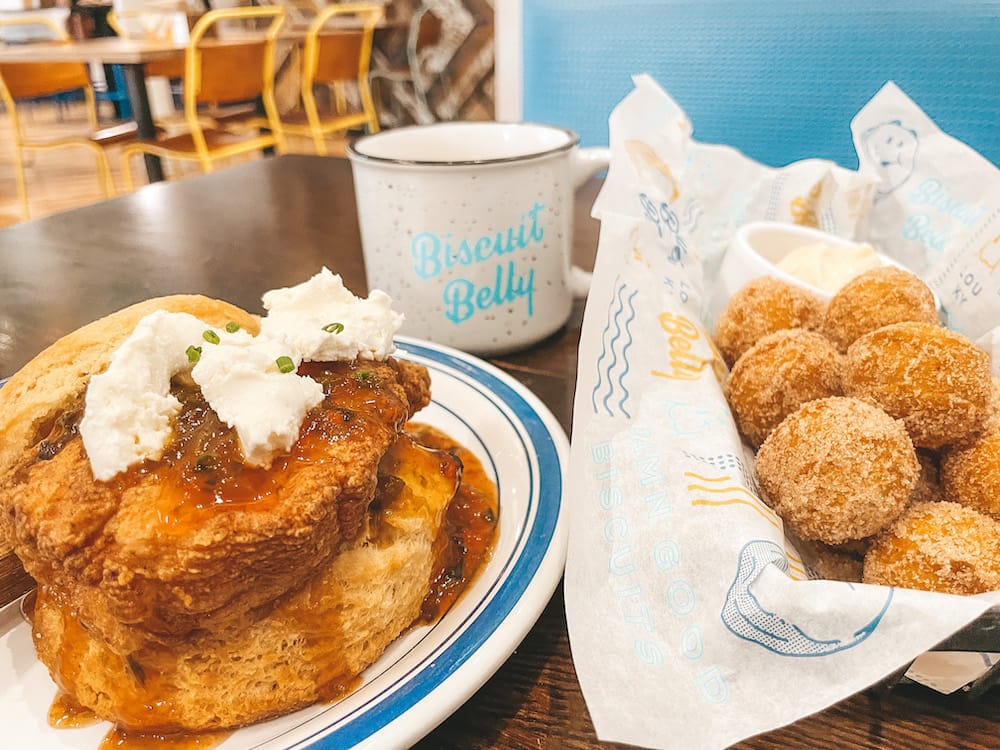 Waterfront Botanical Gardens
Most bourbon distilleries don't open until mid-morning, so before leaving for your tour, head over to the Waterfront Botanical Gardens for a quick stroll.
The Waterfront Botanical Gardens in Louisville just opened in 2019. They are beautifully maintained and feature flowers, water features, and tons of greenery. Plus, the gardens are completely free to visit, so even if you only have a few minutes to pop by, it's worth stopping by.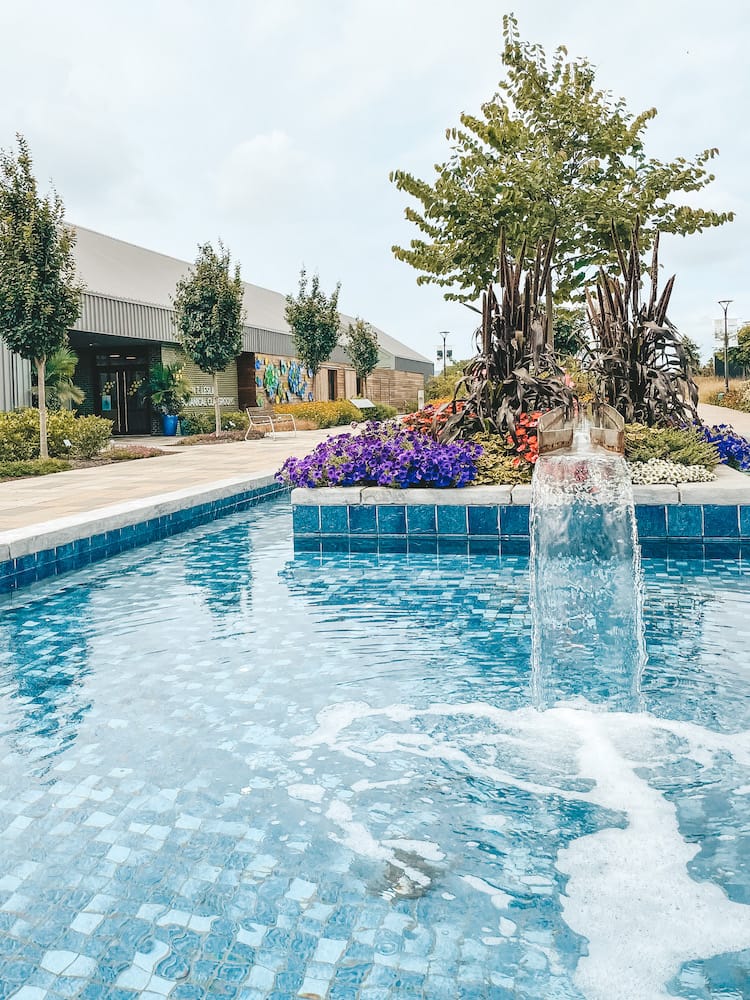 Kentucky Bourbon Trail
Did you know that Kentucky produces 95% of the world's bourbon? There are more bourbon barrels in the state of Kentucky than people—and that's not an exaggeration!
If you want to learn more about bourbon's history, production, and culture, I highly recommend visiting a few distilleries on the Kentucky Bourbon Trail. The Kentucky Bourbon Trail is a road-trip experience to the state's bourbon distilleries outside Louisville, Bardstown, and Lexington, created in 1999 to bring more tourism to the state. There are 18 distilleries on the Kentucky Bourbon Trail, so you'll need to pick two (or maybe three) to visit during your weekend in Louisville. Since you already visited a few distilleries in Downtown Louisville on Whiskey Row yesterday, I'd recommend checking out some of the famous distilleries in the countryside, like Maker's Mark, Four Roses, or Woodford Reserve.
If you don't have a designated driver, consider booking this Louisville Half-Day Bourbon Tour that includes round-trip transportation to and from Louisville. You can choose from three distilleries (from a list of 15!) on the Kentucky Bourbon Trail, including Maker's Mark, Woodford Reserve, and Jim Beam. You can tour each distillery and sample bourbons from each brand at the end of the tour for just $239.99 per person. This tour is an excellent value!
You can learn everything you need to know about the Kentucky Bourbon Trail (and more!) in our Ultimate Guide to the Kentucky Bourbon Trail.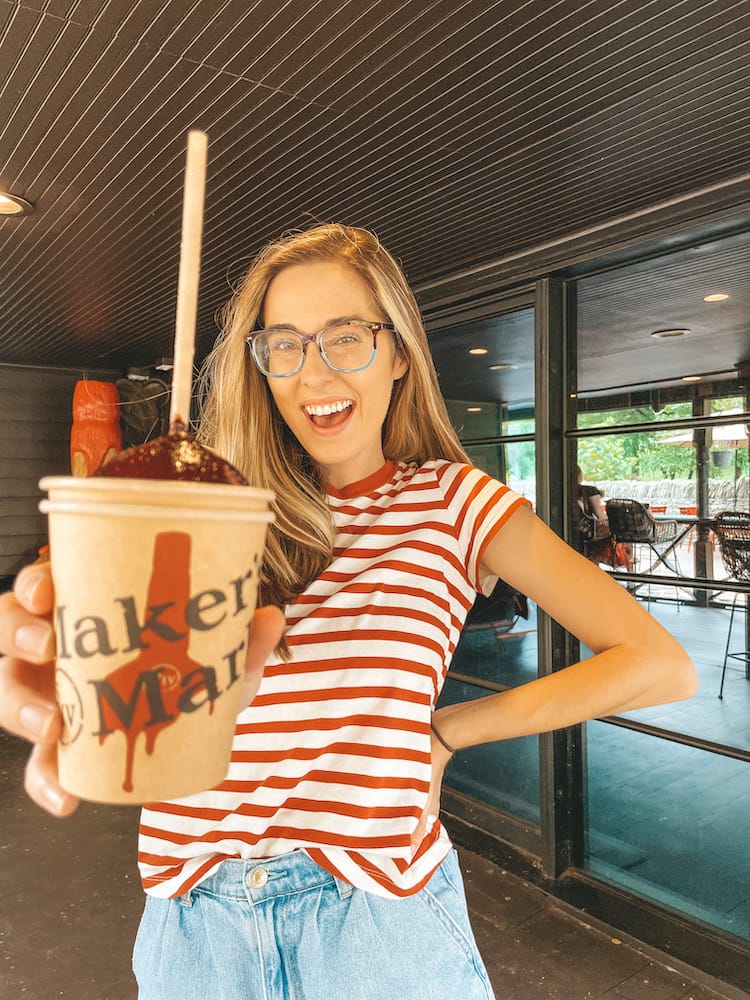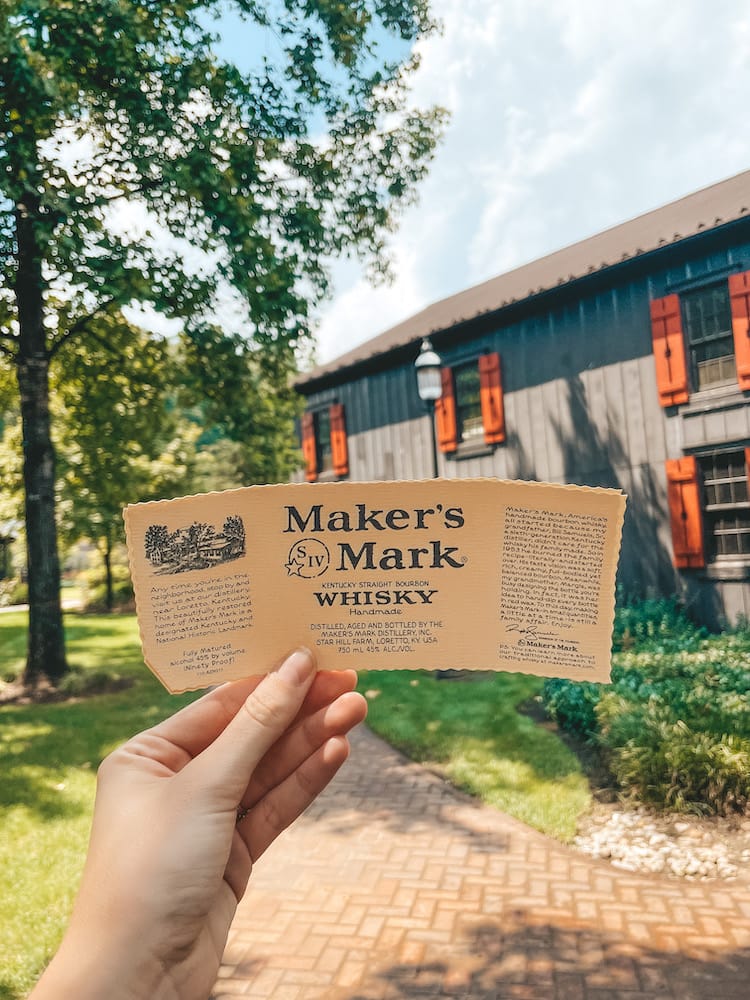 Dinner: Doc Crow's Southern Smokehouse & Raw Bar
You'll likely spend most of the day on the Kentucky Bourbon Trail. When you return to Louisville, head straight to Doc Crow's Southern Smokehouse and Raw Bar.
Doc Crow's Southern Smokehouse and Raw Bar serve tons of southern specialties, like fried chicken, ribs, and other delicious meals. Plus, Doc Crow's Bourbon Room, located next door, has the most extensive bourbon collection in the Western Hemisphere (second only to a venue in Japan), so it's the perfect place to end your day on the Kentucky Bourbon Trail.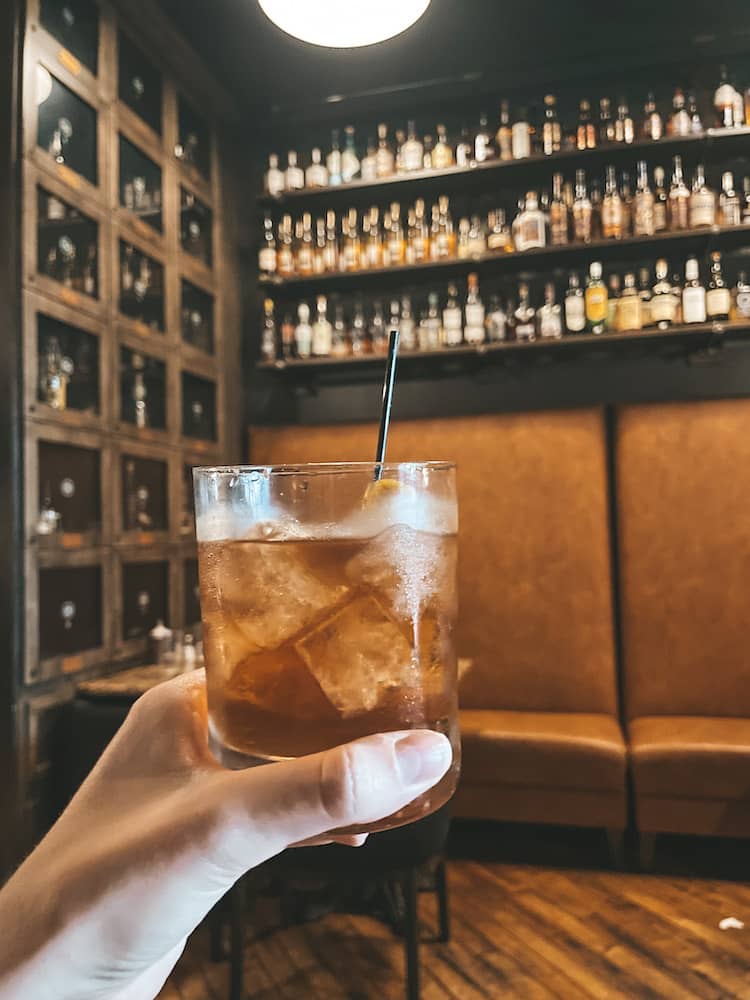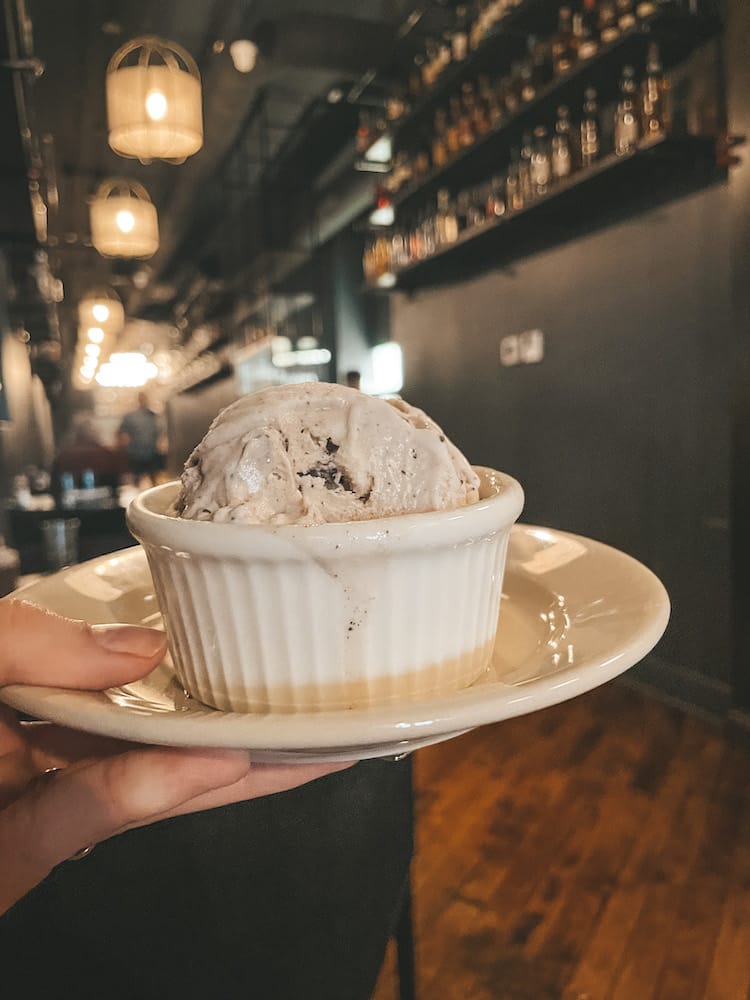 Weekend in Louisville – Sunday
Today, you'll be spending the last day of your weekend in Louisville in two of the quaintest neighborhoods—The Highlands and Old Louisville. Here's how to spend the perfect last day in Louisville, KY:
Cave Hill Cemetery & Arboretum
You may be surprised to be starting the last day of your weekend in Louisville in a cemetery—but you won't want to skip this stop, I promise!
Cave Hill Cemetery is beautiful, but there are also tons of famous people buried here, like Muhammad Ali, George Rogers Clark, and Colonel Harlan Sanders. You can pay your respects to these prominent citizens of Louisville and the thousands of others who were laid to rest here at Cave Hill Cemetery & Arboretum.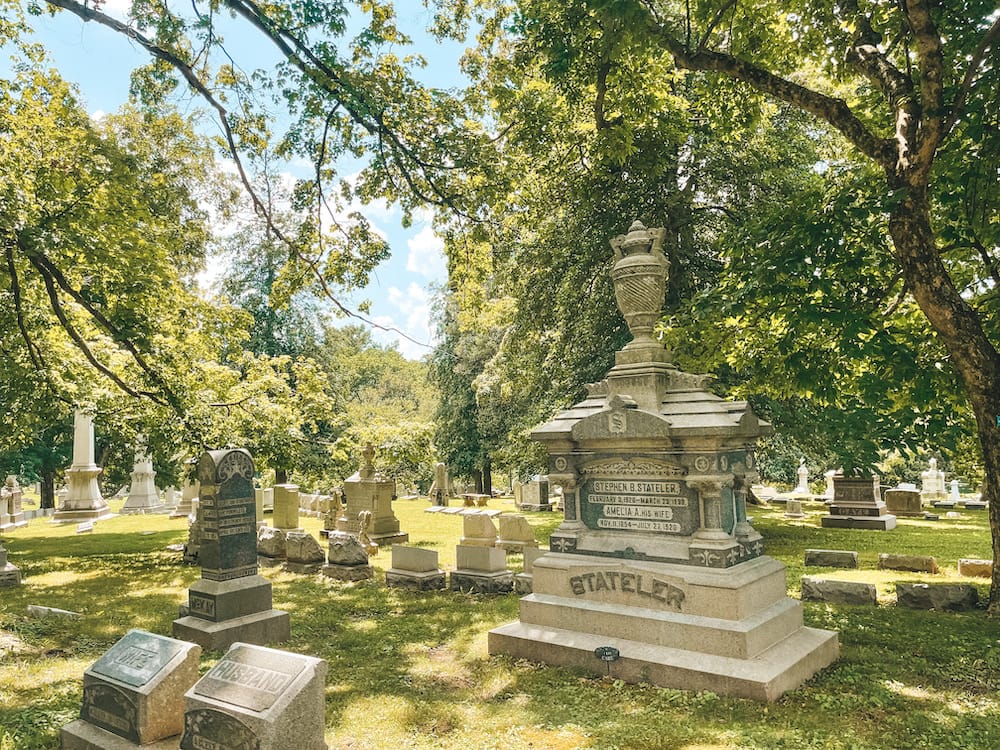 Brunch: Gralehaus
Gralehaus is one of my favorite brunch spots (ever!). It's located in a historic home (that's also a bed & breakfast!), but when you step outside, you'll find yourself transported to a beer garden space shared with Holy Grale, the bar next door, that looks like it's straight out of Germany.
Gralehaus has coffee, alcoholic breakfast beverages, and delicious pastries, like coffee cake. They also have savory breakfast and lunch items, like Egg Sandwiches, Hashes, Salads, and more. They're open from 9 AM – 2 PM every day, so plan to arrive here for a late breakfast before continuing your weekend in Louisville.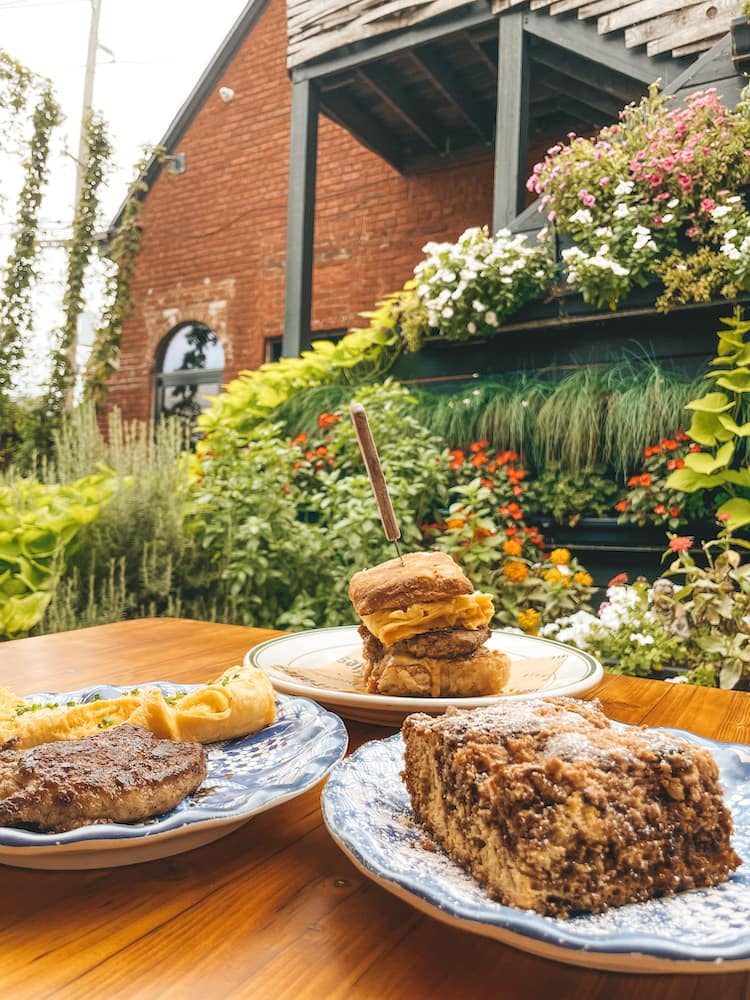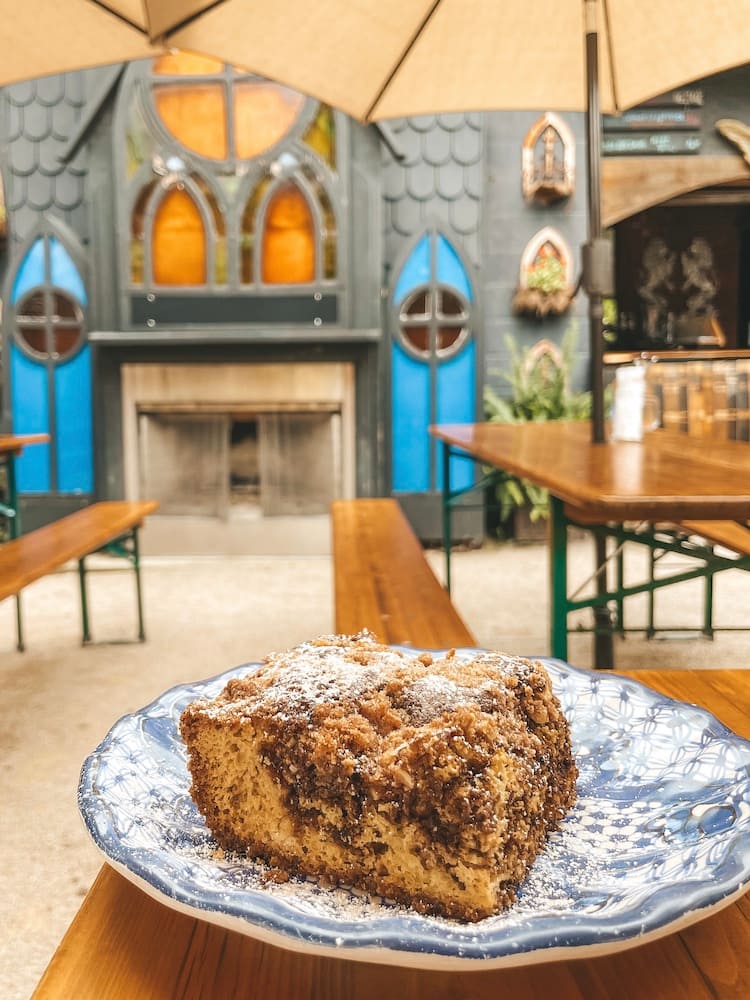 Churchill Downs & Kentucky Derby Museum
You can't spend a weekend in Louisville, KY, without learning more about the Kentucky Derby —the oldest continuously-running sports event in the United States! Although the race takes place at Churchill Downs the first week of May, even if you're not visiting during Derby season, you can still pay a visit to this famous racetrack and visit the Kentucky Derby Museum.
The Kentucky Derby Museum is one of the best museums in Louisville and explains the history, culture, and tradition of the Kentucky Derby. You can learn about the horses and jockeys, see memorabilia from the race, and even experience the sights and sounds of the Kentucky Derby on a 360-degree high-definition screen in the museum. Get your tickets here!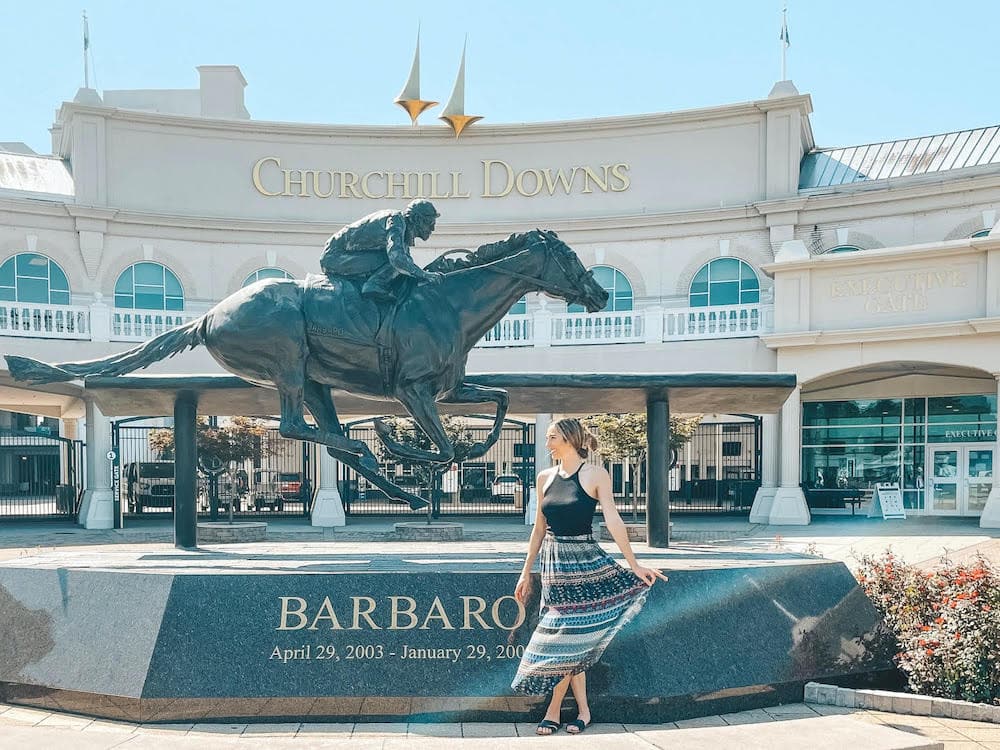 Old Louisville
After your morning and early afternoon at the Kentucky Derby Museum, head to my favorite neighborhood in the city—Old Louisville—to continue your weekend in Louisville, KY! Old Louisville reminded me of charming southern towns, like Savannah, GA, and Charleston, SC, that I loved visiting on previous trips.
Old Louisville has the largest concentration of Victorian homes in the world. Isn't that an impressive statistic? I recommend taking a leisurely walk around St. James Court to see some of these beautiful homes and other popular sights, like the St. James Court Fountain and Belgravia Court. You can also see the Conrad-Caldwell House Museum on St. James Court, which you'll have the chance to visit later.
If you'd like, there are tons of experiences in Old Louisville, from history tours to ghost tours, you can book to get acquainted with the area.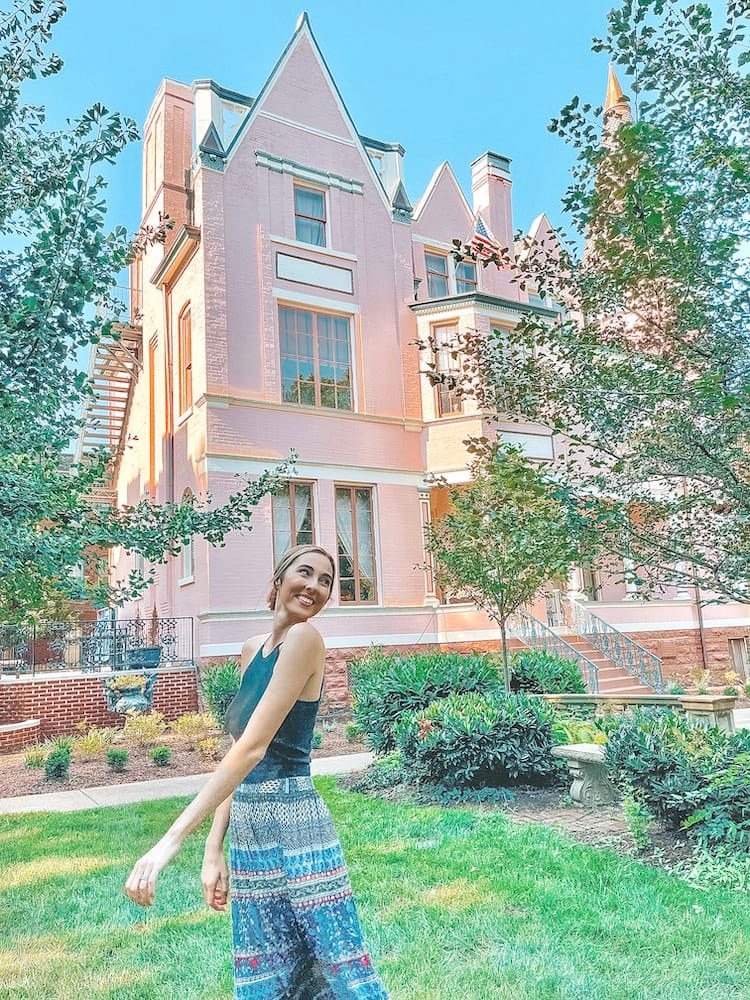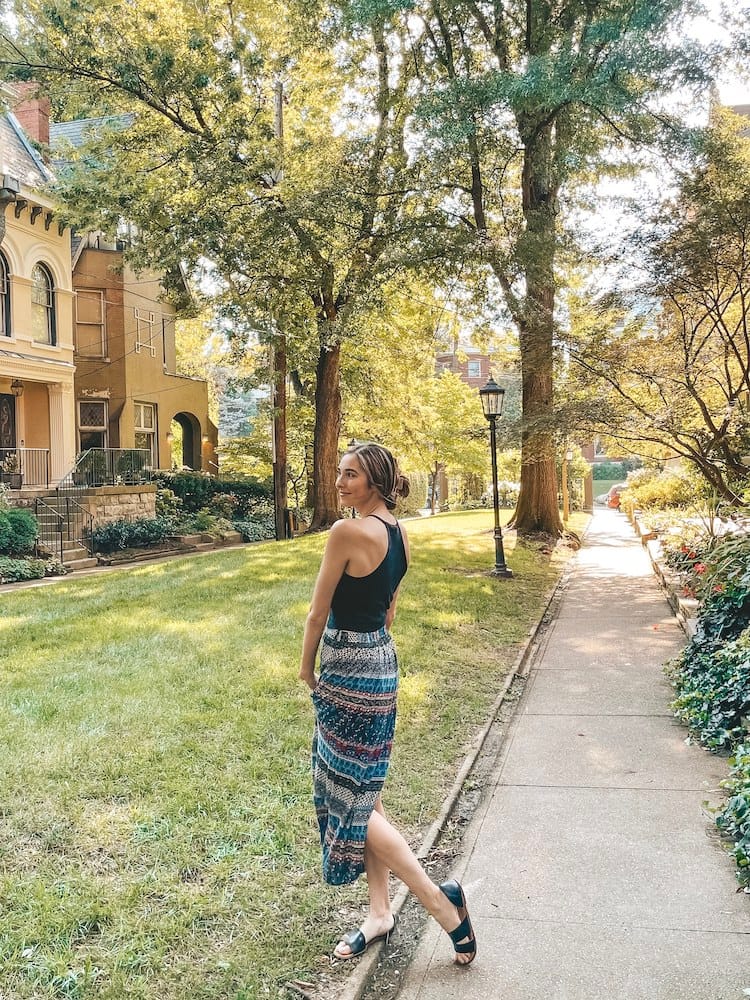 Central Park
Central Park is situated in the heart of Old Louisville, just at the edge of St. James Court. It's a lovely place to walk around and features an amphitheater, playground, fountain, tennis court, and volleyball court.
If you're visiting in the spring or summer, you can't miss the chance to attend Shakespeare in the Park in Central Park! These shows by Kentucky Shakespeare usually show in June and July and feature popular plays, like Twelfth Night and Much Ado About Nothing, that you can watch in the park. And the best part? It's completely free!
I was so sad we visited the weekend after Shakespeare in the Park wrapped up for the season. I guess now I have a great reason to return for another weekend in Louisville!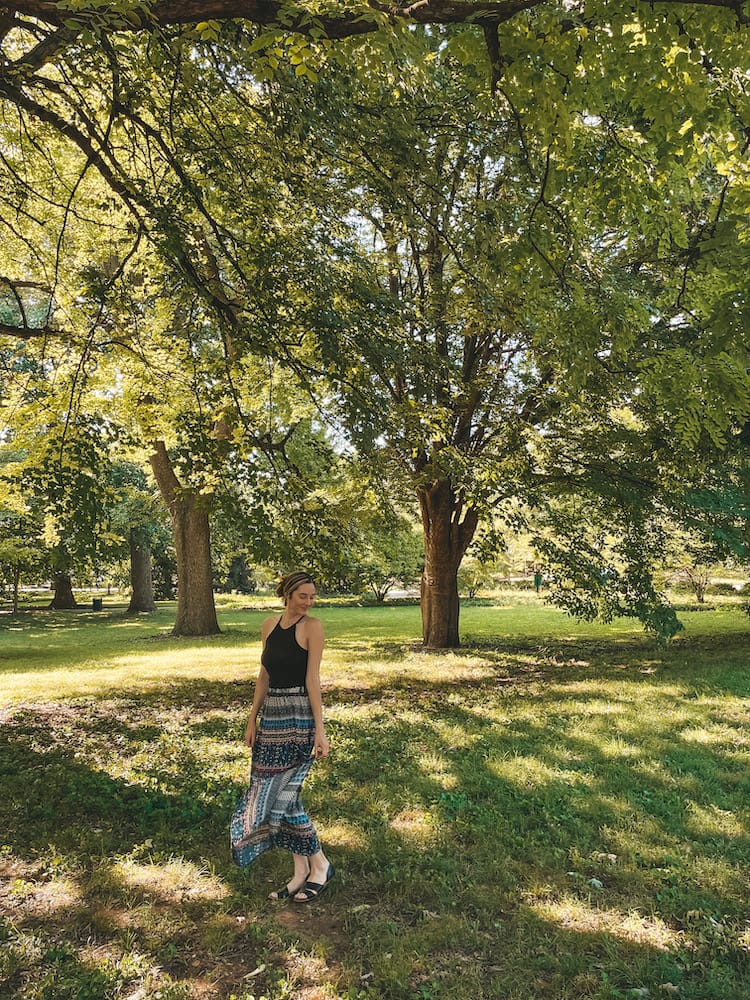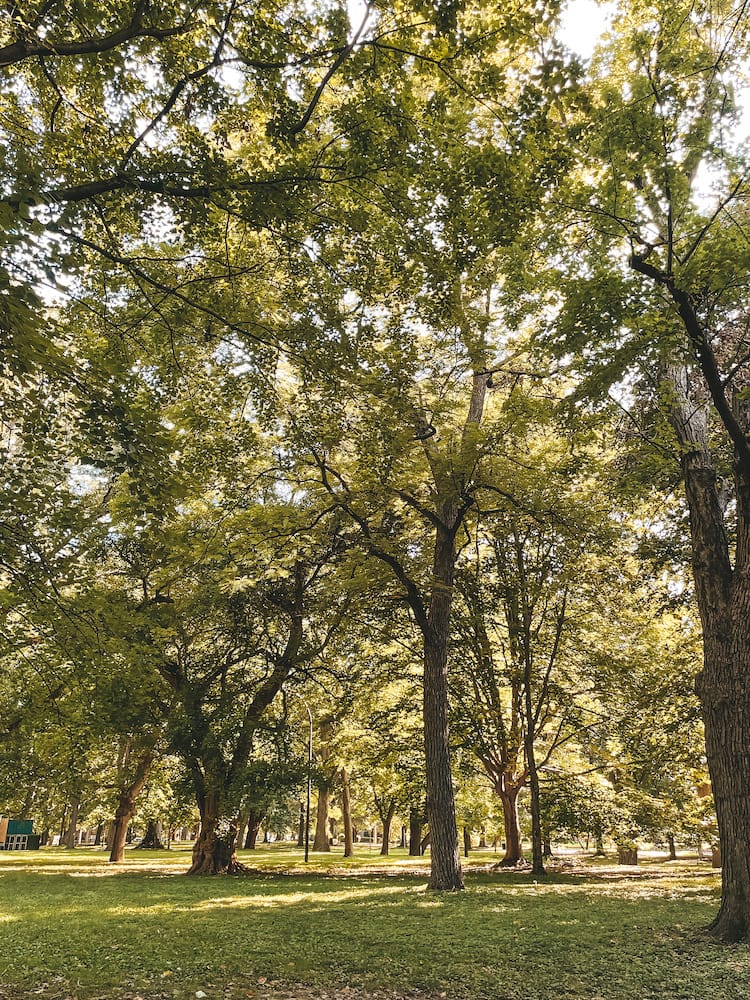 Museum Hopping
Before the afternoon is over, head to one of the popular museums in Old Louisville—either the Conrad-Caldwell House Museum or the Speed Art Museum. Read more about each museum below to determine which you'd like to visit:
Conrad-Caldwell House Museum—Love architecture and history? If so, you'll love touring this fine example of Richardsonian Romanesque architecture built in 1895. Tours run from 12 PM – 3 PM from Thursday to Sunday. Get your tickets here!
Speed Art Museum—If you love classic and contemporary art, you can't miss the opportunity to visit the Speed Art Museum! This popular museum in Louisville features African, Native American, and European pieces, and they feature rotating artwork from artists around the world.
After visiting your last museum, it's time to head home after a fabulous weekend in Louisville—and immediately begin planning your next visit back!
Weekend in Louisville FAQs
When is the best time of year to visit Louisville?
The best time of the year to visit Louisville is spring (March to May) and fall (September to November). Spring is a popular time to visit the Kentucky Derby, and the cool temperatures attract tourists in the autumn.
How do I get to Louisville?
Flying into the Louisville International Airport is the quickest way to get to Lousiville if you'll be flying to the city for your weekend in Louisville. The airport is just a short ten-minute drive from Downtown Lousiville.
Louisville is also a short drive from neighboring cities like Lexington, Cincinnati, Indianapolis, and Nashville. You may want to pair your weekend in Lousiville with a trip to one of these neighboring cities!
Are three days in Louisville enough?
You can easily visit Lousiville's top attractions on a three-day weekend. However, if you want to visit several museums or more than three distilleries, you may need to extend your weekend in Louisville by a few days to see all the most popular sites.
Do I need a car in Louisville?
Yes, having a car is the easiest and quickest way to get around Louisville during your weekend in Lousiville.
However, if you reserve a tour of the Kentucky Bourbon Trail that leaves from Louisville and you stay near the restaurants, museums, and distilleries in Downtown Louisville, you may not need a car. Many attractions in Louisville are within walking distance of Downtown Louisville, and the ones that aren't can be easily reached by Uber or Lyft.
Where to Stay During Your Weekend in Louisville, KY
Hotel Distil—Hotel Distil is one of my favorite places to stay during a weekend in Louisville. This hotel is the home of Repeal Oak-Fired Steakhouse, and they have a nightly toast with complimentary "Old Fashioneds" to celebrate the Repeal of Prohibition!
21c Museum Hotel—21c Museum Hotel in Louisville is a boutique hotel filled with plenty of interesting artwork. It's basically an art museum! However, 21c Museum Hotel in Louisville is also home to Proof on Main, one of the best restaurants in Louisville.
The Brown Hotel—The Brown Hotel is a historic hotel in Louisville that's a great place to visit and an even greater place to stay. You'll surely be impressed by the gorgeous architecture and décor in the lobby and rooms!
Plan the Perfect Weekend in Louisville with This 3-Day Itinerary
We hope you'll steal this three-day itinerary to plan the perfect weekend in Louisville, Kentucky. It's such a fun city to explore! Which of these attractions sounds like it would be your favorite? Let me know in the comments below!

Disclosure: Some of the links in this post about the Perfect Weekend in Louisville are affiliate links, meaning, at no additional cost to you, I earn a commission if you click through and make a purchase. This helps me keep the content on my website free, like this post about the Perfect Weekend in Louisville.
Save This Weekend in Louisville Itinerary for Your Upcoming Trip:
Read More
Did you love this post about how to spend a weekend in Louisville? If so, use these other posts we've created to get more information about your weekend trip to Louisville: