If you're planning on traveling to Paris anytime soon, you're probably dreaming about sipping champagne on luxurious balconies, eating pastries for every meal of the day, and of course, having your breath taken away at the sight of the Eiffel Tower.
If so, you're in good company! Paris is a romantic city full of culture and charm and attracts millions of tourists each year. Keep reading for some information you should know about visiting Paris for the first time!
How I Felt About Paris
Because Paris is such a popular place to travel, I assumed nothing about my trip could be less than ideal. Unfortunately, Paris did not live up to my high expectations. I left Paris feeling disappointed and wishing I could have a "do-over" of my first experience in the city.
If you are traveling to Paris, I want to help you avoid making the mistakes that prevented me from loving my time in Paris.
Here are all the things I wish I had known before traveling to Paris!
Before Traveling to Paris
After traveling to Paris for the first time, I was disappointed to discover that my brain had created unrealistic expectations about the city.
Paris is a beautiful city, but it is not like the movies.
To experience Paris to the fullest, leave your expectations at home. If you approach your time in the city with an open mind, and you will likely leave enamored by its unique charm!
Where to Stay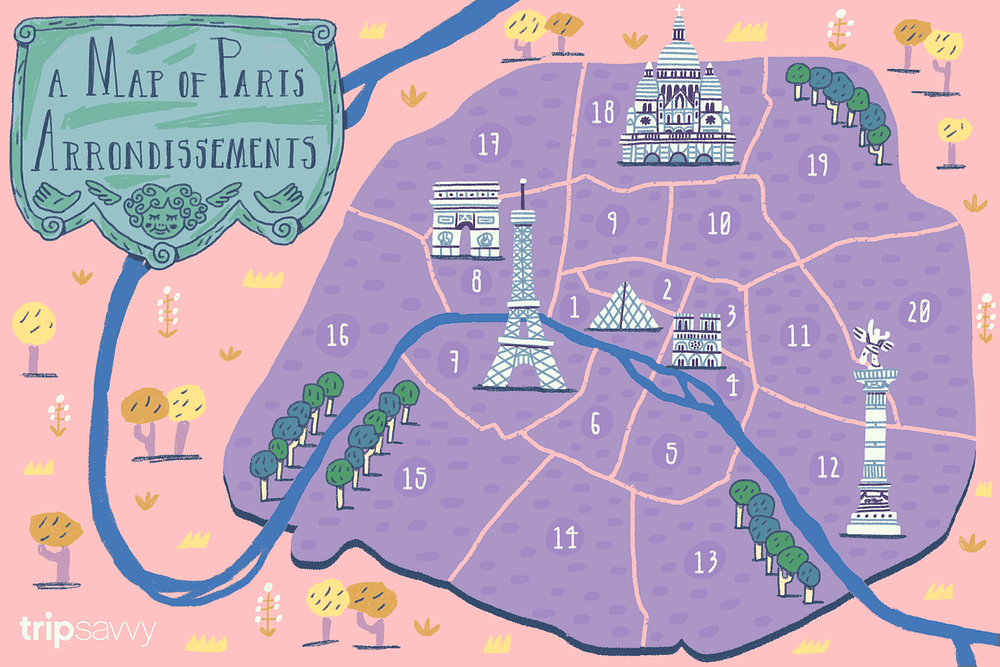 Paris consists of 20 arrondissements (neighborhoods). The arrondissement you stay in will have a significant impact on your experience in Paris.
During our stay, my husband and I stayed in the Best Western La Jardin de Cluny in the 5th arrondissement, across the Seine River from the Notre Dame.
Although we enjoyed our stay at this hotel, the area is noisy, a bit dirty, and is at least a 45-minute walk from the main attractions in Paris.
In retrospect, we wish we would have stayed in either the:
7th arrondissement
The 7th arrondissement is home of the Eiffel Tower!
The Hotel de la Bourdonnais and Hotel Le Walt are highly rated hotels located in the 7th arrondissement. Both hotels are close to several cafes, shops, restaurants, and the metro, and are just a 10-15 minute walk from the Eiffel Tower!
The convenient location of these hotels is hard to beat, and they are just a few dollars more per night than our hotel that was sooo far away from most of the popular Paris attractions. Definitely check out these hotels during your Paris stay!
8th arrondissement
The 8th arrondissement is another excellent place to stay in Paris. It is where the Champs Elysees and the Arc di Triomphe are located.
Even though the hotels in these arrondissements might be pricier, it is worth it to stay in these well-kept neighborhoods that offer quick and easy access to shopping, dining, and all the sites during your first trip to Paris.
If you are looking for an affordable boutique hotel in the 8th arrondissement, I have heard fantastic things about the Balmoral Champs Elysees! Or, if you are looking for a once-in-a-lifetime luxury hotel for a special occasion like a honeymoon or anniversary, consider the Shangri-La Hotel to enjoy incredible Eiffel Tower views and jaw-dropping elegance during your stay in Paris.
Pro Tip: If you are wanting one of those Instagram worthy pictures looking at the Eiffel Tower from your balcony, stay in the 8th arrondissement.
Getting Around Paris
To see all of Paris, you truly must experience the city. That's why I recommend walking whenever you can. Our favorite part of our day in Paris was not the sights we saw, but simply walking the city along the Seine River, eating and drinking as we went.
If you are on a mission, it is very feasible to walk from one end of the city to the other in a day. The distance between Notre Dame and the Arc di Triomphe is about three miles, and the majority of sites are between these two locations.
Though we walked our entire time in Paris, the Metro is affordable and easy to use. If you are traveling to Paris for only a few days and want to see a lot when you are there, you may want to ride the Metro to maximize your time.
Safety While Traveling in Paris
Before traveling to Paris, I was worried about staying safe and avoiding pickpockets. You might be concerned about that, too! Fortunately, Paris is a safe city if you stay alert and are aware of your surroundings.
Here are a few ways you can go the extra mile to stay safe and avoid pickpockets during your time in Paris:
Keep your belongings close
During our trip, I wore a black leather fanny pack to keep my belongings secure. I kept it on at all times and paid careful attention to it when we were traveling through large crowds of people or at popular tourist locations.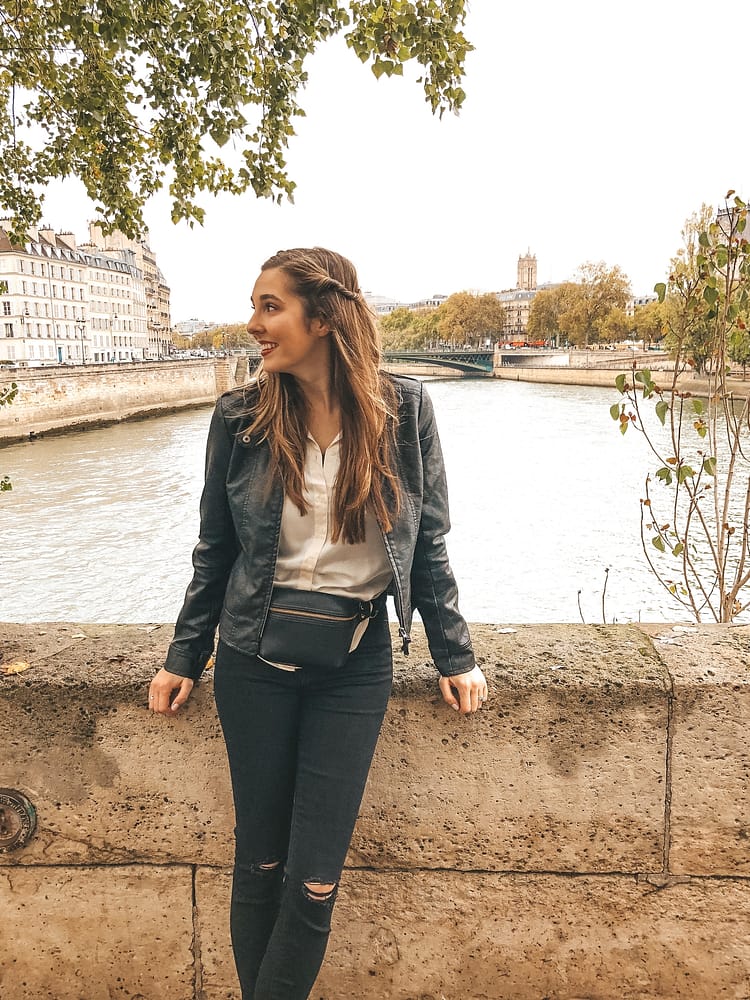 Dress Like a Local
If you wear bright colors and tennis shoes in Paris, you will stand out as a tourist and an easy target for a pickpocket.
Dress in neutral colors, and put some effort into your appearance. Since you'll be doing a lot of walking, choose a pair of comfortable, closed-toed shoes. I wore waterproof ankle booties and felt they were comfortable enough to walk in, but stylish enough to feel cute in!
Travel Light
You do not need to bring all your money, credit cards, and electronics with you each day. Bring what you need for the day, and leave the rest in your room locked in a safe. In the unfortunate event of being pickpocketed, you won't lose everything.
Things to Do While Traveling in Paris
Paris is full of iconic sights, famous museums, and delicious food. There is something in Paris for everyone, no matter your interests. Here are some of my favorite things we did in Paris, and the things I wish we would have done!
If you enjoy ART
Paris is bursting at the seams with art museums. You will love Paris if you love art. Prioritize visiting The Lourve and Musée d'Orsay if you are only in Paris for a few days.
Check out these Skip-The-Line Guided Tour tickets to The Lourve and Reserved Access 1-Day Admission tickets to the Musée d'Orsay!
[RELATED: What to See at the Louvre (in Just 2 Hours!)]
If you enjoy SHOPPING
Visit Champs Elysees, the most famous street in Paris, for an amazing shopping experience. From Louis Vuitton to the Disney store, there is something for everyone. The Nike store even has a DJ!
Pro Tip: you stroll down Champs Elysees, stop for a macaron (or six!) at Ladurée.
If you enjoy SIGHTSEEING
There is so much to see in Paris. Here are a few recommendations for visiting three of the city's biggest attractions:
The Eiffel Tower
You can't visit Paris without taking a trip to the Eiffel Tower!
I wish we would have visited during the morning, when the tower first opens, or at night to see the tower's lights glimmer. We visited in the afternoon and felt overwhelmed by the people trying to sell us trinkets, asking us to sign their petitions and just the tourists in general. Because of this, we ended up snapping a few pictures and leaving earlier than anticipated.
Aside from visiting during the early morning or late evening, another option I would recommend is purchasing tickets to climb up the Eiffel Tower. I regret not having the opportunity to enjoy the view of Paris from above!
If you're interested in having direct access to the 2nd floor of the Eiffel Tower, check out these skip-the-line tickets. You'll even have access to a live tour guide to learn more about the history of the Eiffel Tower! Or, you can check out these areas to view the Eiffel Tower from a distance to avoid the crowds.
Pro Tip: After visiting the Eiffel Tower, we stopped at Brasserie de la Tour Eiffel for a cheeseboard, crepes, and a glass of wine. I ordered a salted caramel crepe, and my husband ordered an orange liquor crepe. They were both delicious! It was one of my favorite restaurants to eat at in Paris, but there are tons of other amazing restaurants you can check out while you're here too!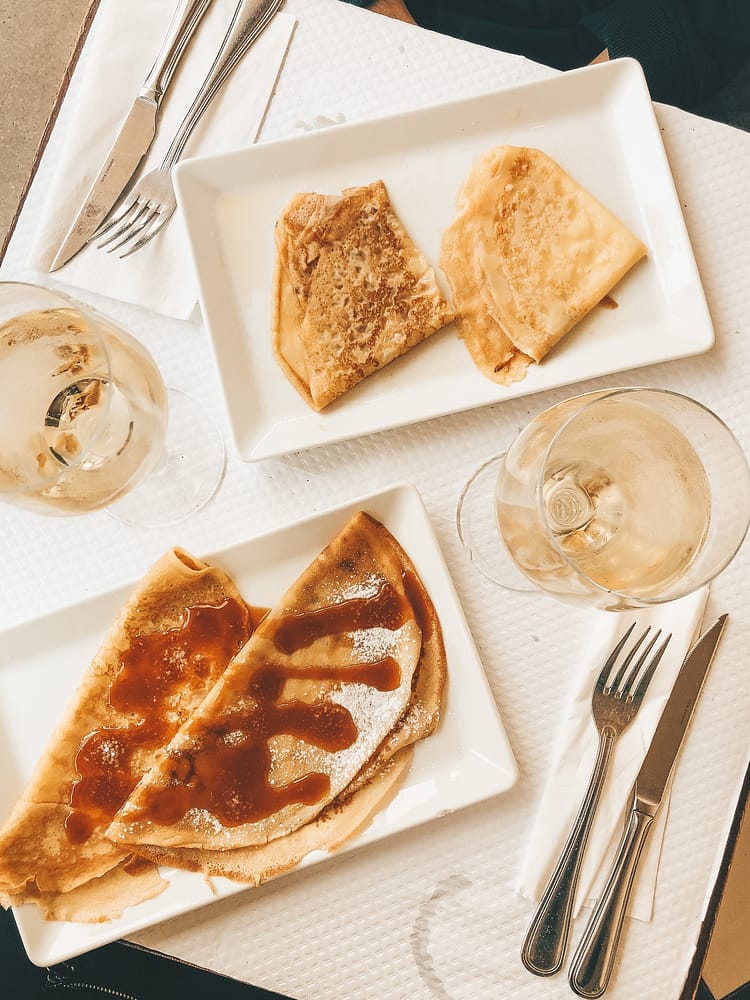 Arc di Triomphe
When you approach the end of the Champs Elysses, you will see the magnificent Arc di Triomphe. If you have time, you can climb to the top for a spectacular view of the Eiffel Tower!
Ile de la Cité
Ile de la Cité is the location of the Notre Dame and Sainte Chapelle. Though we couldn't visit Notre Dame because of the devastating 2019 fire, we were able to admire the incredible Gothic architecture as we walked by.
Instead of Notre Dame, we visited Sainte Chapelle. It did not disappoint! Saint Chapelle is another incredible example of French Gothic architecture, and has some of the most breathtaking stained glass I have ever seen!
Enjoy direct access to Sainte Chapelle with these priority tickets. They are only $13 each!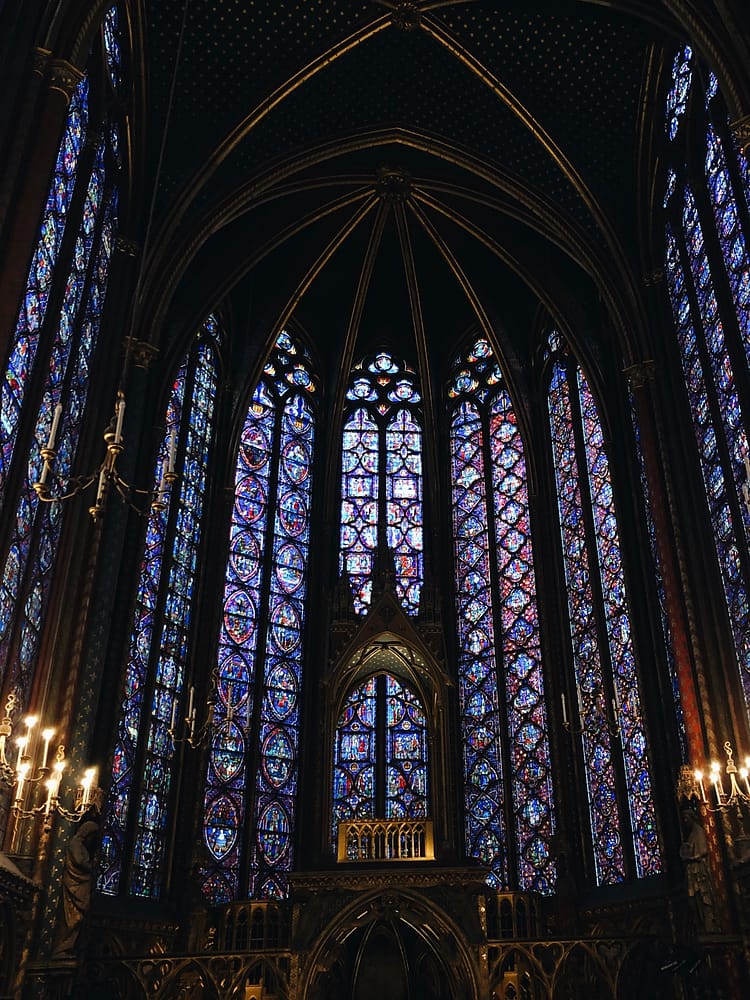 If you want to take a DAY TRIP
There are several locations right outside of Paris that make for excellent day trips! Here is one day trip we took, and one day trip I wish we would have taken.
Disneyland Paris
I love Disney, so I couldn't pass up the chance to visit Disneyland Paris. Just an hour bus ride from the city, visiting Disneyland Paris is such a fun way to spend the day. Would you be interested in a guide to Disneyland Paris? If so, let me know!
Pro Tip: Disneyland Paris is much colder than in the city. If you are visiting in the fall, winter, or early spring, wear a few layers and consider bringing gloves and a warm hat.
Palace of Versailles
We weren't in Paris for long enough to take more than one day trip, but I wish we would have been able to visit the Palace of Versailles! The Palace of Versailles is rich in history and was the residence of French royalty for over 100 years.
I've heard that the Gardens are equally as stunning as the Main Palace. Be sure to visit both during your time at Versailles!
Enjoy transportation to and from the Palace of Versailles with priority access and an audio guide on this self-guided tour. Self-guided tours are my favorite because they allow me to focus more time on the areas that interest me the most. What I love most about this tour is that transportation is included to help make your day trip hassle-free!
Pin Me for Traveling to Paris!

Bon Voyage!
Paris is an incredible city with so much to see, do, and eat! Even though my first experience in Paris wasn't what I imagined, I hope this Paris travel guide will help you to experience Paris in a magical, one-in-a-lifetime kind of way!
---
Save money on hotels, flights, and more while planning your trip to Paris by downloading fantastic FREE travel apps. Check out this blog post below for a few of my favorites: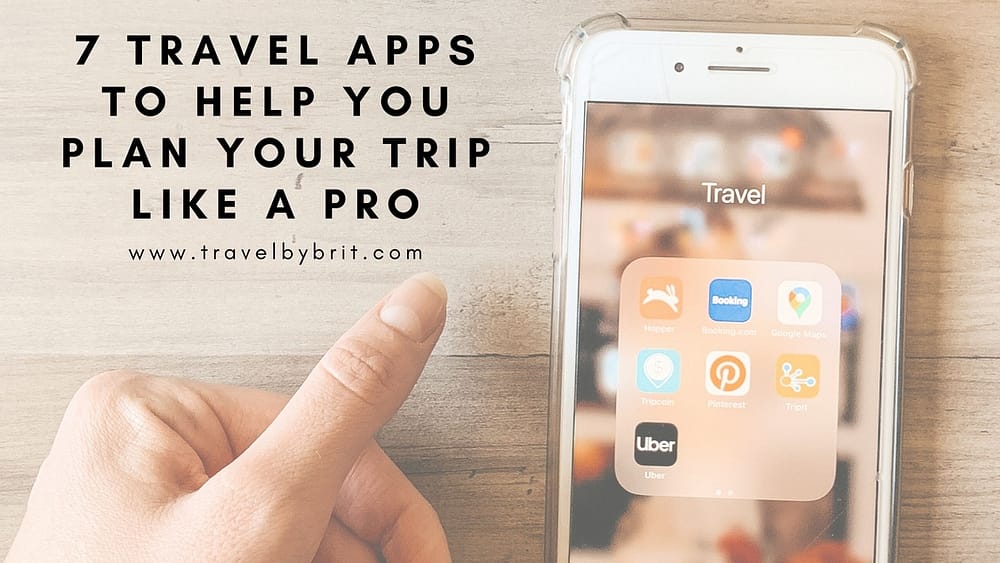 I'd love to hear how your trip goes, and if you have any advice for me the next time I visit, let me know in the comments on this post. Also, share your Paris pictures with me on Instagram! You can find me at @travelbybrit.
Disclosure: Some of the links below are affiliate links, meaning, at no additional cost to you, I will earn a commission if you click through and make a purchase.